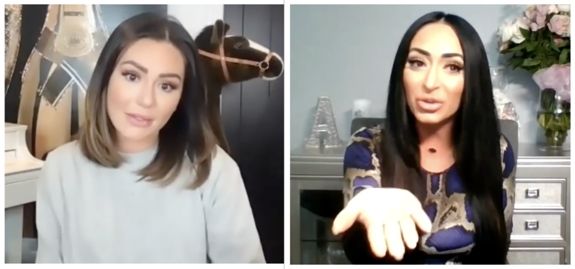 Gym, Tan, Let's rehash some year-old drama!
The cast of Jersey Shore Family Vacation stopped by The Jenny McCarthy Show this week on the heels of the Season 4 premiere. However, during the live interview, Jenni "JWoww" Farley and Angelina Pivarnick decided to take a moment to dig up the drama still lingering from Angelina's November 2019 wedding.
During their cast interview this week, Jenni accused Angelina of being a hypocrite for allegedly asking to be roasted but then getting upset for being roasted "too far." Jenni also argued that some of the "jokes" that were made in the speech were things Angelina has made jokes about herself – namely her trash bag luggage, Staten Island reputation and the gross as hell hamster tattoo she branded onto her husband.
"To be a bridesmaid in that position was already going to be very awkward because we don't have a loving 10-, 12-, 15- year relationship," Jenni said. "We have a very raunchy, weird, period s**tting type of relationship, so to be true to our conversations on a daily basis, that's how I truly felt we were supposed to be.
As The Ashley previously told you, Jenni, Deena Cortese and Nicole "Snooki" Polizzi served as bridesmaids for the nuptials, stirring up Ron Ron Juice major drama after delivering a brutal toast-turned-roast of Angelina at the reception.
Once the audio of the speech leaked – in which the girls called Angelina the "fly to my s**t," the "trash to my bags" and the "dump to my island," among other things – the trash-talking trio received plenty of hate on social media, mostly from people accusing them of being mean girls.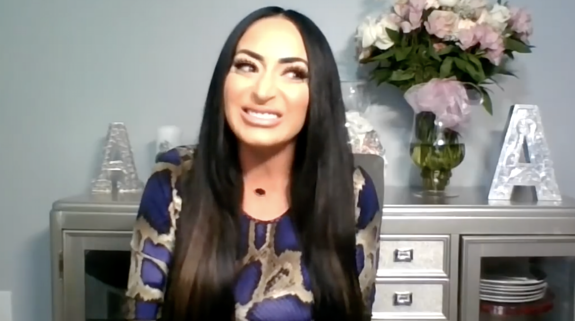 Jenni said Angelina's family and friends should've understood that the speech was a reflection of the Angelina that fans see on TV and if Angelina was going to put herself out there, she shouldn't have been mad that things went down the way they did at the reception.
While Jenni claims the bridesmaid trio was given permission from Angelina to deliver a wedding-day roast, the culprits still felt bad and apologized "immediately after the wedding." Jenni told Angelina she was so upset by incident that she ended up "hysterically crying" at the table.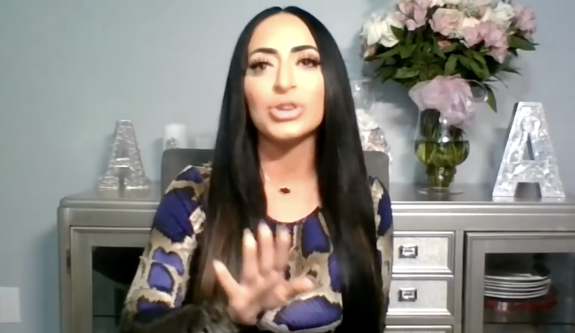 "The president of MTV and the president of our production company had to sit down, I was hyperventilating … ," Jenni said. "[Angelina] saw it all and she chose to turn a blind eye and that's fine, it was her wedding day. We just wanted her to enjoy her moment, but for it to go the way that it did, for like, 6 to 9 months after and how many things were affected. My best friend isn't on the show because of it and that still hurts to this day."
As 'Jersey Shore' fans may recall, Nicole announced in December 2019 that she was "retiring" from the MTV show due to "a lot of reasons."
"I just can't do it anymore … I hate being away from the kids," she said, later adding, "[It's] supposed to be a happy, fun show and it's turning into a nightmare."
Nicole also mentioned that her departure was also influenced by "the direction" the show was moving in, which she said she was not comfortable with. While Nicole didn't specifically mention it at the time, Jenni's comments in the interview this week all but confirmed that the fallout from Angelina's wedding may have played a part in Nicole's decision to leave the show.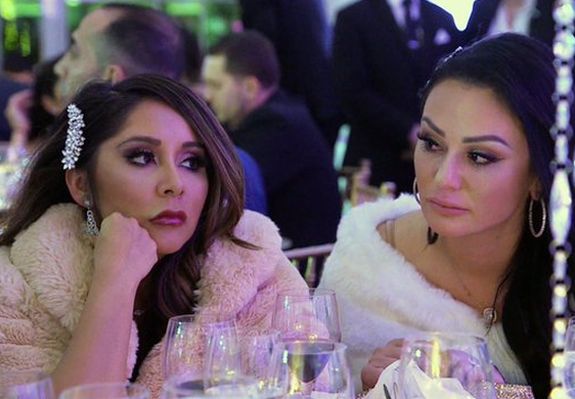 (While Jenni initially stated she planned to follow Nicole's lead and leave the show as well, she confirmed in August that she was coming back for Season 4.)
Angelina, however, argued that Nicole used the bridesmaid drama as an opportunity to make her 'Jersey Shore' exit.
" … She always had one foot basically out the door anyway," Angelina said. " … I don't know, she always, I just feel like her one foot was out the door and that's just the truth, but if she wants to blame this all on me, then she can do that. That's fine."
In an effort to defend her best friend's decision, Jenni claimed that some of Angelina's fans retaliated against Nicole in the wake of all the speech drama last year, going as far as to threaten the reputation of Nicole's New Jersey store, The Snooki Shop.
" … Her birthday last year, she had to call an exterminator because fans of Angelina's were calling and saying that she had cockroaches, so her birthday was spent on the phone with the town hall … making sure that her store wasn't going to be shut down because she was getting hundreds of Google reviews and police calls saying that her store was infested," Jenni claimed.
Angelina told Jenni she wasn't aware that had happened, but even if she were aware of it, she "can't stop fans from coming at people." Jenni fired back, telling Angelina she could have easily prevented the incident.
" … If you didn't post or sell the audio, none of this would have happened," Jenni said.
When Angelina denied selling the audio, Jenni went on to accuse Angelina's manager of being the one who sold it, though she still claimed Angelina was at fault.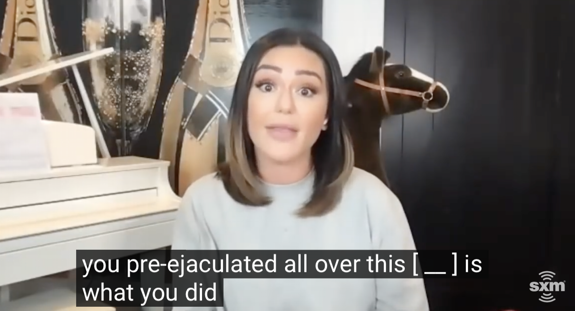 " … If you would've let it play out for the TV to see nine months later, none of this would have happened, but because you chose to feed into it and say that you needed a wedding redo … ," Jenni continued.
"You pre-ejaculated all over this s**t is what you did and then it backfired and you got upset because it backfired because the fans truly got to see that there was no ill will, that there was no bad intention and we truly were just trying to be funny … ."
Watch the confrontation between the two cast members below!
RELATED STORY: Yeah Buddy! 'Jersey Shore Family Vacation' Stars Mike & Lauren Sorrentino Announce They're Expecting Their First Child
(Photos: YouTube; Instagram; MTV)