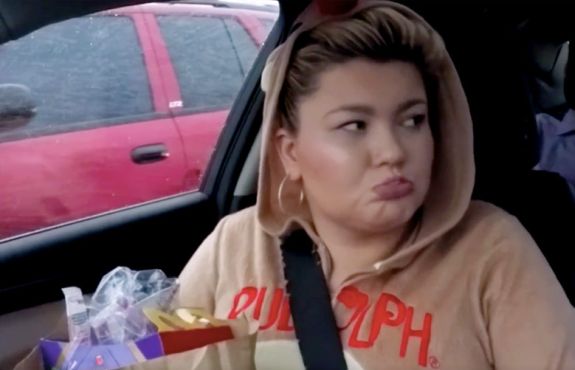 The holidays are here! It's that special time of year where you search high (HIGH! HIGH!) and low for the perfect gift.
The Ashley is here to help you find the perfect gift for every Teen Mom fan on your list! Since we have over a week until Christmas, there's still time to shop from the comfort of your home. Why not give your baby mama, your mystery bae or your parole officer what they really want this year–-a unique 'Teen Mom' gift that's simply "more classier" than whatever "not well" gift you were going to buy at Walmart.
Here are The Ashley's Top 10 gift picks! (Just a note: this is not a sponsored post in any way. The Ashley does not receive any sort of kickback for recommending these items; she just genuinely thinks they are funny, and she supports small businesses!)
Babs' HIGH! HIGH! Weed Pouch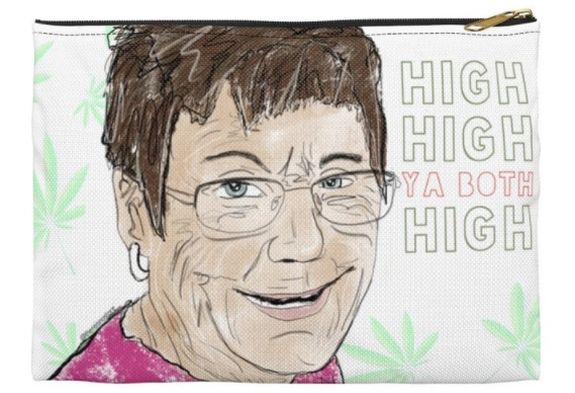 If you're looking for somewhere to hide ya weeeeeed (or store your Mary Kay makeup), look no further than this snazzy pouch! Featuring a large portrait of 'Teen Mom 2′ grandma Barbara Evans, the pouch is a perfect way to transport "tha weed" to ya motha's porch so that you and your unemployed felon boyfriend can smoke it! It features Babs' famous saying, "HIGH! HIGH! Ya Both High!"
Buy your Babs' Weeeeeeed Pouch here!
A Debz OG Prayer Pillow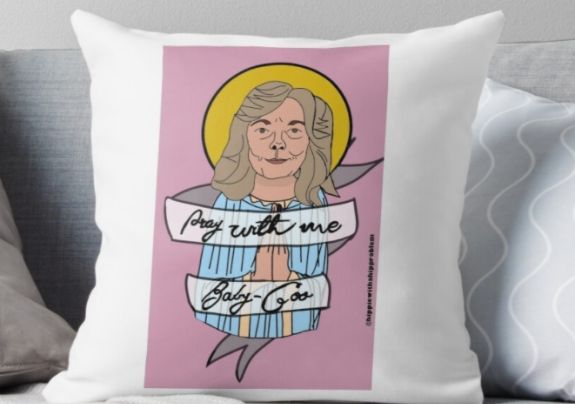 Your pals will rest peacefully when they lay their heads down on these Debz OG Prayer Pillows! Each pillow features Debz OG (who The Ashley believes is the Patron Saint of Pleather Pants) and her plea to her granddaughter, Sophia "Baby Goo" Abraham, to pray with her. Your friends will be thanking the Jesus God Leah when they get this lil' piece of heaven!
Buy your Debz OG Prayer Pillow here!
"Jell" Announcement Card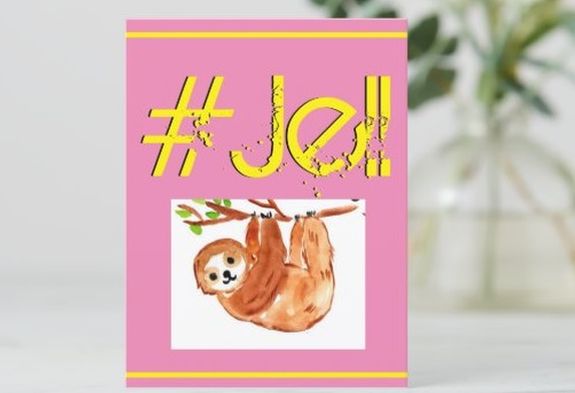 Heading to "jell"? What better way to tell your friends and family you're about to do some serious time than by sending this Amber Portwood-inspired announcement card. Complete with Amber's signature spirit animal (the sloth), this card is the perfect way to announce that you skipped out on those court-ordered anger management classes and now must pay the price!
Buy your Amber "Jell" Announcement Cards here!
Bacon Slap Fridge Magnet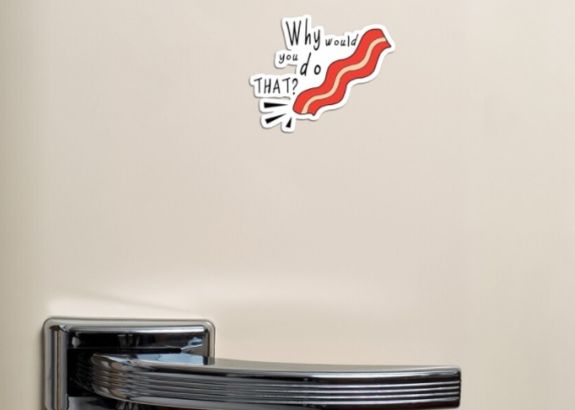 It was the bacon slap heard 'round the ['Teen Mom'] world, and now your pals can slap these babies on their refrigerators to remind them not to hit their significant others with fried meat products! Jeremy Calvert and Leah Messer's marriage may not have lasted, but these high-quality magnets will!
Buy your Bacon Slap Fridge Magnet here!
'Teen Mom' Mugshot Water Bottle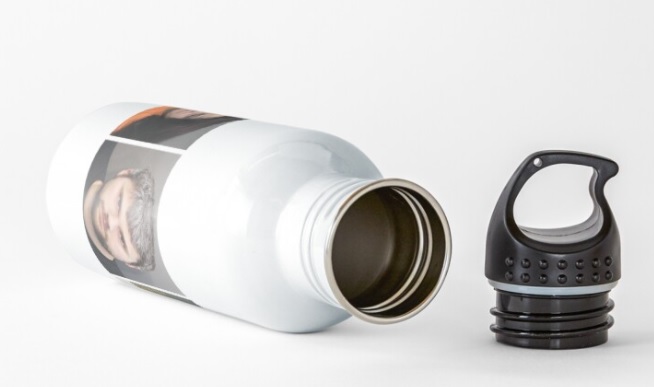 Feeling thirsty (like the 'Teen Mom' stars?) Quench your thirst using this water bottle, which features the stunning mugshots of some of your favorite 'Teen Mom' stars! The water bottle has the muggies of Ryan Edwards, Amber Portwood and Jenelle Evans, and will allow you to guzzle down your drink in drug-court delight!
Buy your 'Teen Mom' Mugshot Water Bottle here!
Farrah Ugly Cry Tee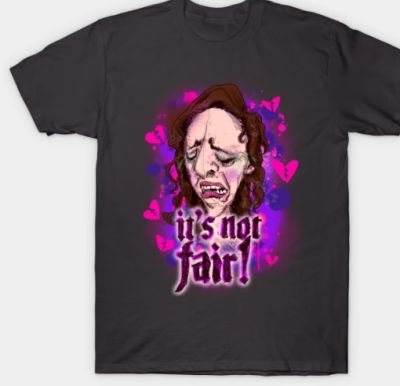 Farrah Abraham's ugly cry face truly is the gift that keeps on giving, so why not buy your pals this T-shirt and allow them to enjoy it again and again! The shirt features a cartoon version of one of Farrah's early faces, along with one of her favorite sayings, "It's not fair!"
Buy your Farrah Ugly Cry T-shirt here!
Eason F**kin' Rakin' Tote Bag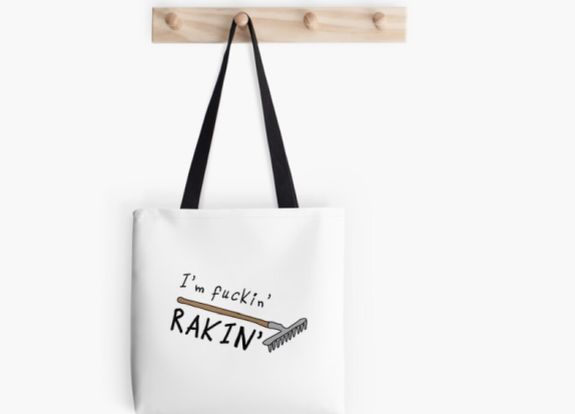 Do you have a friend who's constantly trying to find something to carry around his beer, knife-making tools and court summons? Why not gift them this fabulous tote bag, which features the infamous statement uttered by David Eason the night before he married Jenelle Evans? It's the perfect gift for the on-the-go swamp dweller in your life!
Get your Eason F**kin' Rakin' Tote Bag here!
Amber Mugshot Baby Onesie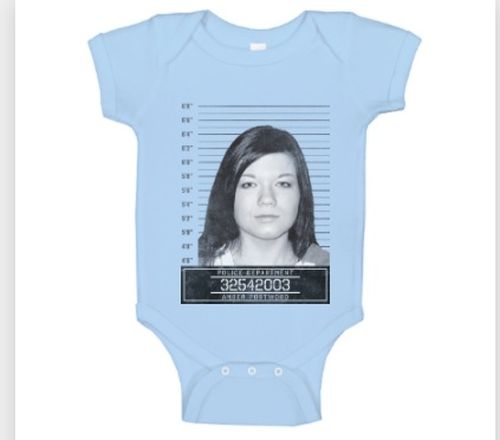 Looking for that perfect gift for the little "Boo-Boo" on your holiday shopping list? This baby onesie, which features the early mugshot of Amber Portwood, is a great way to say "Happy Holidays, Little One!" It will have the Lil' Jailbird in your life uttering those first words every parent hopes to hear: "I'M DONE!"
Get your Amber Portwood Mugshot Onesie here!
Late-for-Halloween Ryan Phone Case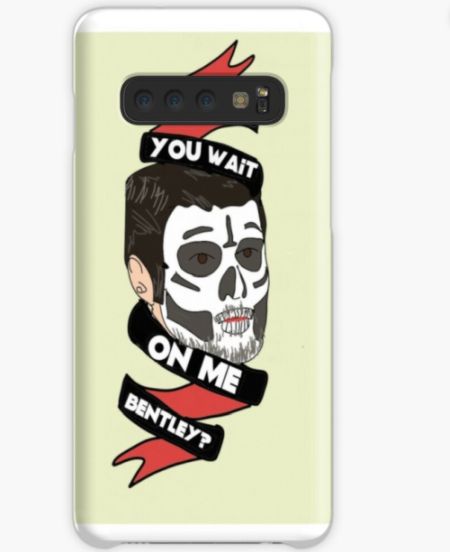 Your friends and family can relieve one of the greatest holiday moments in 'Teen Mom' history— every time they answer their phone! Gift them this phone case, which features Ryan Edwards dressed as a skeleton (or something?), asking his young son Bentley why he didn't wait hours for him to arrive so that they could go trick-or-treating together. The artist has truly captured Ryan's mood of anger mixed with the disappointment of knowing he won't be able to snake any Snickers bars from his kid).
Get your Late-For-Halloween Ryan Phone Case here!
Barbara Evans Lighta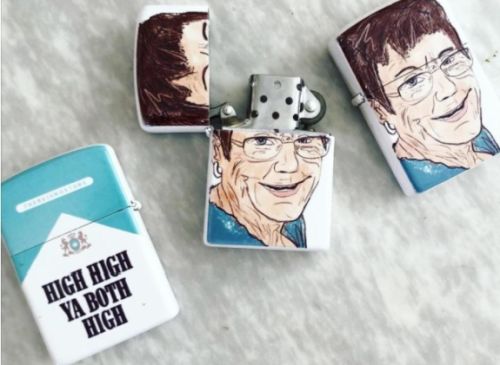 Spark some love this holiday season by gifting your pals this genuine Barbara Evans lighter! The lighter features Our Barb's face, along with her favorite catchphrase, "HIGH HIGH YA BOTH HIGH!" Whether you want to use it to smoke "tha weed wif Kieffa" or light your yuletide fireplace, this lighter is a smokin' gift idea!
Get your Barbara Evans Lighta here!
High Roller Special! Phone Call with Farrah Abraham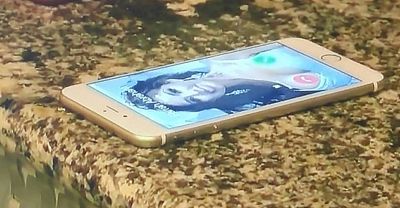 If you really want to impress someone this holiday season (perhaps a new boo you met at 'da club?) you can purchase a phone call with Farrah! Of course, talking to The Number One Celebrity In Our Nation does not come cheap. On her direct.me platform, Farrah lists the price to "have a short phone call" as $1,000.
"I'll call you or whoever you tell me to call for a quick phone conversation," Farrah promises.
While she doesn't state what you'll talk about on your $1K phone chat, The Ashley guesses it will be a convo about Farrah's favorite subject: Farrah!
Get your Farrah Phone Call here!
To see The Ashley's list of Weird 'Teen Mom'-themed Gifts for 2019, click here!
(Photos: MTV; Redbubble; Etsy; Zazzle; BJJTshirt.com; Tee Public)