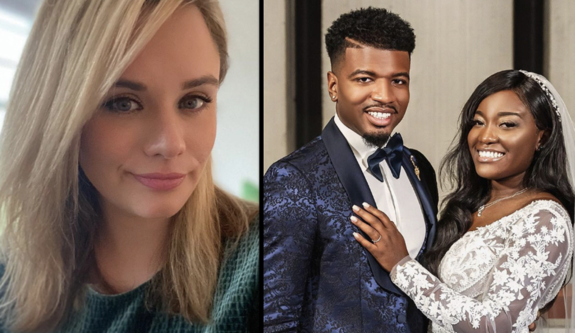 The questionable pairing of Chris Williams and Paige Banks on the current season of Married at First Sight has many viewers in disbelief and at least one former cast member convinced that the show is intentionally setting people up for failure.
"The show is intentionally putting women in marriages that will fail and profiting off of their pain," Season 8 cast member Kate Sisk told her social media followers this week.
Fans watched as Kate attempted to make things work with then-husband Luke Cuccurrollo on 'MAFS,' only for the tumultuous pair to call it quits on Decision Day.
Fan also saw Luke admit he wasn't attracted to his wife – something viewers are seeing once again as Season 12's Chris has made similar comments about his wife Paige.
In addition to sleeping with his wife multiple times only to then admit on-camera that he isn't attracted to her, Chris revealed after tying the knot that his ex-fiancé – whom he was planning to marry just months before marrying Paige on 'MAFS' – is pregnant with his child. The questionable matchmaking of Chris and Paige has viewers angry and looking to show experts Dr. Viviana Coles, Dr. Pepper Schwartz and Pastor Calvin Roberson for an explanation.
In a series of Instagram Stories, Dr. Viviana said 'MAFS' fans needed to "chill out" and refrain from having such "strong" reactions to the Season 12 cast's "shocking" behavior. In response to a repost of Dr. Viviana's message, Kate went off and insisted fans had every right to voice their concerns.
"She says 'Don't stress? Chill out?' WOW," Kate commented. "So we witness abuse on this show and now they're telling fans to stop talking about it. Fans are not overreacting. These are real people."
Kate went on to criticize show producers for asking if she felt "safe" before leaving her with Luke on their wedding night back in Season 8.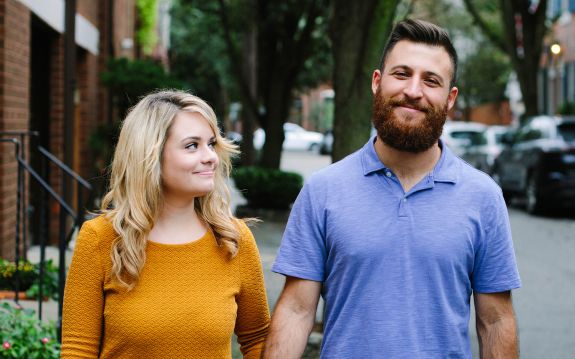 " … I said yes but I realize now that they should never have to ask me that about a husband they chose for me," she wrote.
Kate then defended herself in response to a comment arguing that the experts couldn't predict how Luke would behave on the show.
"You say they can't predict what a person can do? Yes they can," she insisted. "The show did extensive psychological tests on all of us and matched me with someone they knew would hurt me. On purpose."
As for the casting/pairing of Paige and Chris, Pastor Cal responded to an individual last month on social media who accused 'MAFS' of compromising Paige's happiness for ratings.
"Thank you for caring for Paige," he replied. "We do also, and she knows it, since we're in communication with her. Ratings are never more important than our couples."
When another commenter asked how Chris managed to be cast on 'MAFS,' Pastor Cal said the show does its "absolute best to match couples with integrity, but we can't predict how they will act when the cameras roll."
"We're surprised also," he added.
A viewer also complained that the show should have had "better representation of a Black man for Paige", to which Pastor Cal responded, "People surprise us. But there's always a chance for redemption."
Of the 39 couples paired during the first 11 seasons of 'MAFS,' only 12 couples remain married today – three being from Season 11 – making an overall marriage success rate of just 30 percent.
RELATED STORY: It's (Another) Girl for 'Married At First Sight' Couple Ashley Petta & Anthony D'Amico: See the First Baby Photos!
(Photos: Instagram; Lifetime)