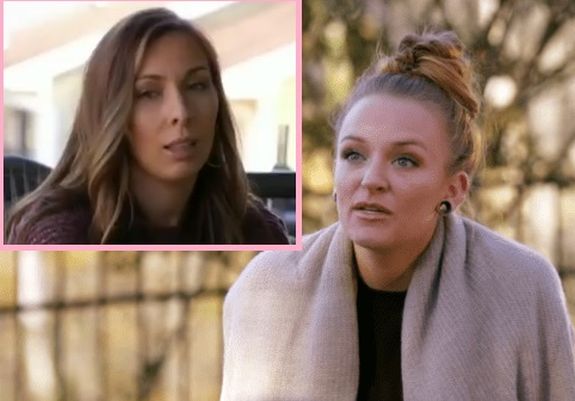 Maci Bookout and Mackenzie Edwards are not getting along— and Teen Mom OG producers are eager to capitalize on their on- and off-screen feud!
The Ashley can exclusively reveal that the show's producers have been trying to set up a face-to-face meeting between Maci and Mackenzie for weeks, hoping to allow the enemies to clear the air (on-camera, of course). The Ashley's production sources tell her that, while one of the ladies is willing to do the sit-down, the other is not.
The Ashley's source tells her it was actually Mackenzie's idea originally to try to patch things up with Maci, but Maci has not been willing to entertain the idea, despite telling her fans publicly that Mackenzie doesn't want to go face-to-face with her.
"Mackenzie reached out to [production] a few weeks ago, letting them know that she wanted to sit down with Maci privately and see if they could resolve some of their issues," the source says. "Maci refused to give the producers an answer on whether or not she was willing.
"Mackenzie also reached out to Maci privately via text to see if they could clear the air and Maci didn't respond," the source added. "In fact, that was filmed for next season— Mackenzie texting Maci, and talking about how she just wants things to not be so tense between the families. She thought a sit-down lunch or something might be a good thing to help them talk out their issues."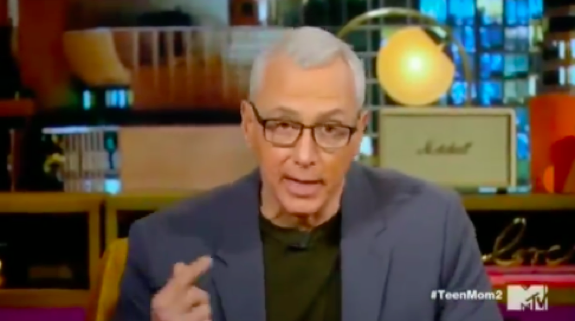 'Teen Mom OG' fans have seen Maci call Mackenzie out several times on social media, though, even stating this week that she'd be willing to box Mack for charity. (As you do…) She also called out Mackenzie on Twitter for not saying things to her face. (Mackenzie has yet to respond to Maci's offer to fight.)
"This all happened before Maci tweeted those things out about Mackenzie," the source added.
Last month, Maci again took to Twitter to shade Mackenzie for not wanting to sit on stage with her during the recently filmed 'Teen Mom OG' Season 9 Reunion.
"Mackenzie is brave sitting on a couch responding to strangers on social media about my son, but still not brave enough to sit on a couch and talk to me at the reunion," she wrote.
Mackenzie is brave sitting on a couch responding to strangers on social media about my son, but still not brave enough to sit on a couch and talk to me at the reunion. https://t.co/Qxq5Sfd5sq

— Maci McKinney (@MaciBookout) February 27, 2021
(As The Ashley previously reported, Mackenzie and her husband Ryan refused to sit on stage with Maci and her husband Taylor McKinney when the Reunion taped last month. Ryan's parents, Jen and Larry Edwards, did agree to sit down with them, but things ended poorly, with Maci and Taylor getting into a fight with Jen and Larry before storming off stage.)
"If Maci wanted to go face-to-face with Mackenzie, she could have already," the production source tells The Ashley. "The producers know it would be ratings gold, so they've been highly encouraging it, but so far Maci has refused and kind of ignored their requests."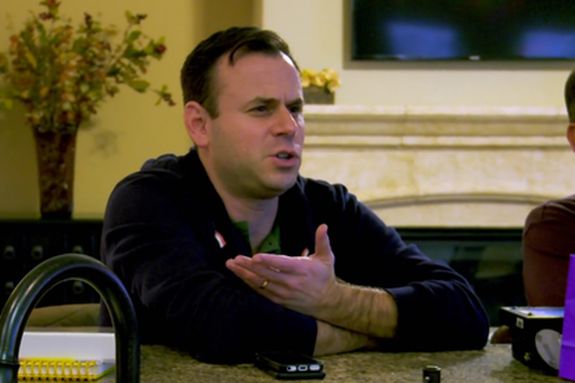 The Ashley will update this story when more info is available…
RELATED STORY: Maci Bookout Claps Back at Mackenzie Edwards for Talking About Bentley on Instagram & Not Facing Off with Her at Recent 'Teen Mom OG' Reunion
(Photos: MTV; Twitter)