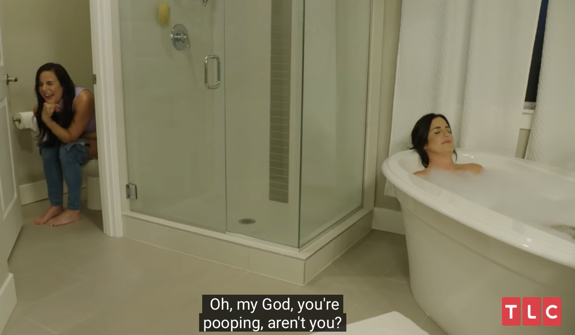 From the network that made viewers suffer through cringe-level mother-daughter (sMothered) and mother-son (I Love A Mama's Boy) relationships, TLC brings you another genre of too-close-for-comfort twosomes: Extreme Sisters.
The new series premiered this weekend and we're almost positive the five pairs of sisters featured on the show tuned in to watch their big TLC debut while wearing matching outfits.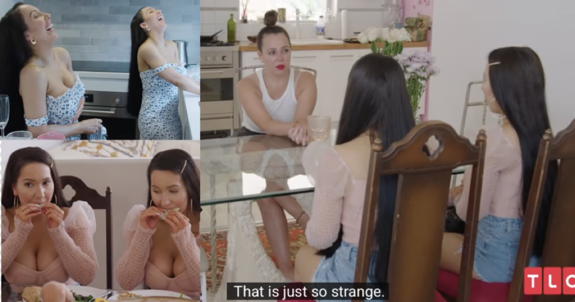 For those of you who missed the series premiere or had to stop watching mid-episode to collect your thoughts, here's a look at the cast, some of their strange-sister habits, and a couple of the poor spouses and significant others along for the ride.
Anna and Lucy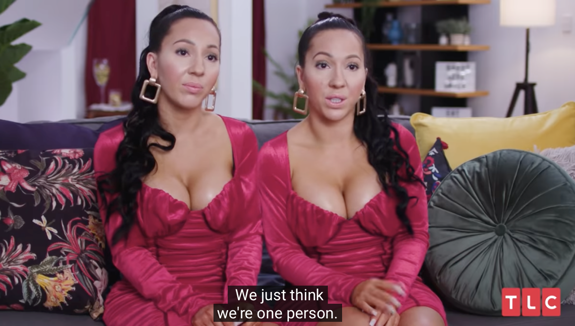 Anna and Lucy are 35-year-old identical twins from Perth, Australia, who finish each other's sentences, act and dress alike and have the same taste in men – or man, rather.
Yes, Anna and Lucy literally share a boyfriend. Since 2012, the twins have been in a relationship with Ben Byrne, TMZ reports. On 'Extreme Sisters,' viewers get to see how the polygamous relationship between the trio works, as the girls require the 40-year-old mechanic to show equal affection to them both.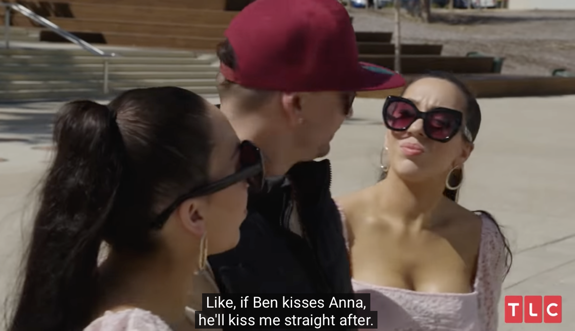 Viewers will also get to see the twins open up this season about their long-term plans to become impregnated by Ben at the same time and hopefully tie the knot as a throuple.
Patrica and Patrix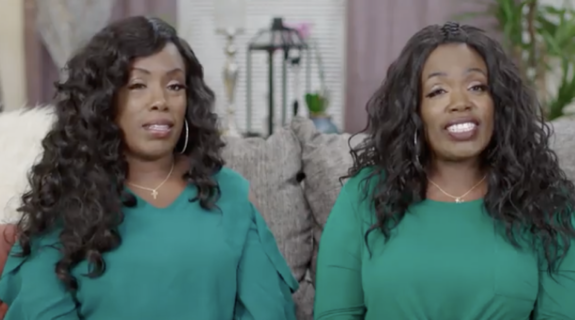 Patrica and Patrix are sisters who put hair on and take hair off together – among other things. Yes, the sisters shave each other's armpit hair.
AS.YOU.DO.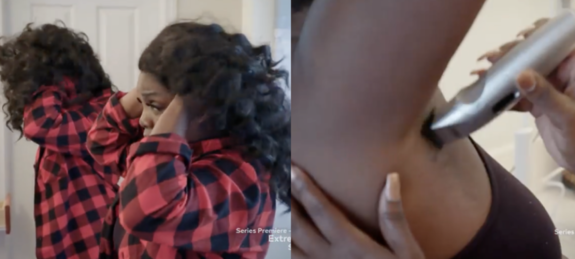 While the sisters are aware that other people may not look at their sisterly bond as a normal one, they aren't bothered. Someone suffering from the sisters' closeness, however, is Ron, Patrica's husband of 20 years, who complains that his sister-in-law Patrix is always at his home, preventing him from ever getting a moment alone with his wife…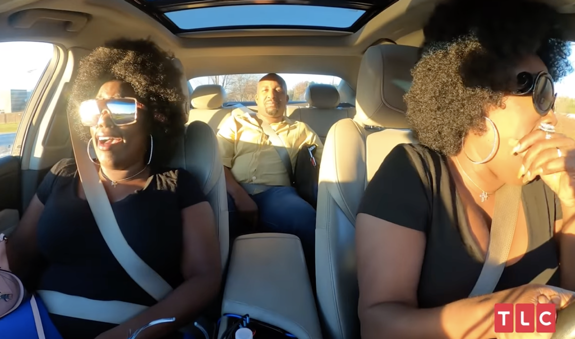 "They're not just sisters, they're best friends," Ron says of Patrix and Patrica's relationship.
Brooke and Baylee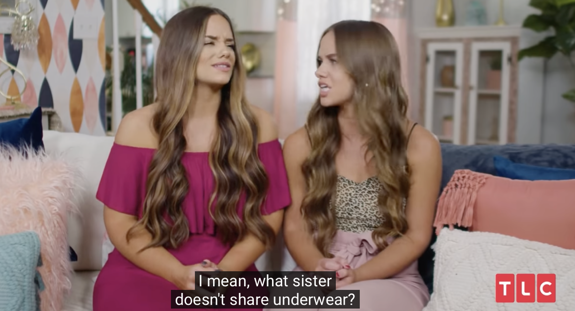 Sisters Brooke and Baylee claim "there's no line you can't cross with your sister," but it seems like they're close to doing just that. The pair not only share a close bond, but also the same hairstyle, razors, a toothbrush, underwear and way too much information about the time Baylee took one for the team and helped her sister shave after Brooke went into labor.
The sisters are also known to share a bed on occasion… WITH Brooke's husband.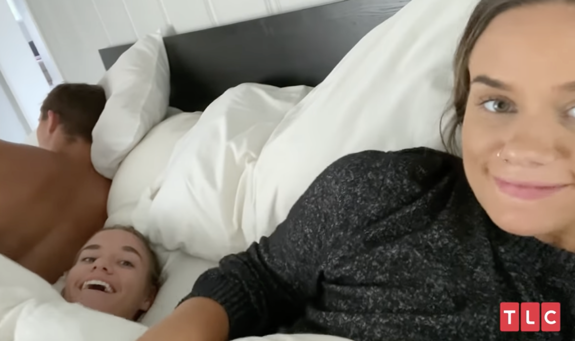 For the record, Brooke's husband is not a fan of this arrangement and finds it strange.
Go figure.
Brittany and Briana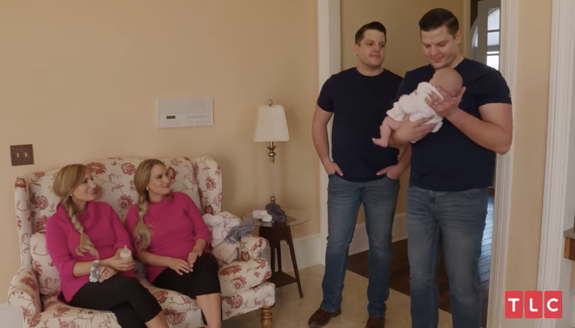 Twins Brittany and Briana "like looking as identical as possible," down to the very last detail.
The sisters enjoy living that identical life so much, in fact, that they are married to twins and claim the four of them are "meant to be together."
If Brittany and Briana and their respective husbands Josh and Jeremy look familiar, you may have seen the four tie the knot on TLC's Twinsane Wedding back in 2019.
As expected, the twins both became moms this year, with Brittany and Josh welcoming a son named Jett in January, and Briana and Jeremy welcoming a son named Jax in April.
Jessica and Christina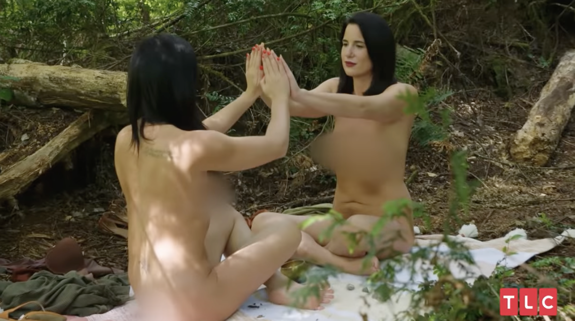 Jessica and Christina are twins who believe they are better together… and also believe that they are psychic.
The twosome share a passion for healthy living and healthy food (they even teamed up to write a reiki cookbook), though on 'Extreme Sisters,' viewers will see the two face challenges as they start being torn in different directions and even more upsetting, in non-matching outfits.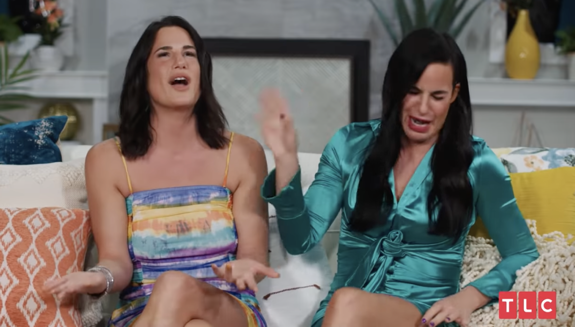 'Extreme Sisters' airs Sundays at 10/9c on TLC.
RELATED STORY: Anna Duggar Insists Her Husband Josh Can Support All Their Kids Following Their Announcement That She's Pregnant with Seventh Child
(Photos: TLC; YouTube)