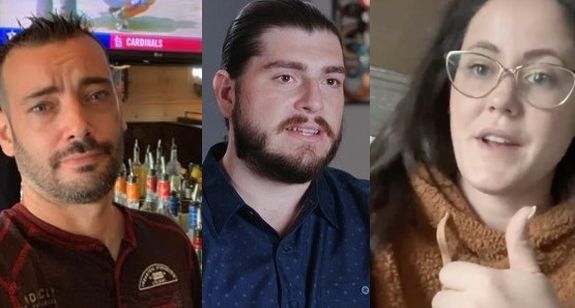 Jenelle Evans, Andrew Kenton and a variety of others are teaming up against several YouTube bloggers in a class action lawsuit filed earlier this month in court.
The former Teen Mom 2 star and Andrew— who appeared on the eighth season of 90 Day Fiance— as well as Joseph Alamilla, an attorney for "90 Day Fiance" star Jihoon Lee, and others are suing blogger John Yates and YouTubers Sharrell and William Lloyd of Sharrell's World in the lawsuit, which was filed in Utah's District Court on May 18. Jenelle, Andrew and the other Plaintiffs having designated the case a "320," which is the code for an assault, libel and slander case.
Court documents obtained exclusively by The Ashley state that the Plaintiffs are "alleging intentional acts of assault, libel, trade libel or slander by a private party." The demand is listed as $75,000-plus. The Defendants were issued an electronic court summons on May 27.
Jenelle is stating that Jon Yates ruined her future business opportunities when he accused her of being fired from her failed-before-it-started podcast project Girl S**t earlier this year. John did a series of YouTube Lives in which he spoke to fellow "Girl S**t"ter Deavan Clegg about what allegedly went down behind the scenes of the project.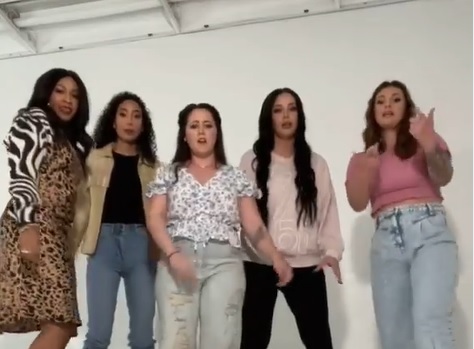 "On or about March 31, 2021, Defendant Yates posted a YouTube Live video that…talked about [Jenelle]'s dismissal from her new podcast," the court documents obtained by The Ashley state.
"Defendant Yates stated that it was brought up to the management team and that was
enough for [Jenelle] to be fired, which was untrue and affected [Jenelle] and her
business opportunities because Defendant Yates made a false statement about Jenelle's business and prospective business."
In addition to Jenelle, Andrew and Joseph, there are five other Plaintiffs listed. They are:
Amber Cherrington: The legal assistant of Joseph Alamilla who has reportedly had run-ins with Jihoon's ex-wife Deavan Clegg and her mother Elicia in the past. She helped with a GoFundMe created for Jihoon to raise funds to fight for custody of the son he shares with Deavan.
Young One University: A daycare owned by Andrew and his mother that has been the subject of many rumors, as well as accusations made by John Yates regarding a loan Andrew got and was allegedly accused by John and others of misusing.
Jennifer Koczur Richardon: a former associate of John Yates who allowed him to move in with her for a period of time. She claims John told her he would "file a false report to Child Protective Services ("CPS")" against her and her husband and "he would make a false claim of abuse and neglect against her children." In the court docs, she claims he followed through with the threat.
Amanda Grayce Crosby: A "90 Day Fiance" fan who originally started the GoFundMe for Jihoon.
Fritz Drexler: In the court docs, he claims that John doxed his wife, posted where she works online, and made claims that Fritz and her wife were racists. Fritz also claims that John posted photos of him, his wife and their child.
All of the Plaintiffs have retained the same attorney, Rex L. Bray.
According to the court documents obtained by The Ashley, Jenelle, Andrew and the rest of the Plaintiffs stated that John, Sharrell and William received cease and desist letters but did not stop the alleged behaviors.
"Plaintiffs are seeking injunctive relief against the Defendants for persistent and dilatory actions and statements made against the Plaintiffs and the Defendants have refused to curtail their activities and statements despite having received a cease-and-desist letter from the Plaintiffs," the court documents read.
Jenelle, Andrew and the rest of the gang are asking that the case go to a jury trial, with the amount of damages, court costs and attorney fees be determined at the trial to be paid by the Defendants.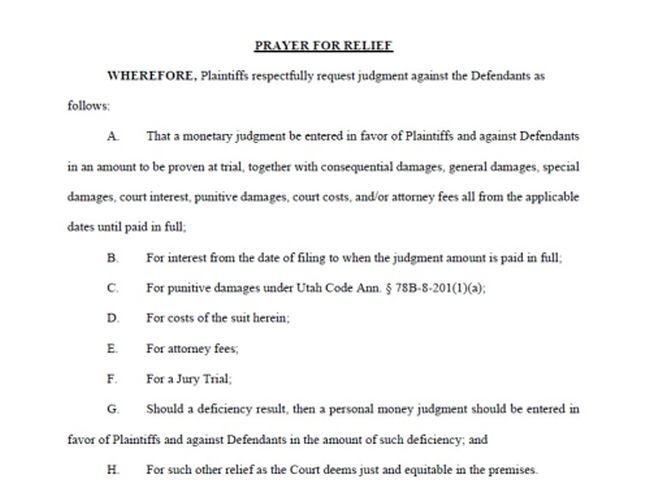 Back on May 5, a "mystery website" heavily promoted by Jenelle basically revealed that all of this was going to happen. Slappies.net (which many have accused Jenelle as being behind and/or part of), published a poorly written article that warned "'Teen Mom' and '90 Day Fiance' haters" that a lawsuit was coming. The article (which reads like a diary entry written by a teenager, in The Ashley's opinion) contained plenty of hilariously written threats.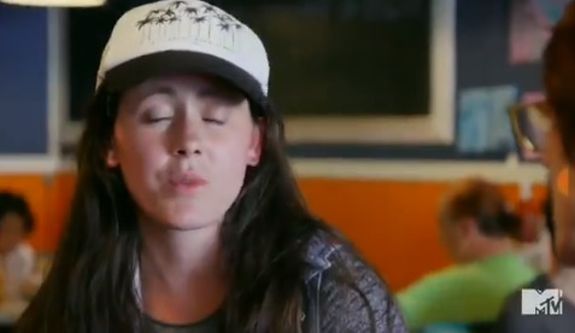 "Watch out TROLLS! Watch out HATERS! And watch out BLOGGERS! Looks like these cast members have been having secret meetings all along with Lawyers to come and get you and time to pay up!" the site claimed. "Your mission is to expose them, and its time to get a little taste of your own medicine. From Lawsuits in Federal Court, to Criminal charges being filed and even Employers being called! No one is safe!"
In another part of the Slappies article, the writer (who randomly switches to first-person narrative) states that it's unfair that reality TV stars can have their business opportunities ruined by those who don't like them.
"I know if someone played with my kids, family or money I'd have your ass served and criminal charges filed so quickly you wouldn't see it coming!" the article states. "And that's pretty much what's coming to these trolls, haters, bloggers, YouTubers, and Media Outlets. Looks like ALOT of material has been gathered and collected over time and they've just been getting geared up with some Ammo! Good for you!
"We shouldn't live in a world where random people could secretly help destroy your future, families, marriages, career and finances just because there bored, crazy, lonely, desperate, and or evil!"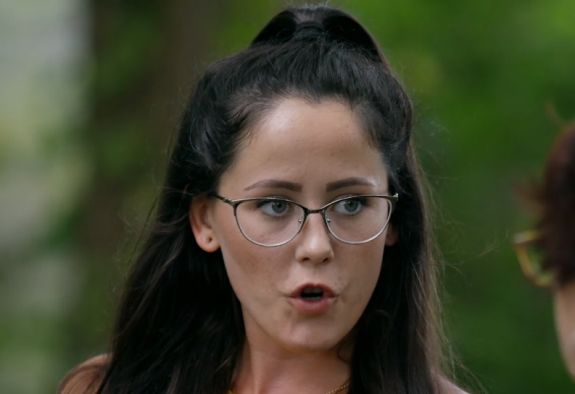 The Ashley will update this article when more info is available…
RELATED STORY: "90 Day Fiance" Star Deavan Clegg Says She Was "In Tears" When She Learned About Jenelle Evans' Past; Denies Jenelle's Claims That She Was Her Producer of Failed Podcast Project
(Photos: Instagram; MTV)