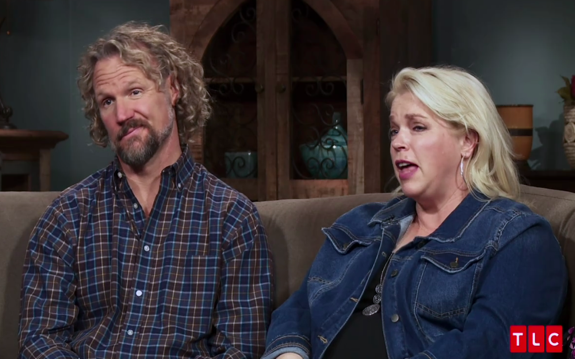 With house prices soaring and rentals near impossible to grab, Janelle Brown of Sister Wives is taking a different approach to home life post-pandemic.
When the rental home where she was living went on sale by the owner, it left her scrambling to find suitable accommodation. A few days ago, the 'Sister Wives' star announced that she is now living in an RV on the Brown Family's Coyote Pass property.
While Janelle seemed excited about the move, the show's fans had a lot to say about it, with many bringing up the fact that Janelle's husband Kody and other members of the family are currently experiencing money problem. After reading some of the criticism in the comment section of her post, Janelle defended the decision against nay-sayers who questioned if the move was financially motivated, due to the Brown family's recent money problems.
"So I have something fun to share. I acted boldly and seized an adventure," Janelle shared on Instagram, along with a photo of a Milestone RV, in which Janelle revealed she'd be living on the Brown family's (much-talked-about) Coyote Pass property.
"Lots to do out here on the land so I figured why not be on site," Janelle added. "Honestly I'm alternating between extreme excitement as I've always wanted to try this and anxiety at all the unknown variables. So stay tuned, this is about to get real!"
This may point to why Janelle was checking out a road atlas back in May…
The Coyote Pass property is interesting, given the Brown family left Las Vegas in 2018 to move to Flagstaff, Arizona. Originally all four wives and their communal husband Kody were going to live in one giant house along with all their children on the property.
As the fans of the show saw, the idea was not popular among Kody's wives and kids.
The wives vetoed and instead put forth the plan of having four different homes constructed on the site. With delays and setbacks galore, Kody ended up renting and buying two homes for his cohort of wives before the Coyote Pass project could even begin.
No construction has started though. Coyote Pass is desolate and there haven't been any permits filed in Coconino County, Arizona, according to In Touch Weekly.
Whether this is related to Meri Brown and Christine Brown seemingly wanting out of their marriages or not remains to be seen. Meri's March Instagram post detailing her knowing her worth definitely didn't dissuade viewers from thinking there were major marriage issues between her and Brown family patriarch, Kody.
Money issues surely aren't helping either. In recent years, it's been exposed that Christine was in medical debt for $450,000, Kody and one of his sons owed $30,000 in a settlement from the 2017 Las Vegas car crash, and the fact that the Browns owe thousands of dollars in unpaid taxes to Arizona for the Coyote Pass property.
Janelle seems to be taking hold of her own destiny with the RV, giving her quite a bit of independence from everyone else. On Tuesday she posted another photo of the property with the caption, "Good morning 🙂 This is going to be a fun adventure – nice perks."
In the comment section of her original post, Janelle defended her decision to live on wheels. When one fan brought up the fact that Janelle had mentioned on the show that she'd like to live in an RV someday, Janelle commented back.
"She has mentioned before she has always wanted to do this," the fan wrote. "She probably just used losing the rental house as a great opportunity to fulfill her dreams."
"Thank you! Exactly!" Janelle replied. "It was a choice not a have to."
She also made it clear that she was following all zoning and permitting rules.
RELATED STORY: 'Sister Wives' Stars Mykelti Brown & Tony Padron Welcome Their First Child
(Photos: TLC; Instagram)