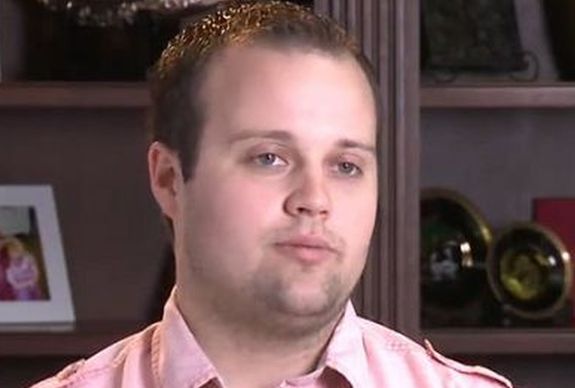 Last week, The Ashley teamed up with Emily D. Baker, a licensed attorney, as well as a legal analyst and commentator, to answer some of the questions The Ashley has been asked regarding Josh Duggar's recent conviction, as well as what the future holds for him, his wife Anna, and their family.
As Josh sits behind bars awaiting sentencing, a lot of former 19 Kids & Counting fans are wondering if he will be imprisoned near his family; whether or not he and Anna will still have the opportunity to make more "blessings" via conjugal visits, and what his chances of winning an appeal are.
Call in your oldest daughter to wrangle your kids and let's get down to business! Emily, who also runs a popular entertainment/legal YouTube channel and is the host of The Emily Show podcast is here to answer more Josh-related legal questions!
(Be sure to check out Part 1 of The Ashley's interview with Emily, which includes topics such as whether or not Anna can be charged; how long Josh's sentence will likely be and more!)
Q: There were rumors that Anna refused to allow her children to be examined by investigators. Is she legally obligated to allow this?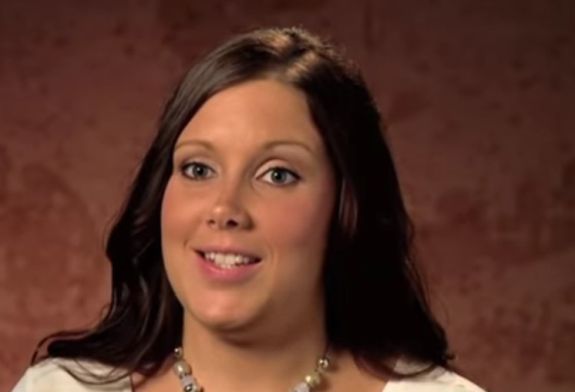 A: Emily confirmed that this topic was brought up during the detention hearing.
"The Magistrate asked [if Josh's children had been spoken to], and at that hearing the lead investigator said that they have not been able to have access to [Josh's kids]," Emily told The Ashley. ""They asked if the kids had been examined or questioned in this context."
Emily clarified that, when the investigator says "examined," it does not mean subjected to physical or medical examinations. It simply means 'spoken to' in this context.
"This does not mean they want to medically examine the kids," Emily said. "They mean have they been forensically interviewed. As of right now, there is no evidence that [the kids] were witnesses or victims in this case, so [Anna] can't be forced to bring them in for questioning. If there was a CPS investigation open, then there would be grounds for it. But [Josh's crimes] didn't happen in their home so it makes it even more removed and unlikely.
As The Ashley previously reported, Emily stated that "there's nothing to indicate that [her and Josh's] own children have been harmed."
Emily pointed out that, had Josh's own children been tied to the child sex abuse material he had, his charges would have been different.
"There's a separate code section that is involved if the images feature his own child," she said. "If there was any indication of that they would have charged him differently and put him in prison for like 30 years."
Q: Will Josh be imprisoned in Arkansas? Can he request to be in a certain location so that Anna and his kids can visit him? Will the kids even be allowed to visit him?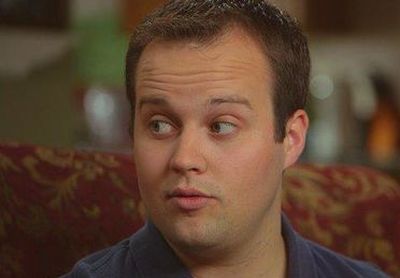 A: Although Josh committed his crimes and was convicted of them in Arkansas, he by no means has to be imprisoned for them in Arkansas, Emily said.
"It's possible that he could go to any federal prison in the United States," Emily said.
Currently, there are two federal prisons in Arkansas– a low-security and a medium-security facility. Both are located in Forrest City, Arkansas, which is just over four hours away from the Duggars' hometown of Springdale, Arkansas.
Emily said that, because Josh has young children, his defense team may ask that Josh be sent to a prison near his kids.
"The defense may ask that he be held in a prison that they can reasonably visit," Emily said.
However, his placement will be decided based on a few things, Emily said.
"It depends on what his [prisoner] status is, and how much protection is needed [for him] and where they're able to facilitate that. How full [the prisons] are and their COVID restrictions also come into play." she said, adding that the fact that Josh is a high-profile prisoner may also be factored in, due to possible additional safety needs.
Josh's kids will be able to visit him, Emily predicts, stating that it's unlikely that a judge will specifically order that the kids can't see him.
"He was allowed to see them [while awaiting his trial]," Emily said. "I don't imagine anything would change when he's in custody."
Of course, Anna and the kids (and all other Duggars) will have to follow the specific visiting guidelines for the specific prison Josh is in.
Q: Will Anna and Josh be allowed to have conjugal visits?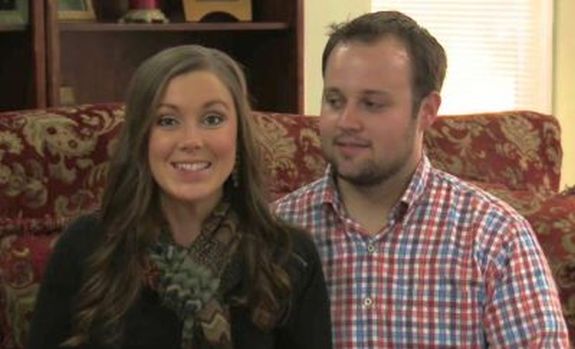 Josh and Anna have been "making blessings" on the regular since they got married, but now that Josh is in the Big House, their sexy time sessions will have to stop. Currently, federal prisoners are not allowed conjugal visits.
Josh can have regular, non-sexy-time visits, though.
"In most cases, handshakes, hugs, and kisses (in good taste) are allowed at the beginning and end of a visit," reads the Federal Bureau of Prison website. "Staff may limit contact for security reasons (to prevent people from trying to introduce contraband) and to keep the visiting area orderly."
Q: What are the chances that Josh's conviction gets overturned on appeal?
On the day Josh was convicted of his crimes, his defense attorney vowed to appeal his conviction.
"We respect the jury's verdict and we look to continuing this fight on appeal," he told reporters outside the courtroom. We plan to appeal at the appropriate time."
According to Emily, this is pretty standard.
"Whenever there's a criminal conviction, and especially when the defendant has money, there's going to be an appeal," she said. "What [Josh's attorneys] pick to appeal on will be interesting to see. I imagine they will appeal on the judge allowing [former Duggar family friend] Bobye Holt to testify. They might appeal on their motions to eliminate her testimony."
(As The Ashley previously reported, Bobye testified that her daughter once dated Josh when they were teens, and that Josh told her specific disturbing details regarding his molestations of his sisters.)
However, Emily says that Josh's chances of winning an appeal are slim.
"At the end of the day I didn't see anything from this trial that would be appealable. I think the judge ruled very fairly, the jury instructions were very clear and the evidence was very overwhelming. I don't see anything based on what I know of the case that would lead me to go 'they should appeal on that, they might win.'
"The pre-trial lawyering was very good," Emily said. "It's clear these were very good attorneys– all of them. The evidence in this case was overwhelming against Josh from the beginning. The defense had to poke holes and try to get one juror to see some doubt and maybe hang the jury. The feds do their homework before they even bring an indictment, so the defense had a very difficult task ahead of them.
"Bottom line– he's going to prison," she added. "He is going to do a sentence between five and 20 years– no more, no less."
Do you have more questions regarding Josh's legal situation? Ask them in the comment section below!
RELATED STORY: EXCLUSIVE! Legal Analyst Emily D. Baker Answers Your Questions About Josh Duggar's Chances of Early Release, the Possibility of Anna Duggar Being Charged & More
(Photos: TLC; Instagram)