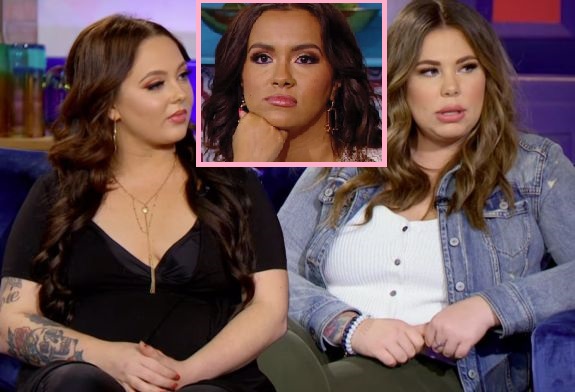 More than 460,000 viewers tuned in this week for the premiere of Teen Mom Family Reunion, and while Kail Lowry opted not to participate in the spin-off, she watched Tuesday's episode and has a lot of opinions about what went down.
Kail shared some of her thoughts on the new show— and its stars—during an episode of her Coffee Convos podcast this week, discussing the drama that occurred between Teen Mom 2 stars Briana DeJesus, Jade Cline and Ashley Jones.
During her commentary, Kail slammed her nemesis, Briana, as well as Jade for "teaming up" on Ashley. She also revealed her current thoughts on Jade, whom she previously got along with but now says she "can't stand."
"I wrote down, 'Jade is off the wall and I can't stand her,'" Kail told her listeners. (In case you've forgotten, Jade actually appeared on Coffee Convos back in 2019.)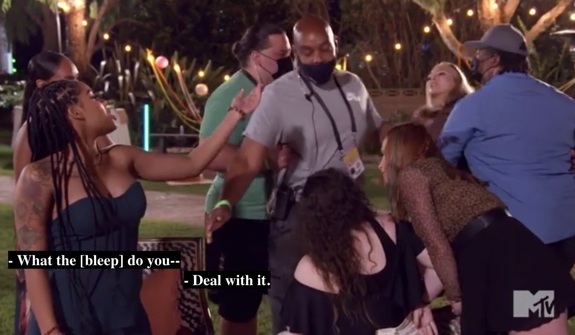 During the episode, viewers watched things escalate between Jade and Ashley, as well as Briana and Ashley, as the girls were forced to interact despite having a history of feuding on social media. As the cast made their way to the mixer on the first night, Briana and Jade arrived together, seemingly "looking for a fight," Kail said.
" … I felt the energy through the f**king TV screen," she noted.
Kail said she was aggravated by Jade's actions during the mixer.
"I wrote down in my notes that Jade needs to shut up. This was about not about you, this was about Briana and Ashley," she told her listeners, adding later, "She just needed to let Briana handle her own s**t for once. But, then again, [Briana's sister] Brittany wasn't there, and Briana doesn't know how to handle anything without someone backing her up."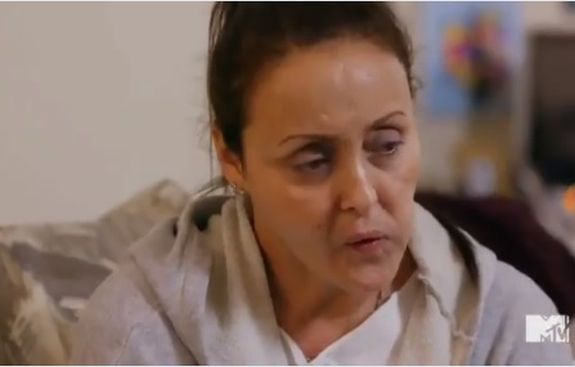 Kail also addressed the part of the episode in which the cast took part in a scream therapy exercise, during which Briana took a shot at Ashley by calling her fake.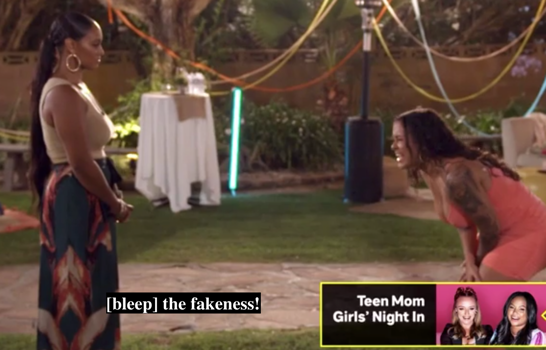 Briana's "f**k the fakeness" comment eventually led to actual screaming, with Jade jumping in to both defend Briana and express her own issues with Ashley.
On her podcast, Kail criticized Briana and Jade's "beef" with their co-star, suggesting the two only bonded with one another over their mutual dislike for Ashley.
"That s**t is so corny … that's weird," Kail said. "I think they did, they ganged up on Ashley and I think had I been there, I think that Briana would've screamed something about me."
As The Ashley previously told you, Kail and Briana have had issues for years, and in June, Kail ended up suing her longtime nemesis after Briana claimed Kail "physically beat" Chris Lopez– the father of Kail's two youngest sons. (That lawsuit is pending.) After hearing Briana accuse Ashley on Tuesday's episode of acting one way online and acting a completely different way in real life, Kail reminded listeners that Briana recently wrote on Instagram about how much she has matured…only to send Kail a treadmill days later in what was perceived as a "body shaming" dig.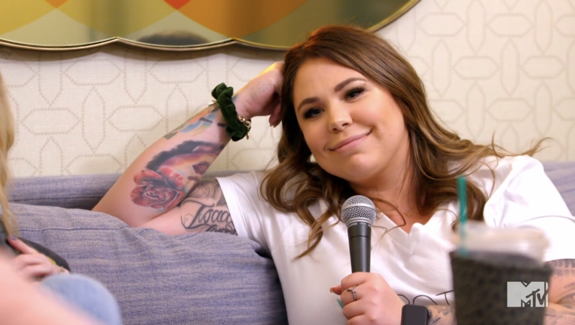 "That's the same person who after this whole thing was filmed– whole lawsuit was going on– sends me a treadmill and then five days later, writes a f**king novel on Instagram talking about growth and change," Kail said. "You sent me a treadmill five days ago, like, you don't get to call Ashley out for something that you're doing yourself."
According to Kail, Jade probably wouldn't have acted the way she did if Briana hadn't been by her side.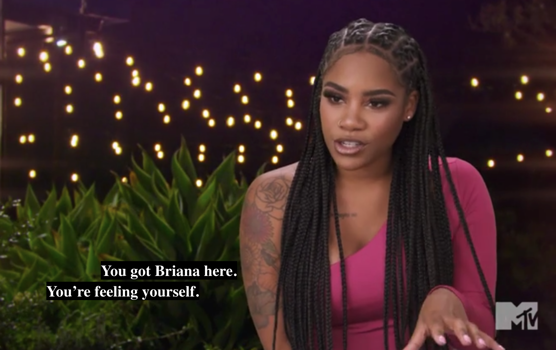 "I don't think Jade needed to step in at that point," Kail said. "It was not her turn, it was not her story, she didn't need to make it about her."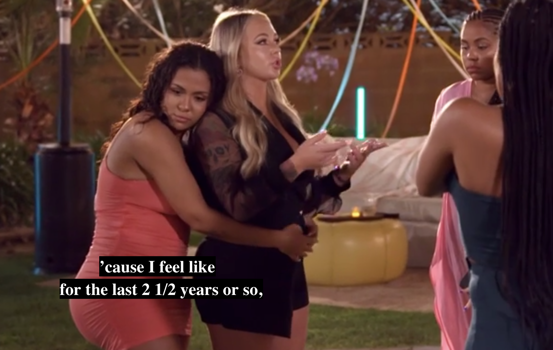 While it wasn't showed on the premiere, Kail also addressed a deleted scene from the show posted by the 'Teen Mom' Instagram page in which Briana discussed her "complicated" relationship with Kail. In the clip, Briana blamed the "complicated" dynamic on their ongoing lawsuit and the fact that Kail was allegedly intimated by her joining the cast of 'Teen Mom 2.' (She then randomly admitted that Kail may have beef with her because, you know, Briana dated and humped Kail's ex-husband Javi Marroquin…)
Kail said she had "no issues" with Briana joining the show and Briana claiming otherwise "is a complete lie" and "complete bulls**t."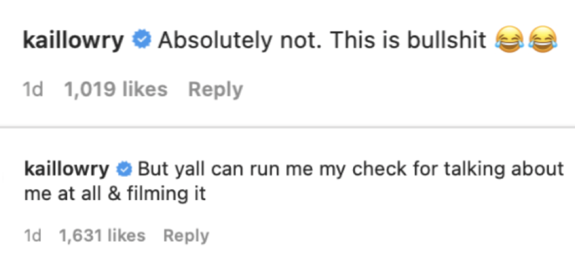 "I didn't care that she was coming to 'Teen Mom 2,'" she said. "Intimidated by who? I'm not intimidated by anyone."
Finally, Kail addressed a comment made by Teen Mom OG stars Cheyenne Floyd and Maci Bookout during the episode that the vacation spin-off was their idea. While she agreed the two may have proposed a similar idea, Kail maintains she and her co-host Lindsie Chrisley had been talking about a reunion-style show since 2018, and her 'Teen Mom 2' co-star Leah Messer was also involved in the conversation at one point.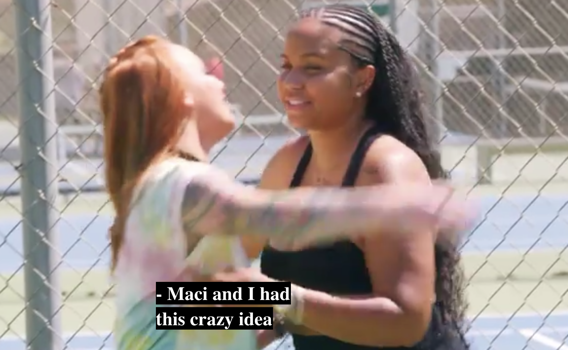 "I think it's very possible that [Maci and Cheyenne] had a similar idea to ours," she said. "Leah and I actually had a meeting with producers for this back in early 2021."
According to Kail, the idea was also discussed back in 2018 when Ashley joined her and Lindsie for an episode of 'Coffee Convos.'
"That's how long Lindsie and I have been saying this," she said. " … I don't know if it was a case of 'Kail is not here and so we have to explain how this came about,' or maybe they did in fact have a similar idea."
Not all of Kail's comments about Tuesday's premiere were negative, though.
"I do want to say now, everyone, in my opinion, looks fabulous," she said. "Like, all of their hair and makeup is on point, like, everyone's outfits look so good. So I will say that is very different than what we see on 'Teen Mom 2.' Not saying that nobody looks great, it's just very different.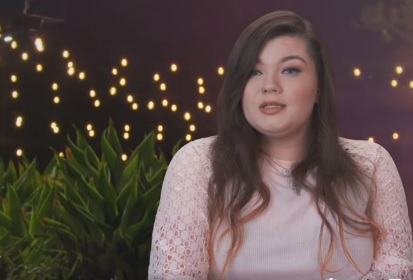 "Like, this is a different side of the 'Teen Mom OG' and 'Teen Mom 2' cast because we don't get to see everybody in full hair and makeup on a regular 'Teen Mom OG' or 'Teen Mom 2' season, it's more 'day in the life of' and so it was kind of nice to see everyone dressed up and, I don't know, I thought that was cute."
UPDATE! Briana responded–then deleted— a response to Kail's words. Click here to read what she said!
RELATED STORY: A Look At the Ratings: How 'Teen Mom Family Reunion' & 'Teen Mom: Girls' Night In' Did For Their Premiere Episodes
(Photos: MTV; Instagram)