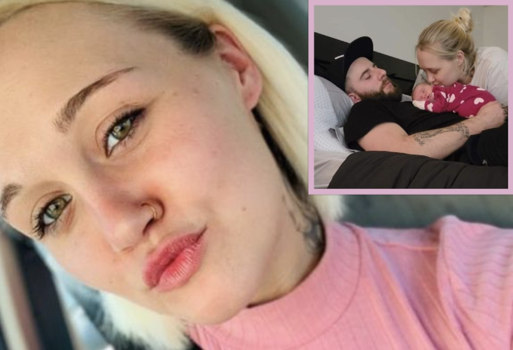 Former 16 and Pregnant star Jordan Cashmyer passed away last month from a drug overdose, despite having gotten sober one year earlier. Jordan's death came just months after her fiancé, Michael Schaffer, also passed away from a drug overdose. According to Jordan's mother, losing Michael "triggered" her daughter's relapse and subsequent overdose.
Jordan's biological mother, Kari Burchill, revealed to The Sun that their family is "heartbroken" over Jordan's death; however, she wants people to know that until Michael's death, Jordan had maintained her sobriety.
"Michael dying was the trigger," she claims. "But she did do it. She stayed clean. No one will take that from her."
Shortly after Jordan's death, her father, Dennis Cashmyer, confirmed that addiction had led to Jordan's passing. Her official cause of death has since been revealed as fentanyl, despropionyl fentanyl and cocaine intoxication. She was reportedly found in her Westminster, Maryland, apartment with what "appeared to be a needle puncture" on her arm, though track marks were not observed, nor had she been drinking alcohol before her death, The Sun reports.
A Maryland coroner's office revealed the cause of Michael's September 9 death as heroin, cocaine and fentanyl intoxication.
Jordan and Michael shared one child together, daughter Lyla Nalani, whom they welcomed last year. The baby was only six months old when Jordan died, leaving her an orphan.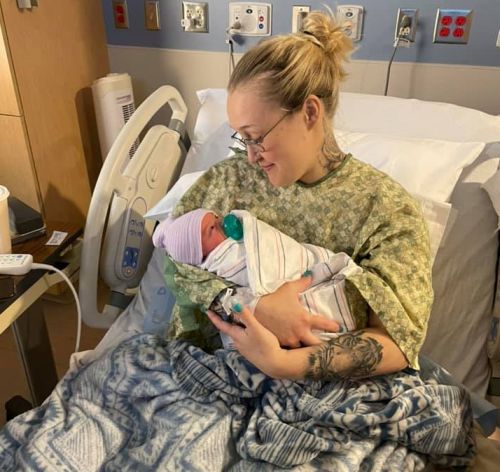 (Jordan, who appeared on "16 and Pregnant" in 2015, was also a mom to daughter Genevieve, whom she welcomed on the show with then-boyfriend Derek Taylor.)
With both of Lyla's parents now deceased, Dennis and Jordan's stepmother, Jessica Cashmyer, have filed for guardianship of the infant.
In the wake of his daughter's death, Dennis also organized a GoFundMe to raise money to cover Jordan's final expenses and to start a fund for Lyla's future. In the fundraiser description, Dennis addressed his daughter's (and Michael's) struggles with addiction, noting "addiction plagues many families, and our family was not immune to it."
"We did not foresee starting back over, and all the comes along with that," he went on to write. "Lyla has been our family's greatest joy and addition; she has been our saving grace during this difficult time."
Currently, more than $10,000 has been raised for the family through the GoFundMe.
RELATED STORY: Father of Late "16 and Pregnant" Star Jordan Cashmyer Reveals Her Cause of Death; Announces Fundraiser for Jordan's Six-Month-Old Daughter
(Photos: Instagram)