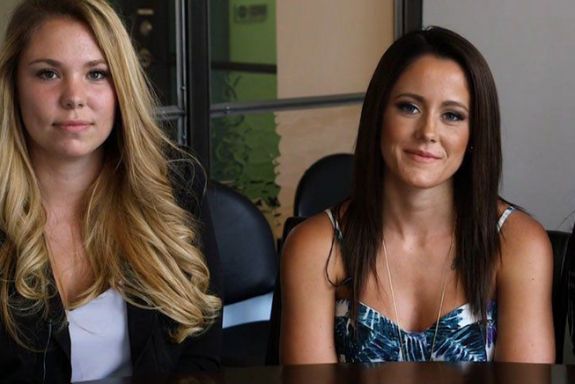 Kail Lowry says she tried to extend the olive branch to her longtime nemesis (and former Teen Mom 2 co-star) Jenelle Evans, but it appears Kail's peace gathering offering was once again shot down.
As 'Teen Mom 2' know, Kail and Jenelle have battled online for years, both before and after Jenelle was fired from the show in 2019. Kail's previous attempt to end the feud went up in flames— literally— when, in 2018, Jenelle burned hair products that Kail had sent to her when she started her Pothead hair care line.
Anyway, in a new video, Kail revealed that she once again tried to make nice with Jenelle but was again shot down. Kail stated that she invited Jenelle to be a guest on her podcast.
"Jenelle denied the request to come on the podcast," Kail told her Coffee Convos co-host Lindsie Chrisley in a video posted on TikTok. "[My rep] Alexa just told me."
The Ashley hears that Kail's rep actually reached out to Jenelle to appear on Kail's solo podcast, Barely Famous, and not Coffee Convos.
Barely Famous— which is Kail's newest podcast— states on its website that it strives to bring "the most real, raw, and uncomfortable conversations with guests you'd never expect! With exes, friends, celebrities, TikTokers, and everyone in between… No topic is off limits."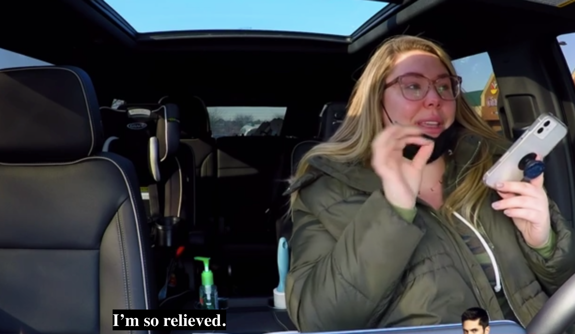 This is not the first time Kail has asked Jenelle to appear on one of her podcasts. In 2019, Kail invited Jenelle to be on Coffee Convos. At the time, Jenelle was living apart from her husband David Eason. The Ashley broke the news that MTV was considering filming the podcast interview for 'Teen Mom 2.' Jenelle initially agreed to go on Kail's podcast—provided that Kail was willing to apologize for mistreating her in the past.
"Jenelle only agreed once MTV got involved and wanted to film it," The Ashley's source said at the time. "Kail told crew members that Jenelle's manager told her she'd have to apologize to Jenelle off-air, though, before Jenelle would come on [the podcast], and Kail refused."
Jenelle then changed her mind and declined to go on the podcast. She spoke about that experience a few years later.
"I feel like Kail uses who she wants to to gain popularity, and I wasn't up for that," Jenelle said in a YouTube video posted June 2021, explaining why she turned down that request.
"This podcast wasn't about Kail wanted to reconcile with me. It was really about ratings," Jenelle explained. "I feel like, in the past, Kail has always used me…It's always been using people with her and I don't know if she'll ever change."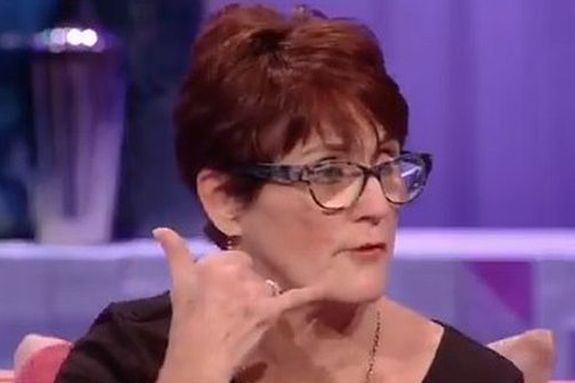 Jenelle has yet to reveal why she turned down Kail's latest request to appear on her podcast.
Speaking of podcasts, Jenelle attempted to get into the podcasting world herself last year. In April 2021, she announced that she would be launching The Jenelle Evans Podcast. To date, though, she has only put out three episodes, one of which featured David as the "special" guest. (That 44-minute-long auditory nightmare basically consisted of David singing and doing racist impressions and Jenelle burping and struggling to think of things to say. You can read a recap of that dumpster fire here.)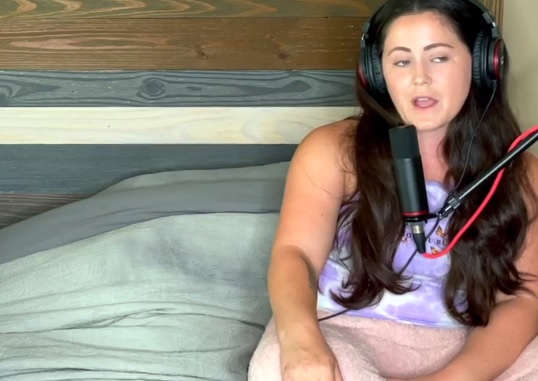 RELATED STORY: Kail Lowry Says It's "Cringey" That She Was Allowed to Sign An MTV Contract As A Teen; Talks About How Excited She Was To Get Small Payment for "16 and Pregnant"
(Photos: MTV)