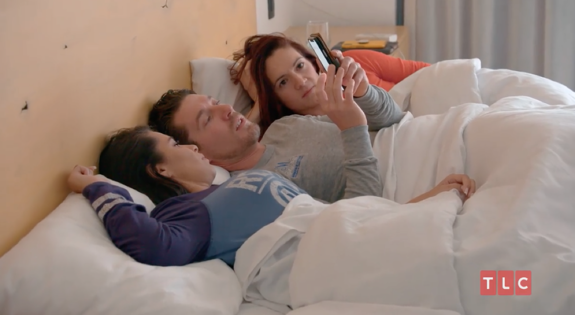 Seeking Sister Wife returns June 4 with five families–- and some familiar faces–- searching for an individual to add to their polygamous marriage.
Among those returning for Season 4 of the TLC series are Dannielle and Garrick Merrifield, who are still waiting for sister wife Roberta to join them in Colorado, Starcasm reports.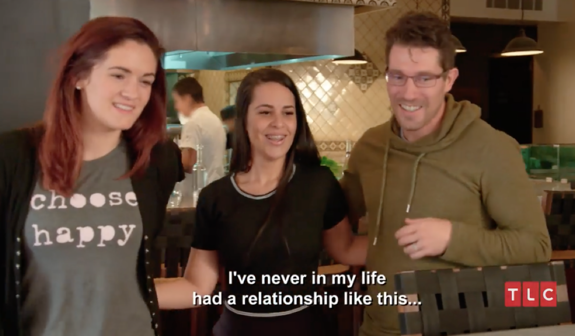 Along with the Merrifield throuple, Tosha and Sidian Jones will also be making their return to the series. Unlike the Merrifields, Tosha and Sidian are still searching for a second wife, which they may have found in Arielle– a 28-year-old potential Filipino sister wife they have been long-distance dating.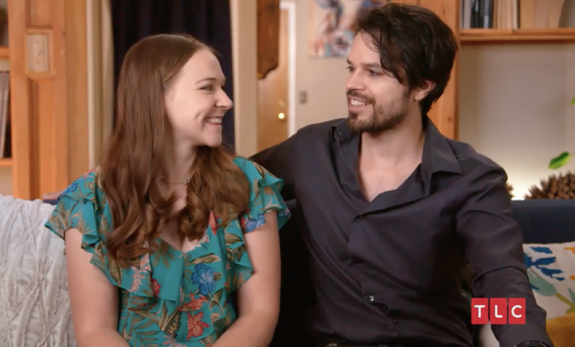 According to Starcasm, three new families will be added to the series this season, including couple Steve and Brenda Foley, who are taking the polygamist plunge again, this time with a much younger potential sister wife.
Nick, April and Jennifer Davis are another polygamous family that will make their debut this season, adding an interesting twist to an already unique relationship. While April and Jennifer consider themselves to both be Nick's wives, they are actually legally married to each other. The women have taken Nick's last name in order to solidify their family unit, which they are hoping to expand by courting a potential third sister wife.
Also joining the show this season are Marcus, Taryn and India Epps, who are working through some growing pains while also searching for another wife to join their family.
One of the families not continuing their sister wife search on the TLC series is the Winder family, who confirmed they "weren't picked back up" by the show, which means Colton and his wives Sophie and Tami won't be featured on Season 4. In an Instagram post, they explained why, insinuating that they don't bring enough drama to the show.
"As some of you have seen, we won't back for Season 4 of 'Seeking Sister Wife,'" the family said in a statement. "It makes sense to us why we weren't picked back up, as we've seen the show is taking a different path.
"We wish the other families well, and we're grateful to TLC for the opportunity we had to tell our story, and we'll continue to tell our story on our social media, faithfully, and honestly."
Jarod and Vanessa Clark will not be returning for Season 4 either; however, Jarod said the Clark family plans to continue sharing updates with fans.
" … Setting up to release footage on our own so people can continue to be truly informed of the lifestyle, receive information, motivation, and most importantly to show that love is better than drama," he told a fan on Instagram.

As to why the Clarks aren't returning to the TLC series, Jarod said "we will be dropping information on that situation soon."
'Seeking Sister Wife' fans won't see Ashley and Dimitri Snowden on the upcoming season either. The controversial couple reportedly split last summer, with Ashley confirming on social media that she was "single and grateful for life." The Snowdens' split came just months after both Ashley and Dimitri were hit with abuse allegations from sister wife and Season 3 co-star Christeline Petersen, as well as another former sister wife.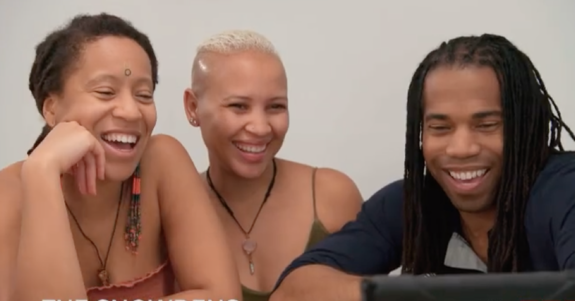 Season 4 of 'Seeking Sister Wife' premieres Monday, June 6 on TLC.
RELATED STORY: 'Seeking Sister Wife' Star Ashley Snowden– Longtime Partner of Dimitri Snowden– Reveals She's Left Dimitri: "Single and Grateful for Life"
(Photos: TLC; Instagram)