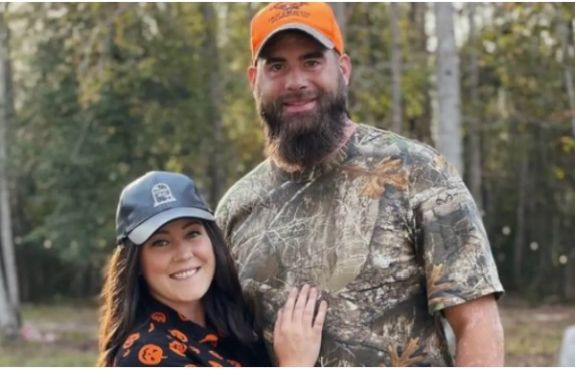 Jenelle Evans insists that, despite what people may think, her life— and her husband— are great.
In a series of recent comments left on one of her TikTok posts, Jenelle disputed her followers' claims that her husband David Eason has ruined her life, as well as most of the good opportunities and gigs that she's had since meeting David. (As Teen Mom 2 fans know, David played a large part in getting Jenelle fired from her longtime gig on the show.)
David's online outspokenness about his negative views on transgender and gay people was the reason that he was let go from the show himself in 2018. In more-recent weeks, David has been spouting more homophobic and transphobic content, causing Jenelle to get a lot of hate for continuing to support him, despite all of the things in her life he's managed to torpedo.
(Jenelle has been let go from countless brand deals over the years due to her haters contacting the companies and informing them of David's hate-spewing, dog-killing ways. Two of the most-recent deals Jenelle lost out on partly due to David and his actions include her Girl S**t podcast and a line of workout wear.)
However, the fired 'Teen Mom 2' star insists that her life with David is great, and that he did not ruin her life. While she recently unfollowed David on social media, she has not stated whether or not she actually agrees with his anti-LGBTQ views.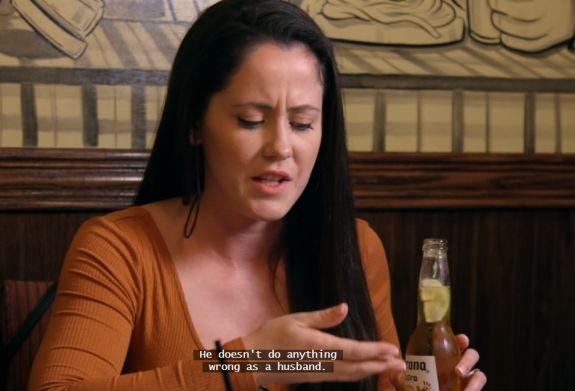 In a series of comments left on her recent TikTok posts, Jenelle also stated that she feels getting fired from MTV was "a blessing in disguise." (While Jenelle makes it seem like she was the one to quit the show, that is not how it went down. You can read all about what happened behind-the-scenes of Jenelle being fired from 'Teen Mom 2' here.)
When someone wrote to Jenelle that David is "ruining any good coming your way," Jenelle denied the claims, stating that she still manages to get work, despite David's actions.
"He's not ruining anything. I still have brand deals. I still pay my bills regardless because it's not me saying these things…Y'all just assume I don't get work when in reality I have doing just fine," she said, later addressing David's recent posts.
"He's just passionate about his opinions."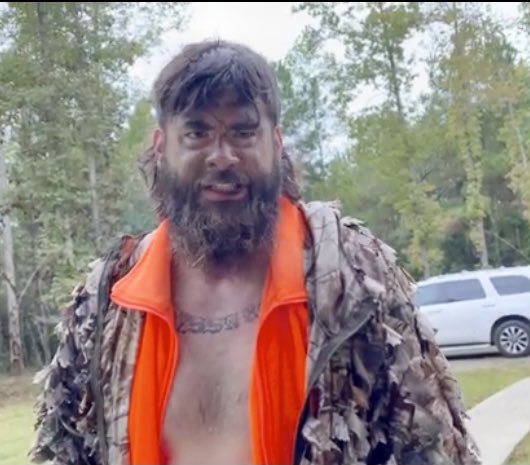 Jenelle argued that she does not "enable" David's behaviors, especially now because she has him blocked on social media.
"Maybe my spouse and I don't have the same views or opinions but that's OK. We are two different people. I can agree to disagree and still be happy…" she wrote.
In another comment she added, "Idk why every single TikTok I post 'has to do with my spouse.' I am doing just fine and he hasn't 'destroyed' my life at all. I am actually HAPPY."
Some of Jenelle's followers argued that, had she not stayed with David, Jenelle would still have a job on MTV, be able to build her brand outside the show, live in a house that wasn't sinking and have so much more than she has now.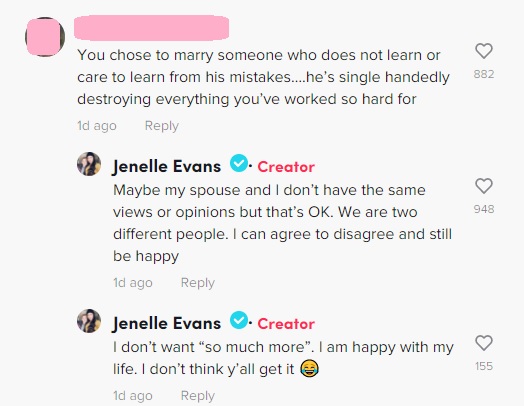 "You chose to marry someone who does not learn or care to learn from his mistakes….he's single handedly destroying everything you've worked so hard for," one person commented.
Jenelle replied that she is not interested in having a different [non-swamp] life without David.
"I don't want 'so much more.' I am happy with my life. I don't think y'all get it," she wrote.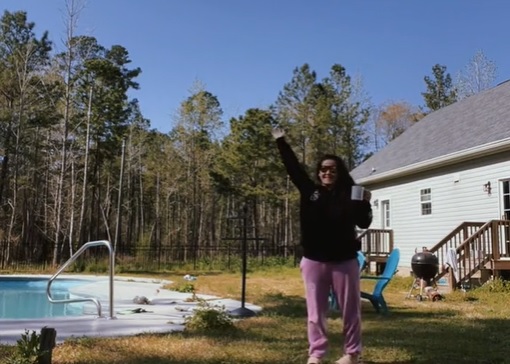 "I own my house, I hardly have bills because everything's paid in cash from my past, I make money off MY CONTENT, my kids are happy. And?" she added.
She also insisted that she's happy she is no longer on 'Teen Mom 2.'
"Being let go from MTV was truly a BLESSING in disguise," Jenelle wrote. I told them to let me out of my contract for years. It was best for my mental health."
She even commended David from saving her from MTV and everything that goes with it.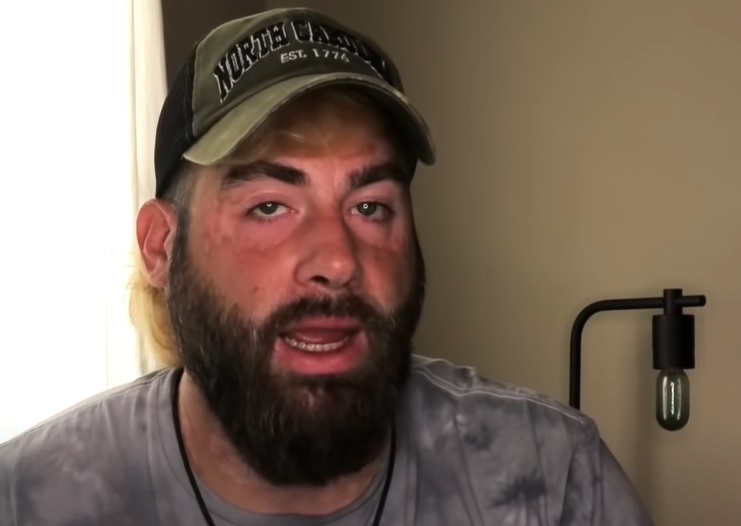 "The way I was walked over time and time again over the years and then I met my partner and he DID NOT allow them to do that," she wrote.
Jenelle recently began writing "Diary Blogs" on her website. In a recent post, she does wonder what her life could be like if she was on her own. She also admits that she's aware her life could "be way more bigger than it is."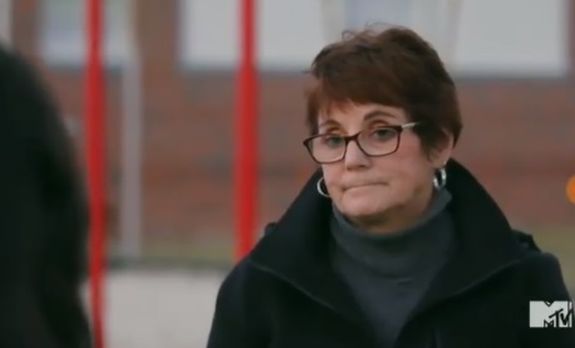 "I am very grateful for the way my life has turned out and all the lessons I have learned within my life, but sometimes life puts me into a corner and I don't wanna talk to anyone… I feel like my life can be way more bigger than it already is but when people continuously knock me down I lose all confidence in myself," Jenelle wrote.
RELATED STORY: Jenelle Evans' Husband David Eason Announces T-Shirt Line for "Straight/Heterosexual Community"; Jenelle Unfollows Him After He Posts Homophobic & Transphobic Content on Social Media