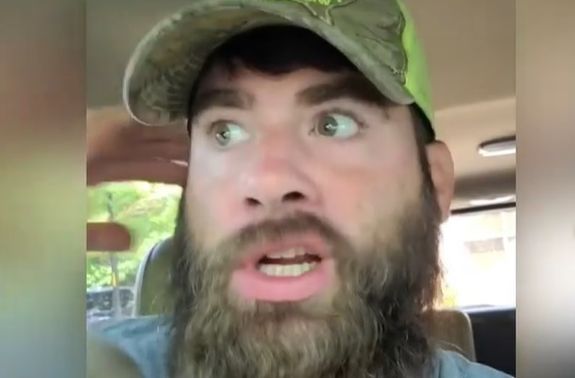 David Eason, husband of fired Teen Mom 2 star Jenelle Evans, is back to posting offensive content on social media. This week, Mr. Jenelle Evans shared a plethora of homophobic and transphobic content on multiple social media platforms.
Over the years, Jenelle has disputed claims that David is homophobic; however, the former reality TV star has remained relatively silent after her hubby's latest dose of hateful postings, which include David mocking and purposely misgendering a transgender woman, and promoting a line of hateful merchandise David claims he will soon be selling. Jenelle did, however, recently unfollow him on Instagram and TikTok.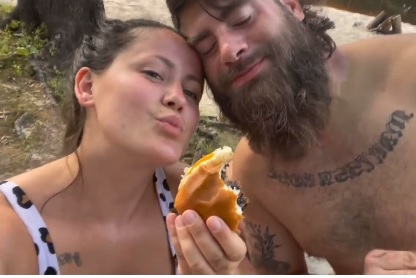 In what we hope was his (twisted) idea of a joke, David told followers this week on Instagram that he was launching a new merchandise line that will include a shirt featuring his take on the Chick-fil-A logo, accompanied with the words "SUPER STRAIGHT."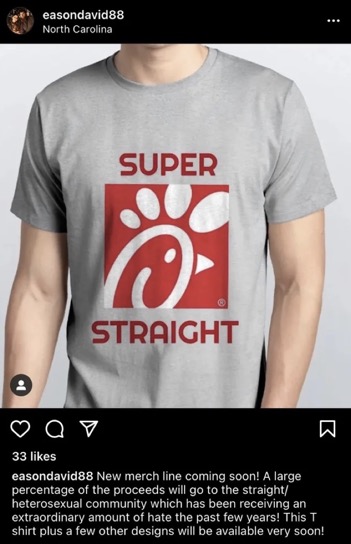 "New merch line coming soon! A large percentage of the proceeds will go to the straight/heterosexual community which has been receiving an extraordinary amount of hate the past few years!" David wrote. "This T shirt plus a few other designs will be available very soon!"
In response to the post, a follower asked The Land Dweller, "What if any of your kids end up coming out to you? Just curious how you would handle that?"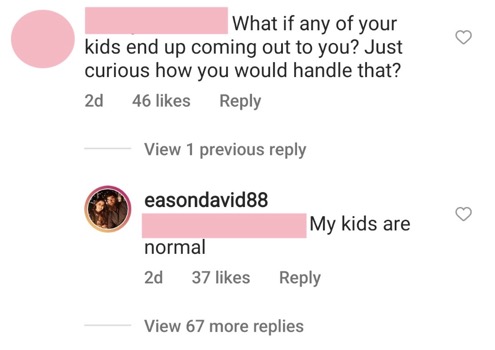 "My kids are normal," David replied.
In addition to his offensive merch (and subsequent merch-related comments), David has been keeping himself busy lately by insulting a transgender woman named Olivia Aronson on TikTok.
The woman being subjected to David's hillbilly hate speech happens to be a friend of Gabbie Eagan. As you may remember, Gabbie was one of the people involved in the failed Girl S**t podcast that Jenelle was fired from nearly a year ago. Gabbie and Jenelle initially got along, with Gabbie even making a trip to Jenelle's home on The Land.
However, the friendship was short-lived, and the two have occasionally traded jabs on social media in recent months.
David mocking Olivia and another member of the LGBTQ community who is friends with Gabbie has brought the feud to a new level recently. After David mocked Gabbie's friend in a now-deleted TikTok video, Gabbie and Olivia fired back at him.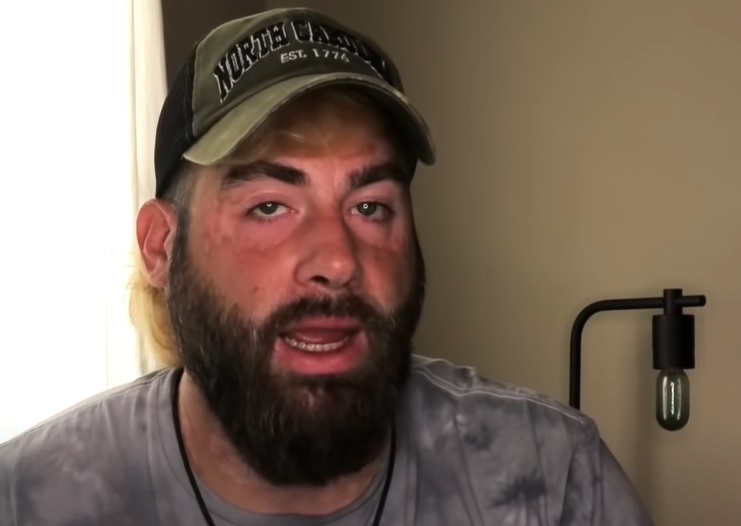 In response to Gabbie and Olivia appearing in a TikTok together with the transgender pride flag and stating, "F**k you, David Eason," David has gone on to engage in some back and forth with the two, The Sun reports. For his part, David has not only mocked Olivia in multiple videos, but also misgendered her, once even referring to her as a "man dressed like a woman."
"Sorry my voice is so deep today I forgot to take my hormone treatment," David captioned a video in which he mocked Olivia's voice.
"The joke is YOU sir," he captioned another. "If you can live your life as a joke you should be able to take a joke, especially when you take it up the arse! Keep acting like I'm just 'attacking you for no reason' motherf**ker YOU KEEP POSTING VIDEOS talking s**t then deleting it! F**k you."
David's TikTok videos about Olivia have been deleted, although it's unknown if David deleted them or TikTok removed them.
Some of his comments and posts (as well as some from Jenelle) are mentioned on Olivia's page.
In other Instagram posts that are still on David's Instagram account, he shows more T-shirt designs, and claims that straight, white men are "oppressed." He also states that Gabbie and her friends have been hating on straight people.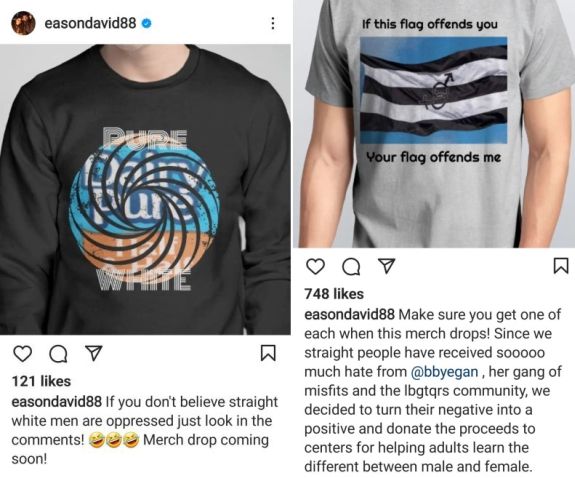 When several of David's were posted to the @TeenMomShadeRoom Instagram account, fans commented that they believe that David's antics are a big reason Jenelle has had trouble finding work in recent years.
"Jenelle wonders why no one will do business with her," one person wrote in the comment section.
"Dude if this guy was my husband I would be so embarrassed," another person wrote.
Even Shen Williams— mother of 'Teen Mom 2' dad Bar Smith— offered her opinion on the situation.
"There no way I would stay married to a man like this," she wrote. "I'm afraid for the kids he is raising. She is just as bad for staying and allowing her kids to be shown such monstrous behavior, he is dangerous and unstable."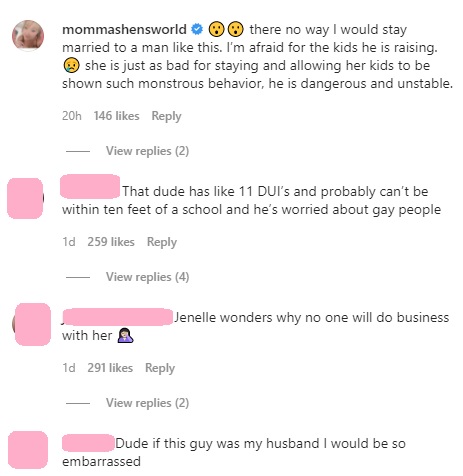 David's latest social media activity should come as no surprise to anyone who has followed his antics over the years. Back in February 2018, David fired off a homophobic and transphobic rant on Twitter, in which he compared gay and transgender people to flea-covered dogs (among other things).
David's Twitter rant resulted in him getting fired from 'Teen Mom 2′,– something he denied at the time– and when asked about his comments the following month, he said he didn't owe the LGBTQ an apology, as he doesn't deal with anyone from that community.
"I mean, I don't even know what [LGBTQ] means!" David said at the time. "For gay people or whatever, if that's what that means, yeah, I'm sorry. But see, I don't even know. I don't study that.
"It's not in my life, it's not in my family's life to have to worry about something like that," David added. "If it becomes a problem, then we would focus on it then."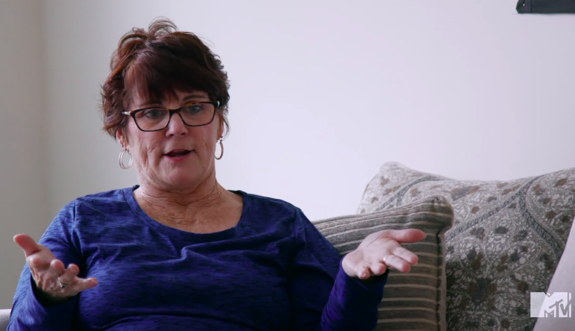 It seems that Jenelle may be trying to distance herself from David's latest antics. The fired 'Teen Mom 2' star is currently not following her husband on TikTok or Instagram.
Currently, Jenelle is no longer following David on TikTok or Instagram. She has also turned off the comments of recent TikTok posts, and claims that she is taking a break from the app, due to all of the "bullying" she's been getting lately.
RELATED STORY: Feud Continues: Kail Lowry Reveals That Her Former 'Teen Mom 2' Co-Star Jenelle Evans Refused to Go On Her Podcast
(Photos: Instagram; TikTok; MTV)