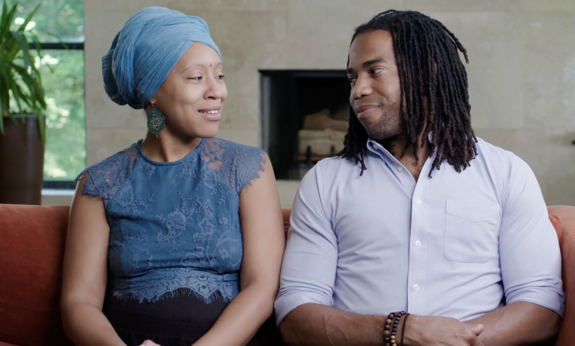 Another woman has reportedly fled the Snowden family of Seeking Sister Wife; however, this time it's not a sister wife, but rather family matriarch Ashley Snowden, longtime partner of Dimitri Snowden.
Ashley announced on social media Wednesday that she is now a single woman.
Ashley's split from Dimitri comes just months after two different women who had been in relationships with the couple accused both Dimitri and Ashley of abuse.
"My truth, because misinformation is harmful: I'm single and grateful for life," Ashley— who shares three children with Dimitri— wrote on Instagram.
She seemed to be hinting that she had experienced trauma. In her caption, Ashley shared some tips to "make this world a kinder place for everyone, especially people who are experiencing trauma." Those tips included refraining from asking people personal questions and approaching people privately if you are genuinely concerned for their wellbeing. She also encouraged people to normalize "pausing" and allowing others to "share personal things if THEY choose."
Ashley also addressed nay-sayers who will argue that Ashley put herself on TV, so she has no right to privacy.
" … To the 'you're a celebrity so you signed up for this' crowd: that's an outdated excuse to harass & insult people you don't know," she wrote. "Cyber bullying is harmful. It also lets me know that you, too, may be hurting, and I have compassion for that even if it's not reciprocal. We are all human, trying to figure life out. I'm no different. I condemn the slander against me as malicious, and I don't support the slandering of others, ever."
Ashley— who has been with Dimitri for over 10 years but never legally married him— also appears to have wiped all photos of Dimitri from her Instagram, while Dimitri deleted all of his posts. His profile photo now features only his and Ashley's kids.
View this post on Instagram
Less than three months ago, Dimitri's legal wife Christeline Petersen, who appeared on 'Seeking Sister Wife' with the Snowdens, accused Dimitri and Ashley of domestic violence. Christeline filed for a restraining order against the pair, though a judge ultimately denied the orders, claiming Christeline did not provide enough proof.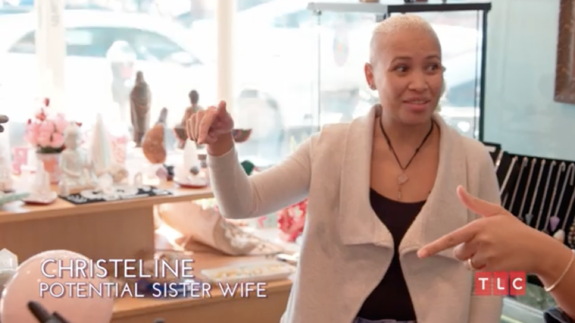 In May, Dimitri filed for divorce from Christeline as he and Ashley faced more abuse allegations from Ariadne Joseph – another former sister wife.
Ariadne, who was previously in a relationship with the Snowdens, revealed to John Yates in an interview that, like Christeline, she was also allegedly abused by the couple. However, despite reaching out to TLC to express her concerns during the first season of 'Seeking Sister Wife,' Ariadne claims the network ignored her requests for them to yank the Snowdens off the show. (You can read more about Ariadne's claims here.)
RELATED STORY: 'Seeking Sister Wife' Star Christeline Petersen Comes out of Hiding to Update Fans on Her Life Since Accusing Husband Dimitri Snowden & Sister Wife Ashley of Abuse
(Photos: TLC; Instagram)