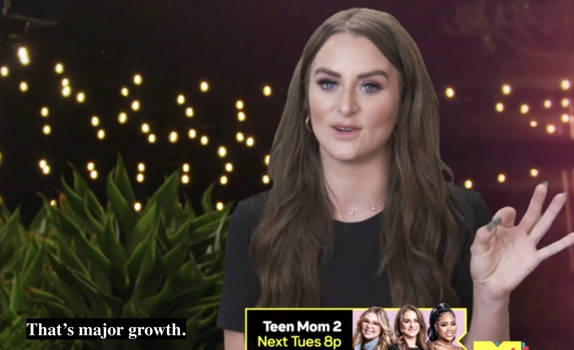 Leah Messer is standing in her power and telling her Teen Mom 2 co-stars to get it together!
After a preview clip of Tuesday's Season 11 Reunion was posted— showing Leah talking about her now-strained relationship with co-star Kail Lowry, as well as why Kail didn't want to appear on the Reunion alongside Briana DeJesus and Jade Cline— Leah posted and quickly deleted a statement on Instagram about the situation. Later, though, Leah posted a more-extensive statement, providing the real reason she and Kail are no longer friends. The statement also called out the other girls in the cast for being disrespectful bullies and "mean girls" who have constantly dragged her into their drama.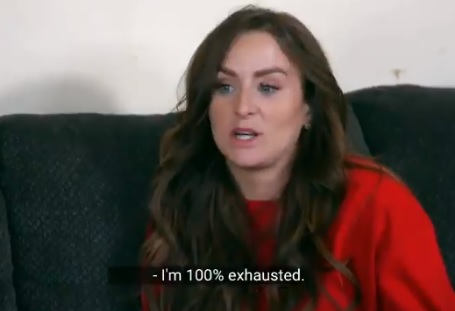 After telling her co-stars that they are free to call or text her privately if they want to discuss her statement in detail, Leah wrote that she is "very disturbed by the clip I saw of the Reunion."
"Never did I imagine a show that was intended to inspire young women would turn into other women disrespecting, bullying/shaming and devaluing each other," Leah wrote, adding that she is only on the show for the money and has no interest in being part of the Kail/Briana drama circus, or any other conflicts within the cast.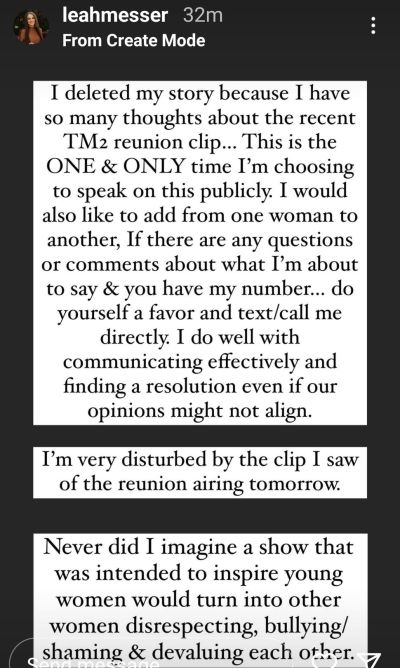 "My job at the 'TM2' Reunion or when I'm shooting for MTV/'Teen Mom 2'/[Teen Mom Family Reunion] is to show up, complete my segments/scenes to collect my money and get back home to my children," she wrote. "THAT IS exactly what I will continue to do."
She then addressed fans' comments that Leah "followed" Ashley Jones off stage because she was afraid of Kail's reaction. (Kail chose not to attend the Reunion and instead was beamed in via Zoom for her segments.)
"I'm not being 'controlled' by anyone else or following anyone else's lead," Leah wrote. "Questions that I am asked during my segments I will always keep it 100 and answer them honestly. I will not tolerate disrespect on stage or 'mean girl' behavior, especially when someone being discussed is not present to defend themselves."
She then confirmed that she and Kail have a "rocky" friendship. (Briana has previously stated that Leah and Kail are no longer friends because Kail got mad at Leah for being friendly with Briana. The blow-up reportedly happened after Leah "liked" one of Briana's Instagram posts about self-growth.)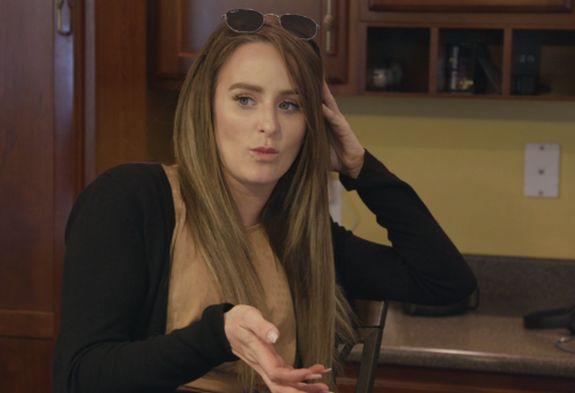 "To clear it up from my point of view, I went to 'TMFR' with the support of everyone around me," Leah wrote. "After the two weeks of filming and learning a lot about other casts through therapeutic activities and a life coach, I believed we all left on the same page. An unfortunate situation occurred a few weeks after being home when I 'liked' an Instagram post of Briana's–referencing self-growth."
Leah then clarified the reason Kail got upset with her for that.
"I was unaware at the time that a fat-shaming situation had occurred between Briana and Kail. It should be known that I don't and will never support fat shaming or bullying in any way, shape or form," Leah wrote. "This caused tension and hurt feelings that I hope can one day be resolved."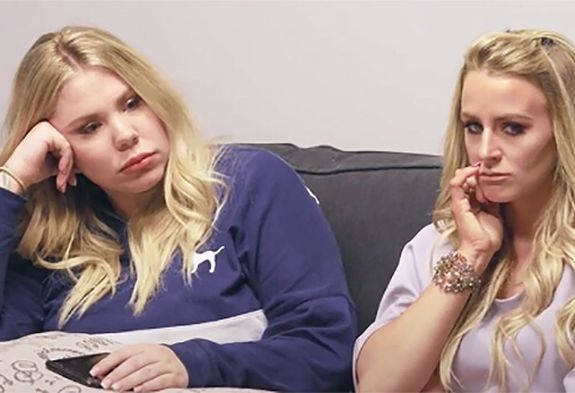 Finally, Leah scolded her co-stars for treating other women poorly, and told them that she's over their constant drama.
"I have three daughters at home where female empowerment is something we believe in, even when you may not see eye-to-eye with another woman," she wrote. "…I will always empower and support women…
"I'm honestly sick and tired of being brought into this drama, having my kindness taken for weakness or being put in a position to where it seems as though I need to choose someone's side," Leah continued. "…I feel like all of it is taking a twisted turn and it saddens me. I'm going to continue to take care of mine and stay out the way.
"…I also wish everyone of my coworkers the best moving forward."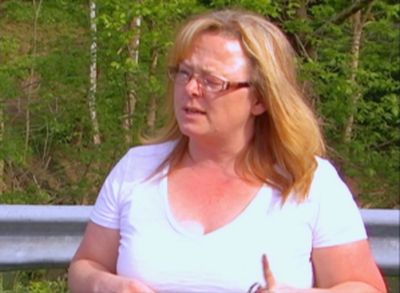 As The Ashley has previously reported, Leah has signed on to be a part of Teen Mom Legacy, the new show that will combine the casts of 'Teen Mom 2' and Teen Mom OG. A second season of 'Teen Mom Family Reunion' has also been ordered, although no cast has been contracted for that as of press time, so it's unknown if Leah will appear on that show again.
RELATED STORY: Cast of 'Teen Mom 2' Argues on Instagram After Clip of Reunion Shows Leah Messer Talking About Kail Lowry; Ashley Jones Walks Off
(Photos: MTV; Instagram)