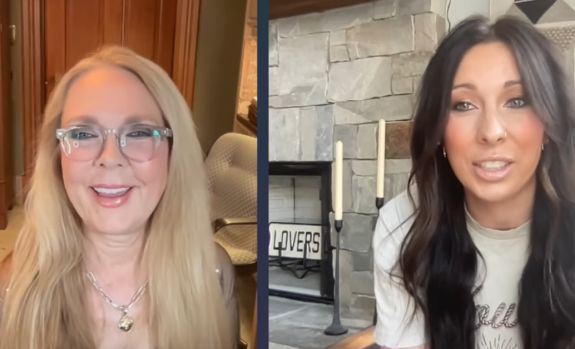 Mackenzie Edwards recently chatted with an old pal– Teen Mom OG grandma Debra "Debz OG" Danielsen— on Deb's new RHEB3L – EMPOWER podcast, spilling the tea on shady things she says MTV did to her and husband Ryan Edwards during their time on the show.
As 'Teen Mom OG' fans know, Mackenzie, Ryan and Ryan's parents, Jen and Larry Edwards, were given the boot from the show in March 2021, after Ryan's ex, Maci Bookout, demanded they be cut from the cast. Since then, the Edwards clan has kept a relatively low profile, and Mack's appearance on Debra's podcast marks one of the first interviews Mackenzie has done since leaving the show.
Here, The Ashley breaks down some of the most-interesting parts of Debz and Mackenzie's video chat.
(The Ashley knows that this episode has been out for a few weeks and apologizes for the lateness of this write-up! But hey— better late than…pregnant, right?)
On whether she'd do more TV: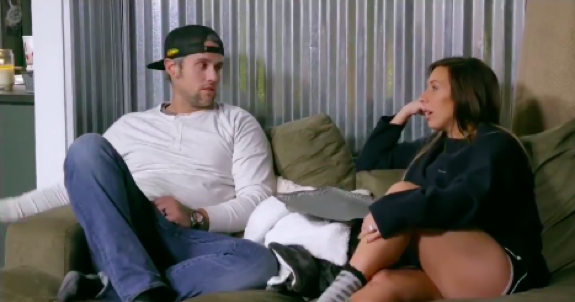 Mackenzie and Ryan haven't appeared on any shows since they were let go from 'Teen Mom OG' and Mack said that fans shouldn't expect to see their mugs on TV any time soon.
"I don't think TV is a place for me or for Ryan anymore," Mackenzie said. "I think that ship has sailed. I'm not quite sure that I really have anything that interesting going on besides just being a mom. And I'm good with that.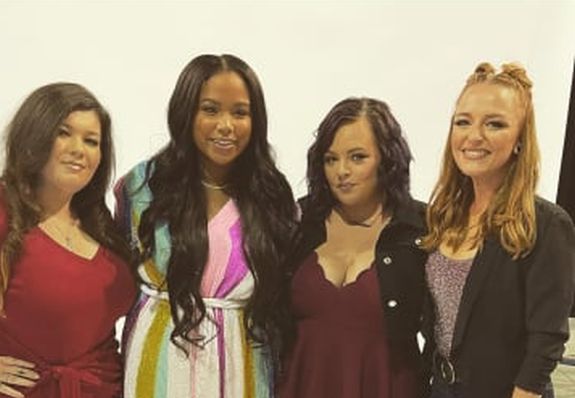 "But I think that because of the show and because of TV, I do now have a platform on social media that I can promote positivity and encouragement and empowerment to other people," Mackenzie said.
In another part of the interview, Mackenzie said that being off of reality TV has been a big relief to her, Ryan and Ryan's parents.
"The show being gone, it's honestly been a weight lifted off of everybody's shoulders," she said. "Everybody just feels like 'Ahh, I can take a deep breath…not having that extra level of public opinion is amazing for everyone…I know, and the people that I meet know, that I'm not this horrible, nasty human being. It's a lot better now than it was."
On why she and Ryan didn't leave the show earlier: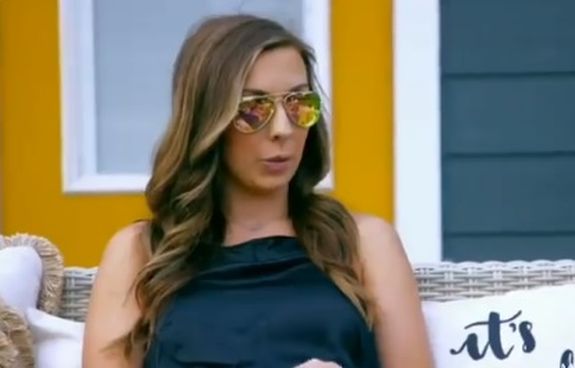 Mackenzie has stated in the past that she felt MTV villainized her and Ryan; however, in her interview with Deb, Mackenzie revealed why they didn't quit 'Teen Mom OG' before they were let go.
"How are you supposed to say, 'I'm done' and bow out and turn the money down? Because it was great money," Mackenzie— who was paid in addition to Ryan's big salary from the show—said. "That's a hard thing to do, especially for your kids. You're giving them opportunities that you really wouldn't be able to do in the first place without it."
She said that she and Ryan had considered leaving the show before they were let go.
"So we said, 'We're going to pray, and we're going to say the same prayer. And if God wants to take it away from us, he's just gonna have to shut the door.' And I promise you— Bible!— the next day we got the phone call [telling us we were off the show]," Mackenzie said. "That's what was meant to be, so I don't think you can be hurt or sad or anything like that when you know that is the plan for you."
On how upset she was with how MTV portrayed her wedding to Ryan: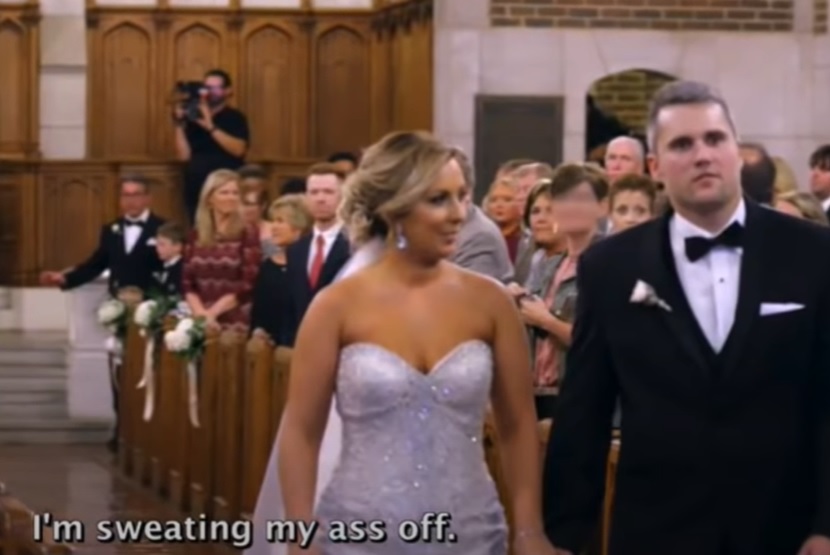 Mackenzie stated that she had been really excited for her wedding, but when it aired on MTV, she was upset to see that it had been edited to look like a mess.
"I was so excited. I had been married before and it was a disaster," Mackenzie said. "…We were kind of getting help and moving forward on a positive track [from Ryan's addiction issues]. I was so happy because I had finally met someone and was engaged and getting married to someone that I loved so much. I felt like I was finally getting my 'happily ever after' almost.
"My parents worked so hard to pay for this wedding. They didn't do the show, so they have regular jobs…and to have it portrayed like it was just kind of a trash event, and that we were mad and fighting. It was off-putting…"
On Ryan refusing to do the 'Bentley needs counseling' storyline & MTV being shady about it: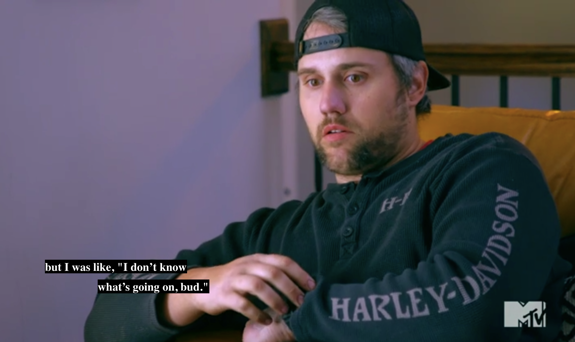 During the Edwards' final season of 'Teen Mom OG' in 2021, one of the main storylines for Maci was trying to get Bentley— the son she shares with Ryan— to go to therapy with his dad. While Maci was slammed by fans who felt she was exploiting Bentley for a storyline, Ryan also caught a lot of flak for not going to therapy with his son.
In her interview with Deb, Mackenzie explained that the real reason Ryan didn't go to therapy with Bentley was because he was very against the counseling sessions being filmed and/or discussed on 'Teen Mom OG.'
"I really wish people could have seen Ryan's heart behind it," Mackenzie said. "It wasn't that he didn't want his child to receive counseling. It wasn't anything like that. It was that we knew that it was already in a contract that was given to us, that this is how this was going to be for this season. This is what they were going to do. [Ryan] just wanted to hold on to that level of privacy. Not saying not get counseling [with Bentley] but not do it on television.
"That's a really private thing to go through…involving MTV is never going to make things better," Mackenzie said, adding that she was also against Bentley discussing his therapy on TV.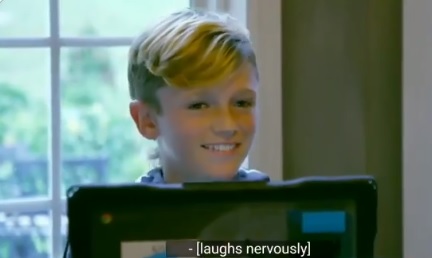 "I just wish, going back, he could have said—and I'm sure he did say it— but they would have shown him saying, 'I'm putting my foot down, not because I don't want to do counseling and not because I don't think it's beneficial, but because it's dramatized. This is for a storyline and that's not right! I'm still a dad and I still care about my son's emotions.
"Ryan went round and round with [Executive Producer] Larry [Musnik] actually, in our garage on the phone saying, 'I'm not going to do this. I'm not signing' because they gave him a new contract. He said, 'I'm not signing this.'"
On the shady way she says MTV tried to get them to disclose their medical/therapy info: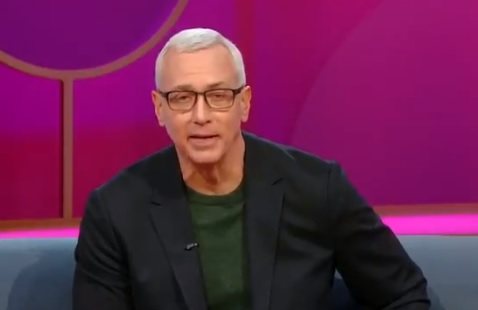 Mackenzie said that she and Ryan fought back against MTV and the show's producers after they sat down and carefully read the new contract that was given to them.
"It was the first time I had ever read through a contract cover to cover. It's like 100 pages of hoopla to read through," Mackenzie said. "I had read through it and there were all of these very oddly placed medical-related questions and releases to sign. I went to [Ryan] and showed him and we both agreed that we're not going to sign this.
"It was like a medical records request…the paper's talking about any doctor visit, any therapy visit, all of that is to be released to MTV for the HIPAA release."
Mackenzie claims that when she and Ryan confronted Producer Larry Musnik with questions about things in the contract, he stated they were misunderstanding it.
"Larry was trying to tell Ryan that's not how it works, but we're reading it on paper," Mackenzie said.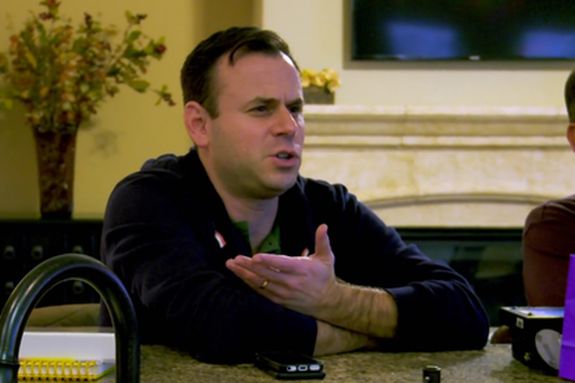 "I am looking right here and it says, 'I give full permission to authorize MTV to receive all of these records…That's not OK. We're not gonna do that.' And they were like, 'We're not going to be able to continue your contract or pay you until you sign this.'
"And [Ryan] was like, 'You need to tell me what is going on?' And they were like, 'No, no, it's just for future reference.' They were playing you like you're stupid. That's a really big deal. When you start using someone's child, that's a very big problem. They should think that's a problem too."
Mackenzie said she is not only protective over her son Hudson (from her previous marriage) and her kids by Ryan— Stella and Jagger— but also Bentley.
"Those are my babies, all four of them, those are our kids together," she said. "That's not happening on my watch."
You can watch the full episode of Deb's podcast below!
RELATED STORY: MTV Confirms 'Teen Mom' Shows Will Be Combined & Changes Working Title to 'Teen Mom: The Next Chapter'
(Photos: YouTube, MTV)