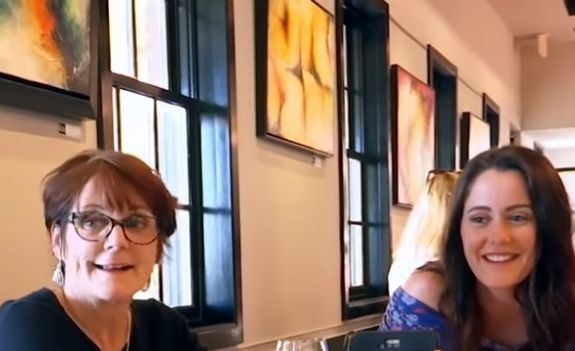 Jenelle Evans is not happy after finding out that her mother, Barbara, warned other Teen Mom girls not to turn out like Jenelle did. The former Teen Mom 2 star seemingly responded to Babs' blabs with a post to Instagram and TikTok on Sunday, writing that her mom— who she had recently been getting along with after a period of estrangement– is "toxic."
In the comment section of her TikTok post, Jenelle stated that there is "a pending case at the moment," hinting that she and her mom may be back in court fighting for custody of Jenelle's almost-13-year-old son, Jace, whom Barbara has had legal custody of since he was a baby.
@jenellelevansAnd i just keep my mouth shut 😞 I have been the happiest ive ever been in my life. It sucks when none of your accomplishments aren't acknowledged.. especially by your own mom 💔
Jenelle posted comments she received from her fans that stated, "Your mom was talking s**t about you" and "Did you see what your mom said about you?", writing in the comment section, "and I just keep my mouth shut. I have been the happiest I've ever been in my life. It sucks when none of your accomplishments aren't acknowledged…especially by your own mom. #ToxicParents."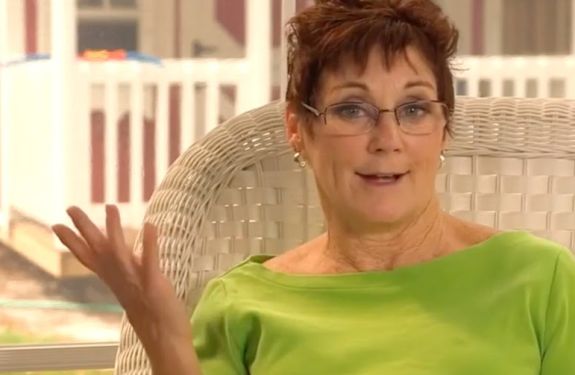 In case you missed the video Jenelle is referring to, The Ashley posted about it earlier this week. While Barbara was in California last weekend filming for Teen Mom: Girls' Night In, she hung out with the cast of Teen Mom: Young & Pregnant. Barbara was giving Kayla Sessler some life advice, telling her not to let the MTV fame take over her life and to avoid spending all of her 'Teen Mom' earnings on her boyfriends— as she says Jenelle has done.
(Kayla happened to be Live on Instagram at the time, and Barbara seemingly was unaware of this.)
" … make sure– listen to me, I'm gonna give you advice– do not get sucked into this fame and do not, no seriously, do not blow your money," Barbara can be heard saying in the background of the video. " …Do not get sucked into fame, because it will ruin your life."
As the recording goes on, Barbara claims "that's what happened to Farrah; she's a f**king mess," before noting the same thing happened to Jenelle, as well.
" …even Jenelle, she spent so much money buying cars, boats, everything for her boyfriends, what are you f**king NUTS? Ya know, taking trips," Barbara says.
Instead of blowing their MTV fortunes on she-sheds, exotic trips and boats for their boooooyfriends and husbands and such, Barbara advised the franchise-newbies to play it smart and think about the long game.
"I like, took my money and invested it," Barbara claims.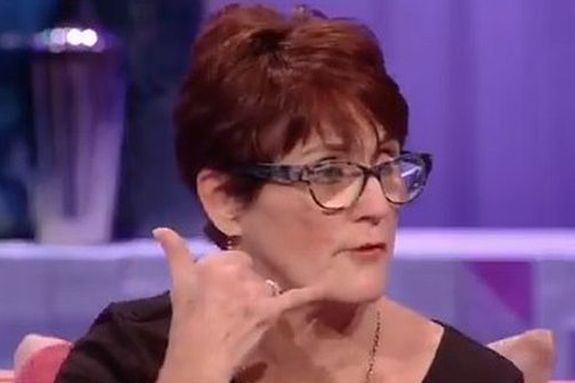 Barbara and Jenelle have had long periods of estrangement over the years. The mother/daughter duo had recently been getting along, though, with Barbara even venturing onto The Land for recent holidays such as Easter.
The temporary truce came after a long estrangement that started in 2021 when Barb and Jenelle were at odds after trying to work out a plan to allow Jenelle's son Jace (whom Babs has legal custody of) to live with Jenelle on The Land. Jace and Babs were not getting along, and Babs agreed to allow the living arrangement…until Jenelle began bragging on social media about getting custody of Jace back. After that, the entire plan fell through and Jenelle and Barbara stopped speaking.
Babs and Jenelle eventually made up, but it appears that truce is now over.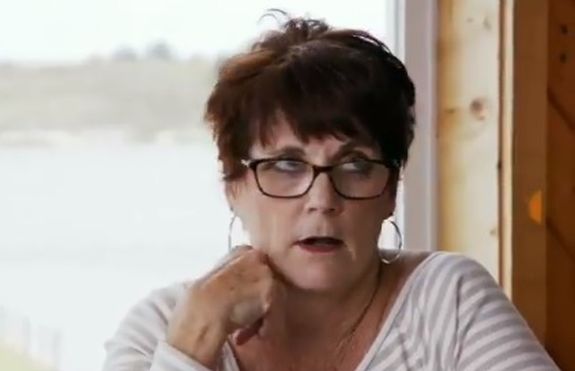 That was the most-recent of many feuds between Barbara and Jenelle. Many of the previous ones were over custody of Jace or Jenelle's husband, David Eason.
RELATED STORY: Barbara Evans & Debra Danielsen Pictured With 'Teen Mom: Young & Pregnant' Girls: Here's What's Going On (Exclusive)
(Photos: MTV; Instagram; YouTube)