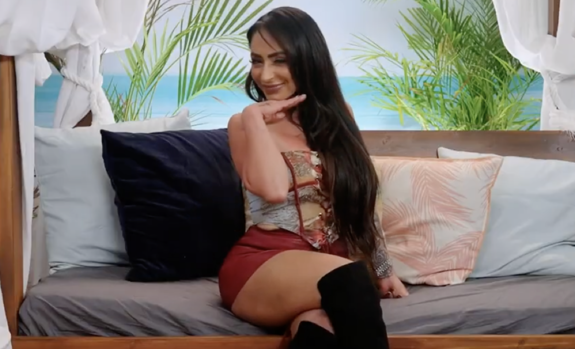 Angelina Pivarnick and husband Chris Larangeira finalized their divorce at the end of May, but the events that led to the couple's split have been playing out on the current season Jersey Shore Family Vacation, and now, All Star Shore, as well.
Chris, who has appeared on 'Jersey Shore Family Vacation' alongside Angelina, filed for divorce January 22. The following month, The Ashley broke the news that Angelina's actions while filming the Paramount+ reality show 'All Star Shore' were the final straw in the couple's marriage. That same month, the identity of the co-star Angelina allegedly "got close to" during filming was revealed to be Luis "Potro" Caballero of Acapulco Shore.
The aftermath of Angelina's 'All Star Shore' antics have been playing out on the current season of 'Jersey Shore Family Vacation,' but a new sneak peek of 'All Star Shore' reveals that Angelina was flirting with more than one of her co-stars during filming.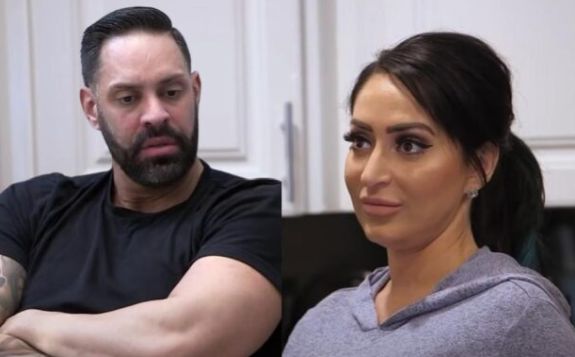 A preview clip of Wednesday's episode shows the entire 'All Star Shore' cast hanging out in the kitchen while a couple housemates handle cooking duties. As Potro whips up his "famous quesadillas," Angelina gives him the stare down and her seal of approval.
"He's so nice," Angelina says to another co-star about Potro. "He's good at cooking and I like that."
Angelina then tells the camera that Potro is "cool as f**k."
"He's a hot f**king guy," she adds. "What am I supposed to say?"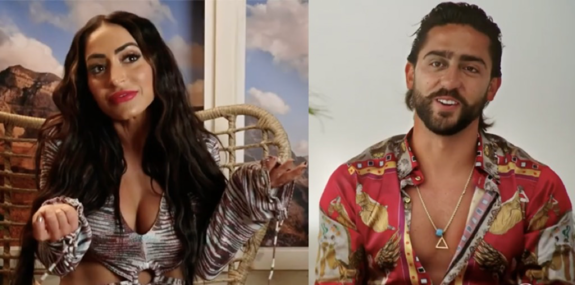 Angelina continues fangirling over her roomie.
"He's so cute," she says. "I can't believe he cooks like this."
As the clip goes on, viewers see Angelina become better aquatinted with a second man who isn't her husband: Joey Essex.
"All right I have to be honest with you, you smell good," Angelina tells Joey before getting a little handsy with The Only Way Is Essex star.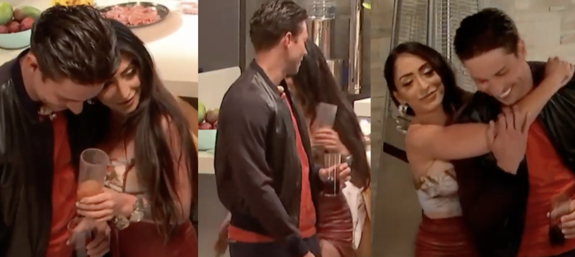 "What are you slapping my ass for?" Joey asks Angelina.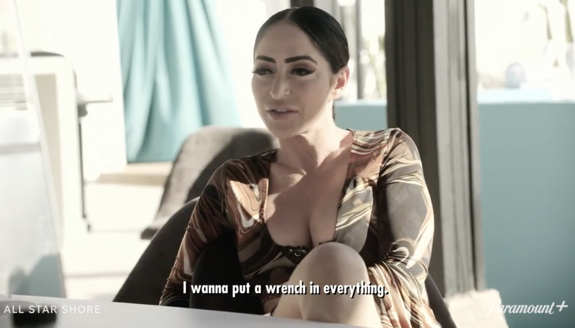 Joey calls it "very confusing" that Angelina is flirting with him, though Angelina claims it's all part of her "game plan." This so-called "game plan," Angelina explains to Trina Njoroge of Love Island, involves Angelina "distracting Joey" and another female housemate so the two are "not mentally ready for the games."
"Listen, I'm married but I'm here for a game," Angelina says. "And I'm not just saying that like, I'm trying to like, ya know, seduct him. Just put it this way, I'm very good at what I do."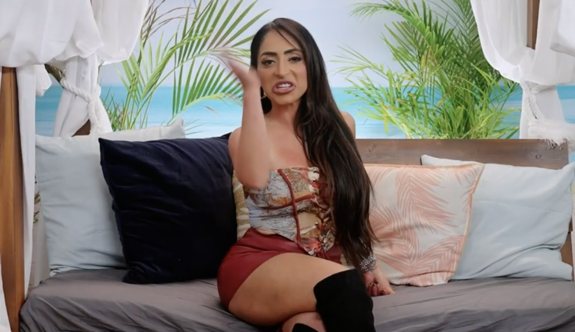 New episodes of 'All Star Shore' air Wednesdays on Paramount+.
Watch a sneak peek of the August 10 episode below.
RELATED STORY: Another Baby Situation! 'Jersey Shore Family Vacation' Stars Mike & Lauren Sorrentino Are Expecting Their Second Child
(Photos: Paramount+; YouTube)