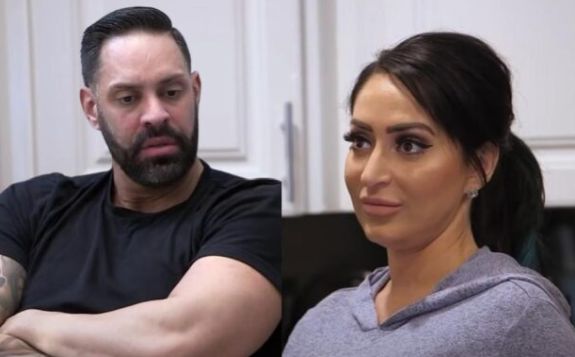 Angelina Pivarnick and Chris Larangeira have been officially divorced for nearly two months, but the exes have yet to settle their differences regarding the events that took place during their two-year union.
The events that ultimately led to the end of Chris and Angelina's marriage have been playing out on the current season of Jersey Shore Family Vacation. However, Chris decided to hop on TikTok Live this week to discuss the split further, claiming that while he and Angelina have been divorced since May 29, Angelina never wanted the divorce to happen.
Angelina was not happy that her ex-husband was spilling tea on TikTok. She later took to Instagram to respond to the things Chris stated on his Live.
As you may remember, Chris–- who has appeared alongside Angelina on 'Jersey Shore Family Vacation'–- filed for divorce on January 22. The following month, The Ashley broke the news that Angelina's actions while filming the reality show All Star Shore were the final straw in the couple's marriage. That same month, the identity of the co-star Angelina allegedly "got close to" was revealed to be Luis "Potro" Caballero of Acapulco Shore.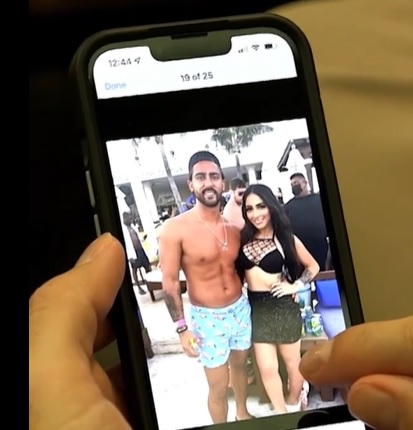 During his TikTok Live, Chris revealed that Angelina refused to consent to the divorce, but her consent wasn't needed for the judge to approve the split.
"She never signed the [divorce] papers," Chris said. "When you get married, you need two people to agree to it; when you get divorced, all you need is one. Even if you refuse to sign, the judge is officially gonna grant it, and then you're gonna get divorced anyway. And she never signed it, so the judge had to grant it … she never wanted to get divorced– I did."
Chris told followers he is "happier than ever" since his breakup with Angelina, though he admitted there are still bad days.
"There's some days that I cry, some days that it just hurts, ya know?" Chris added. "But I'm human, I have a soul, unlike some people."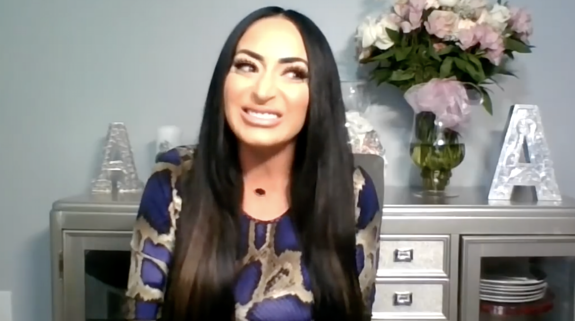 In addition to insinuating that his ex-wife has no soul, Chris went on to tell followers, "you can't stop evil people from being evil and trying to destroy you."
What you can do, he said, is walk away, which is what he chose to do. Chris claimed that he had to give up a lot when he left Angelina.
"Just remember this, if I'm walking away from being on TV, I'm walking away from millions of dollars, I'm walking away from living in a mansion, I'm walking away from everything just for my sanity, then you know something's up," he said. "Why would I walk away from all of that? If things are not bad, why would I give everything up and walk away from it all? Sometimes your happiness is just more important."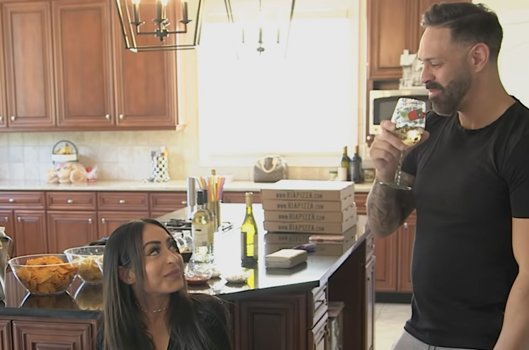 Chris also addressed rumors of his infidelity, denying he ever cheated on his wife during their marriage. In an effort to prove his innocence, Chris said he offered to take another lie detector test on 'Jersey Shore Family Reunion,' but was told it wasn't necessary.
"So all this s**t she wants to f**king say is all cap," Chris said. "I never cheated on her."
Angelina later took to her Instagram Story to response to her ex's TikTok Live, claiming, "all [Chris] does is lie and I'm at my breaking point."
In a screenshot of her response posted by @mtv_reality_teaa on Instagram, Angelina told followers she would post proof–- by way of an article–- that would "do the trick" in proving Chris was lying. She also insisted that during her marriage, people had informed her that Chris was cheating on her with a certain individual, who she did not mention by name.
The 'Jersey Shore' star also insisted she had signed her divorce papers.
"This kid needs to go about his life and stop talking about me, seeing my friends out at places I go to and crying a sob story to them," she continued. "I signed the divorce papers!!!! Lol. He acts like I wanted to stay married to his double life a** Lol."
Other than a gaggle of poolside selfies and videos, Angelina has yet to comment further on the accusations made by Chris.
RELATED STORY: 'Jersey Shore' Star Ronnie Ortiz-Magro & Fiance Saffire Matos Have Split; Saffire Insists She Didn't Use Ronnie For His Fame
(Photos: MTV; Instagram)