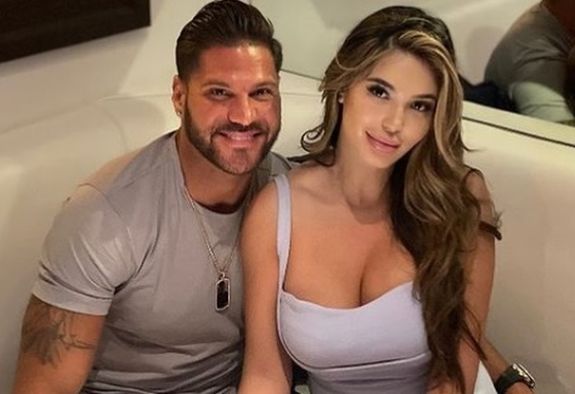 One year after getting engaged, Ronnie Ortiz-Magro and Saffire Matos have called it quits.
According to The Sun, Saffire moved out of Ronnie's Los Angeles mansion and back to the East Coast in mid-June following a tumultuous month of arguing with the Jersey Shore star.
"They were fighting like crazy in early June and called it quits by the middle of the month," a source close to the couple claims.
Like the mature adults that they are, Ronnie and Saffire have unfollowed each other on social media and taken to posting about their breakup through various TikTok dances, memes and captions.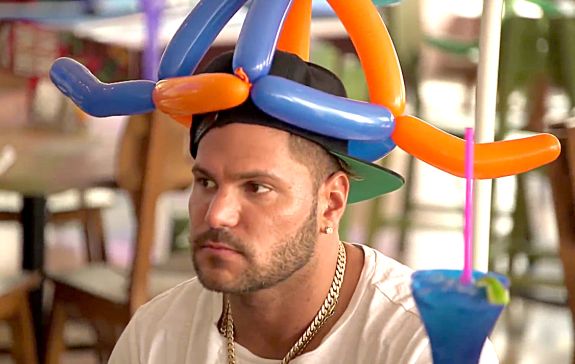 Last week, Saffire posted a series of Instagram Stories that seemed to be aimed at Ronnie, including one that stated, "Date someone mature enough to say 'let's fix this' instead of acting childish and ignoring you."
Also last week, she responded to someone who wrote on her Instagram comments and claimed that she used Ronnie for her 15 minutes of fame.
"I was engaged 15 mins boooo boo I've been around for three years taking care of someone. Mind your business," she wrote, later adding, "I don't care what people know me for I wasn't there to get known I was there to build a family period . Stop thinking everyone wants fame! I want a future not publicity."
(Saffire wrote this comment in a post about various photo shoots she's done…naturally.)

The couple, who began dating back in 2020, were rumored to have parted ways in April 2021 after Ronnie was arrested on domestic violence charges in Los Angeles. At the time, TMZ reported that Saffire was the victim of the incident, and had been the one who called the police after she and Ronnie got into an argument that allegedly turned physical.
Saffire later took to social media seemingly downplaying what had occurred between the two, claiming there was "a lot of misleading information floating around" and insisting she and Ronnie were "fine."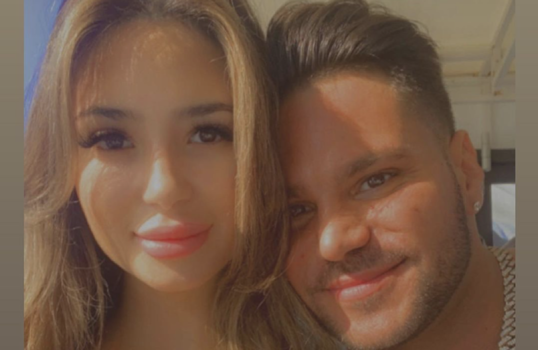 Saffire went on to change her stance, posting a (now-deleted) TikTok blasting Ronnie. Still, despite Ronnie being on probation at the time (stemming from a previous domestic violence incident against his ex and baby mama Jenn Harley), the 'Jersey Shore' star avoided a felony charge.
Ronnie and Saffire confirmed their engagement the following month, though rumors of their split began to swirl again in January 2022.
RELATED STORY: Angelina Pivarnick Opens Up About Her Extramarital Affair With 'All Star Shore' Co-Star Luis "Potro" Caballero On 'Jersey Shore Family Vacation'
(Photos: Instagram; MTV)