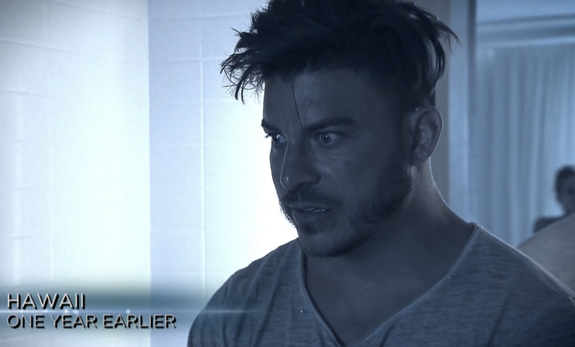 Jax Taylor is determined to avoid getting an actual job, even if it means selling his belongings to strangers on the Internet.
Earlier this year, the fired former Vanderpump Rules star decided to follow in his wife Brittany Cartwright's beat-to-hell-Gucci-sneaker footprints and unload some unwanted items on Instagram. Shop_jaxs_closet began as a poorly-managed compilation of misspelled items and a bio claiming it was "Not run by Jax," despite Jax confirming on his verified account that all of the items had been sold and he the person running Jax's Closet would be closing up shop.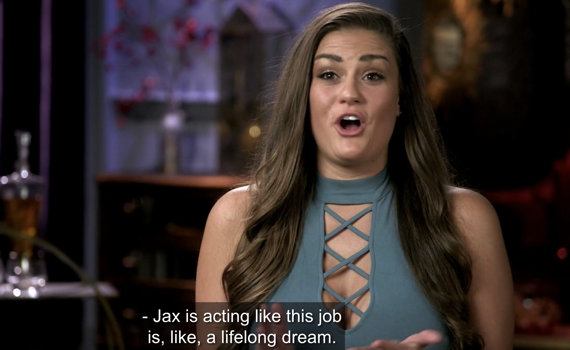 Fortunately for those of us who find joy in watching Jax do whatever it takes-– besides getting an actual job-– to keep up his lifestyle and (hopefully) take care of that $1.2 million in unpaid taxes he owes, Jax's Closet is back in business.
According to the formerly "Not run by Jax" page, a portion of proceeds from Jax's Closet will go to "help the families in Kentucky that have been affected by the flooding."
The charity (or people) that the donation will go to is unknown, as is the "portion" that will be donated.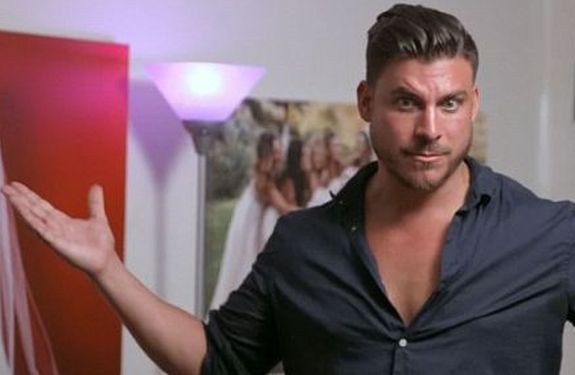 Because we don't know for certain if Jax made good on his donation promises, we'll refrain from snarking on the matter and redirect any and all Jax jabs at the current contents of Jax's Closet. After all, it's what the people (and the IRS) deserve.
Here are 5 weird things Jax is currently selling on Instagram:
1. Signed and Framed "Bill Murray" Print: $1,000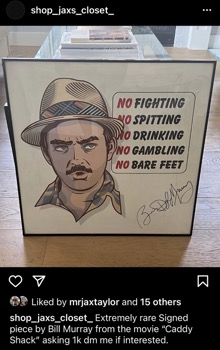 One glance at Jax's Instagram will tell you that he's as obsessed with hockey as he is with posting childhood photos of his "glory days" playing goalie for random youth teams. What Jax's fans may not know, however, is that he's also a major Bill Murray fangirl… and he has multiple pieces of Murray memorabilia to prove it.
The listing pictured above is for an "extremely rare signed piece by Bill Murray" from the movie Caddy Shack. The framed print features a list of rules–-such as no fighting, spitting, drinking or bare feet– none of which Jax has ever followed.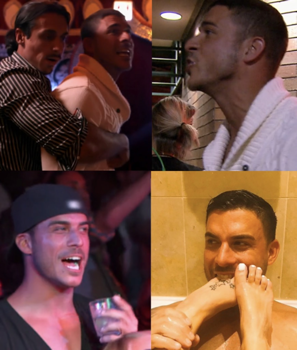 If you happen to miss out on this item, creep on over to Jax's Closet and check out one of the other Bill Murray items… preferably before Jax gets his next check from Cameo and decides he's once again worthy of Murray.
UPDATE: It appears the print is actually signed by actor Brian Doyle Murphy, who also appeared in Caddyshack. (Can someone let Jax know?)
2. Framed Creepy Jax Artwork: MAKE OFFER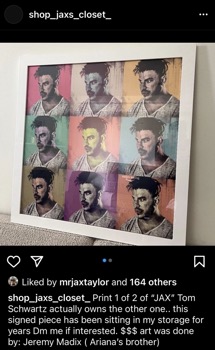 Those who used to cringe-watch Jax on TV have the opportunity to own a piece of 'Vanderpump Rules' history in the form of this nightmare-inducing artwork. This memorable print made its debut back in Season 5 during Jax's birthday roast and I personally have been trying to forget it existed ever since.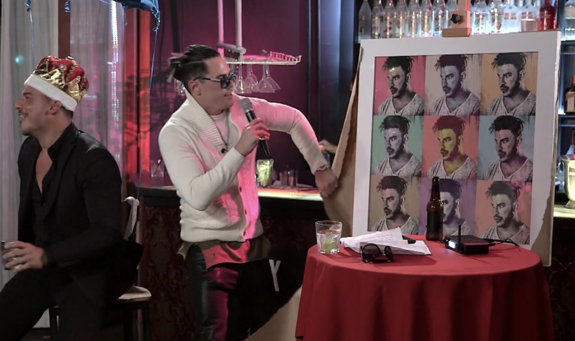 According to the listing on Jax's Closet, there are actually two prints of this Jeremy Madix-created hellscape, though Tom Schwartz is probably hanging onto his print as a way to ward off potential intruders in his bachelor pad.
Jax claims this print is signed, though he doesn't specify if it's signed by him or Jeremy. Honestly, it doesn't even matter; the signature doesn't cover even one of the 18 unsettling eyeballs featured in this thing, so count me the hell out.
3. Vintage Big Boy Statue: MAKE OFFER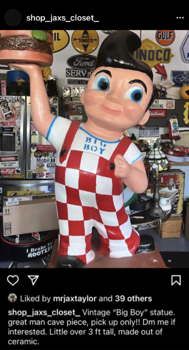 Jax's garage–- as seen on social media, 'VPR' and in my nightmares–- is where all things tacky go to die, including good taste. One of the casualties of Jax's hoarding/compulsive-spending is a 3-foot tall vintage "Big Boy" statue that Jax once proudly displayed in his "man cave" for all of his Valley Village neighbors to see.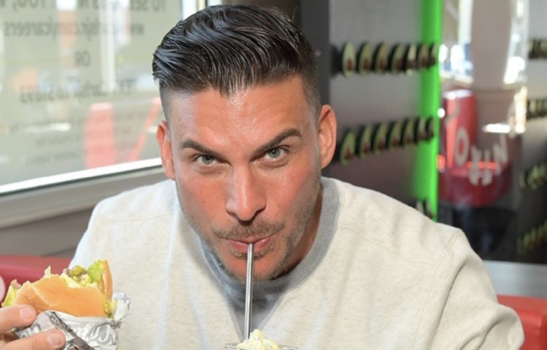 Jax is accepting offers on this retro mascot, noting that the buyer must come pick the item up. Our advice to the potential buyer? Bring a shovel, flashlight and snacks, because locating a specific item in that mess "man cave" will be harder than getting a network to give Jax the TV comeback he's been hinting at since 2020.
4. Luna Tanning Products: $60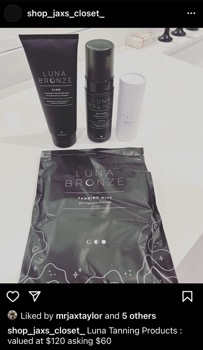 At first glance, the previously-used tanning set Jax is peddling on his page isn't all that weird, but when you consider that he more than likely received these products as some sort of free PR package, the secondhand embarrassment is real. (Unlike Jax's tan, apparently.)
The 4-piece Luna Tanning set is valued at $120, according to Jax, but he's offering to sell it to one of his pale followers for a cool $60.
Jax didn't specify if the tanning products are used or not.
5. Domino's Pizza Sign: MAKE OFFER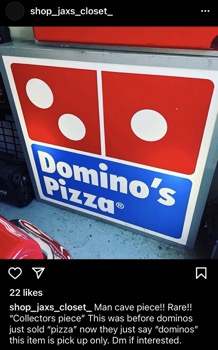 Next up in Jax's Closet of Chaos is a "collectors piece" that proves one man's stolen pizza sign is another man's ideal "man cave piece."
Jax seems pretty damn pumped about this particular item, so we're honestly surprised the one-time sunglass thief is willing to part with it. This straight-out-of-a-dingy-college-apartment décor is only available for pickup.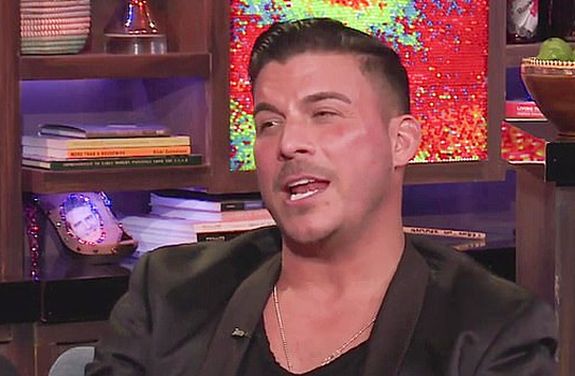 Click here to check out all of the odd offerings in Jax's Closet.
RELATED STORY: Lala Kent's Ex Randall Emmett Is Accused of Offering Acting Jobs For Sex & Allegedly Facing Substantial Debt, Lawsuits & More
(Photos: Bravo; Instagram)