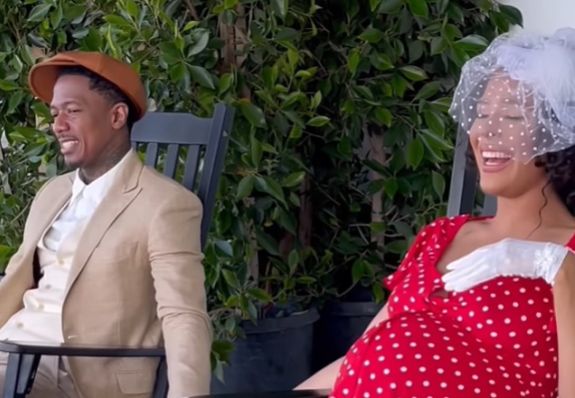 Nick Cannon continues to spread his seed.
The Wild N' Out host announced on Wednesday that he is expecting yet another child, bringing his offspring total to 10. The newest baby's mother is Brittany Bell, a model Nick already shares two children with: five-year-old son Golden and 19-month-old Powerful Queen.
In photos and videos posted to his Instagram, Nick and Brittany (who appears to be pretty far along in her pregnancy), smiled for maternity pics.
"Time stopped and this happened…" Nick captioned the post.
View this post on Instagram
Back in June, Nick hinted that he already had knocked up at least three women who are due to give birth this year. Bri Tiesi recently gave birth to Nick's eighth child, a son they named Legendary Love Cannon. (No, seriously…)
View this post on Instagram
Another one of Nick's existing baby mamas, Abby De La Rosa, is also currently pregnant and due in October. While Abby— who shares twins Zion Mixolydian and Zillion Heir with Nick— hasn't completely confirmed that Nick is the father of that kid, they've each hinted that's the case.
In addition to Legendary Love, Zion Mixolydian, Zillion Heir, Powerful Queen and Golden Sagan, Nick also has two twins with Mariah Carey (son Moroccan and daughter Monroe, 11).
Nick's seventh child— a son named Zen he shared with model Alyssa Scott— died from a brain tumor five months after his birth in 2021.
For those of you counting along at home, that's 10 babies with five different women.
View this post on Instagram
During an appearance on the Lip Service podcast in June, Nick stated that the amount of kids he'll welcome in 2022 "could be" three… due to his "f**king like crazy" around December of last year due to being depressed over Zen's death.
Two months before Zen died in December 2021, Nick had taken a vow of celibacy, which he broke to help him get through the grief.
"I was supposed to make it to the top of the year," he said. "Then obviously I started going through some stuff … I got depressed with the loss of my son. So in December … the thing is everybody saw I was so down. So everybody was like, 'Let's just give him a little vagina, and that's gonna cure it all.'"
The host of The Masked Singer has caught a lot of flak for his inability to stop his, um, "cannon" from firing babies into women. In the comment section of his post about him and Brittany's new addition, fans cracked some jokes at Nick's expense.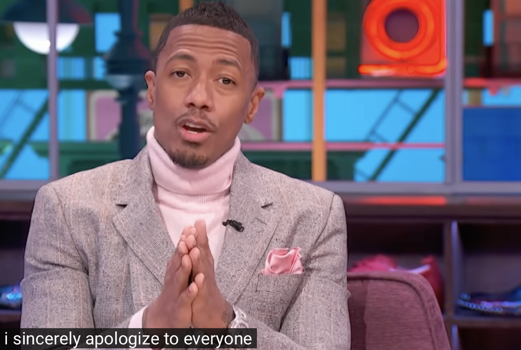 "I know that BIBLE said be fruitful and Multiply but DAMN!" one person wrote.
"Maury [Povich] threw the card out & said, you already know, it's YOURS, Nick!" someone else joked.
"One thing Nick gonna do, is show up to the maternity shoot," someone else commented.
During an appearance on The Big Tigger Morning Show in May, Nick addressed his habit of taking maternity photos with all of the women he impregnates, claiming, "everyone deserves that."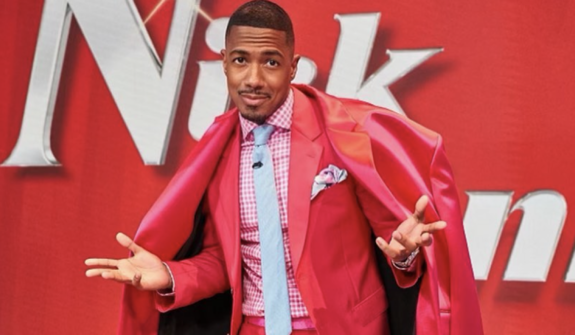 Nick also opened up about his experience co-parenting with multiple women, and stated that he never intended to have so many children.
"I didn't set out [for this to happen] … I just want to be the best father I can possibly be, and lean into it," Nick said. "I embrace all my children, I love children, but I wasn't setting out to be Father Abraham, I just embrace it. A lot of people have a lot of children as well and they kinda keep it quiet or they don't talk about it. I lean into mine."
Nick and Brittany have not yet revealed Brittany's due date or if they're expecting a boy or a girl.
RELATED STORY: Nick Cannon Welcomed His Eighth Child– Seemingly Named Legendary Love; His Fifth Baby Mama Bri Tiesi Documents Their Baby's Birth On Social Media
(Photos: Instagram; Getty Images)