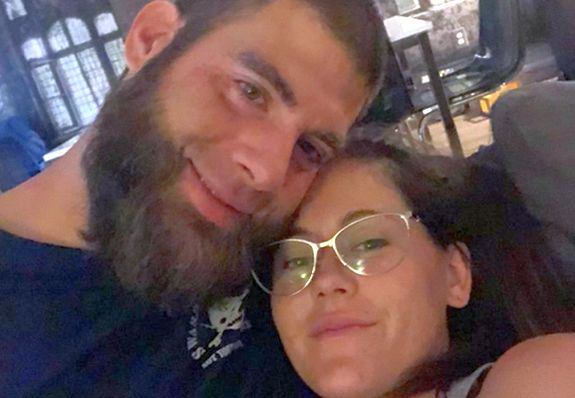 Jenelle Evans' new manager is working overtime this week, talking to various media outlets about a new "dynamic" show that Jenelle is allegedly getting. In a new interview with People, the manager– August Keen— states that Jenelle's troublemaking husband David Eason is behaving and will star alongside Jenelle in her new "show."
(As The Ashley previously reported, despite Jenelle's managers claims that a "major network" has picked up Jenelle's new show, The Ashley is hearing that, as of press time, that is not the case.)
Here's some choice quotes from August's interview with People.
(Remember, The Ashley is not confirming that what August is saying is true; she's simply reporting that he said it.)
On Jenelle's marriage to David:
Fans have come to expect the Easons to deliver a series of 911 calls, social media rants and, of course, straight-from-the-swamp drama, but August insists that Jenelle and David have never been stronger in their marriage.
"Her marriage is stable. They are, I think in every way, pretty healthy right now as a family," he told People. ""Everything right now seems to be stable with them."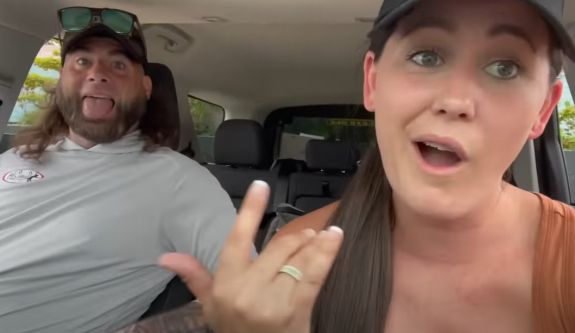 "[This is] the healthiest they've been in the last five years," he added.
He even stated that David is refraining from displaying any "toxic" behavior (such as threatening people, shooting dogs, going on homophobic rants, etc.)
"David is being a good boy. He's not doing or saying things he shouldn't. He's being a good husband, a good father," August told the magazine.
On what Jenelle's "dynamic new show" will be about:
August claims that Jenelle will once again be thrusting her swamp crew into the spotlight.
"It does revolve around her family, but other characters will be included," he said. "Every single person in her family, and extended family is going to be a part of it. But it's not going to be like a 'Teen Mom' series."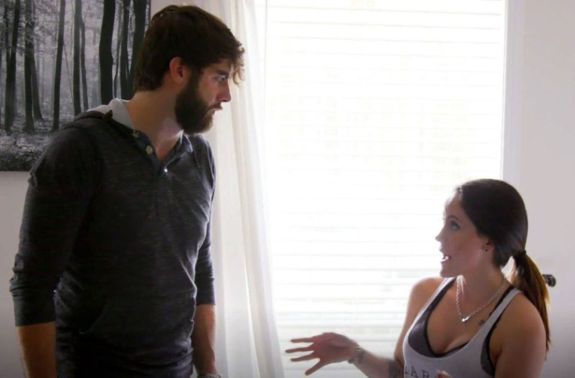 He stated that even Jenelle and her mom Barbara Evans are getting along now. (However, less than a month ago, Jenelle called Barb "toxic" and claimed to be taking her to court.)
According to August, though, everything between mother and daughter is swell!
"Even her relationship with her mother is good. They're not clashing anymore, they've learned to accept each other's personalities," he said. "A lot of maturing and growing has been happening in the last few years."
On why Jenelle turned down MTV's offer to appear on 'Teen Mom: The Next Chapter':
Jenelle stressed that no one— not even a certain mulleted swamp-dweller— helped her come to the decision to turn MTV down.
"I ALONE decided to decline the terms within the agreement to pursue and further other career choices, based on the terms," Jenelle said in a statement issued on Wednesday. "It would have not aligned with my current opportunities. No hard feelings. I appreciate MTV and the producers for including me, [and] nothing but great vibes to the girls."
August made it clear that Jenelle didn't feel she was being offered enough money to do the show.
"There may or may not be more discussions to this," he said. "As of right now, we're definitely not doing the show. They need to come to us with a much better offer."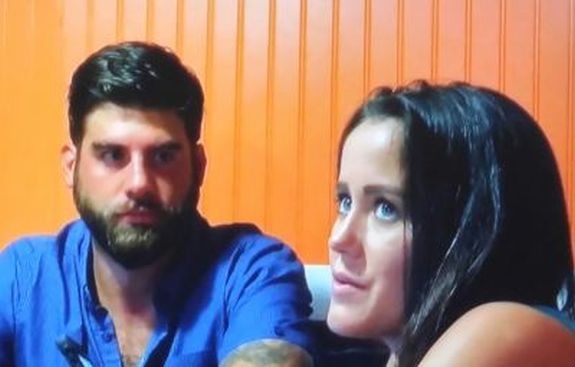 Stay tuned…
RELATED STORY: EXCLUSIVE! Jenelle Evans' New Manager Claims Jenelle Is Not Returning To 'Teen Mom' & Is Getting Her Own Show: Here's What's Really Happening
(Photos: MTV; Instagram; YouTube)