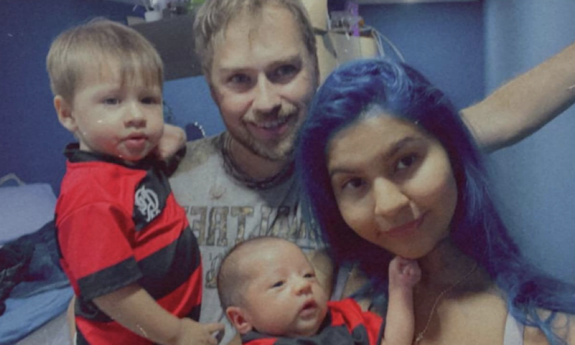 Just days after Karine Martins updated fans on the custody situation regarding the two children she shares with ex Paul Staehle, Paul has come forward claiming he and Karine's parental and custodial rights were terminated "without a fair opportunity at reunification."
The former 90 Day Fiance star took to social media on Tuesday, claiming on his Instagram Story that, despite Karine doing "everything CPS and the "harsh" judge has asked her since December," she is only permitted to visit their sons Pierre and Ethan once a week for an hour. Paul's lengthy rant was reposted by @rewatchreality on Instagram.
"Karine works hard at any job she can to earn money," Paul continued. "She has lost any government help from food stamps to medical. Lost her housing assistance."
As you may recall, Paul revealed in July that Karine was receiving financial assistance and housing through a government program. Paul said Karine was accepted into the program after claiming she was a victim of human trafficking–- an allegation Paul disputed. He also confirmed in July that Pierre and Ethan were in CPS custody, noting the children may eventually begin living with his family members at some point. (It has not been confirmed if this updated living situation has occurred, or if the kids remain in foster care.)
On Tuesday, Paul went on to blame Karine's limited access to their children on Judge Tara Hagerty, the family court judge who made the ruling, calling the former prosecutor "a harsh judge."
"I have seen other judges allow a mothers opportunity to get their children's custody back," he wrote. "Our children miss their parents. The termination of our parental and custodial rights without a fair opportunity at reunification shows how corrupt the system is."
Paul claimed he and Karine completed classes, therapy and drug and alcohol tests throughout the last year and still, neither he, Karine nor his parents were "given an opportunity to speak" in court. Instead, Paul said the discussions in court took place between only the prosecutor and CPS.
Paul insisted he and Karine–who are no longer together– will do "what we have to do to hire a legal team" to fight for their children, claiming he and his ex have been treated "like complete trash" and offered "zero help" by their case worker.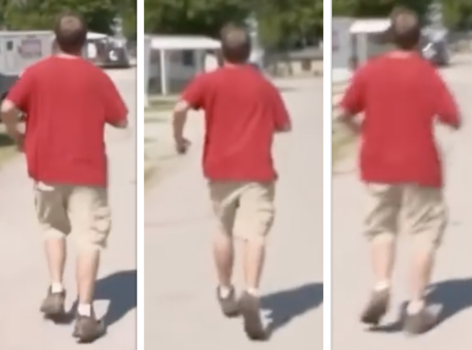 "CPS [in Kentucky's] Jefferson County needs to be evaluated," he wrote. "My case worker hung up in my face for asking for assistance with services. She talks to me and Karine like complete trash and offers us zero help. When you vote please make sure you understand who you are voting for."
While Paul and Karine appear to share similar feelings regarding the current custody of their children (at least this week, anyway) things aren't exactly civil between the parents at the moment. Just weeks ago, the Kentucky Court of Appeals ruled to uphold a restraining order taken out by Karine in December 2021 against Paul–- the very order that led Paul to file two petitions for emergency protection against Karine.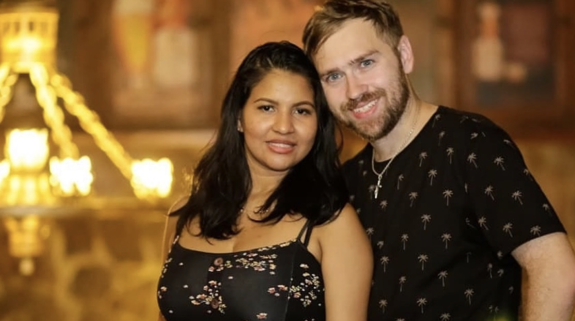 Karine filed the initial restraining order while in the process of divorcing Paul, and after the decision of the court was made public, it was revealed that Karine accused Paul of forcing her "to have sexual intercourse without her consent multiple times," with the alleged incidents recorded and posted online. Paul also allegedly engaged in other abusive behaviors, including threatening to have Karine deported.
Still, Paul insisted in his rant that "our children miss their parents."
While Paul and Karine have both expressed their desire to get their children back, both continue to live their best childless life online. Paul is currently living it up in Brazil, while Karine continues to use her social media accounts to make dance videos and makeup tutorials. Their actions have garnered them a lot of criticism online over the past few months.
RELATED STORY: Former "90 Day Fiance" Star Karine Martins Gives Update On Custody Situation: "It's Not Just Me Who Suffers, My Children Suffer Too"
(Photos: Instagram; TLC)