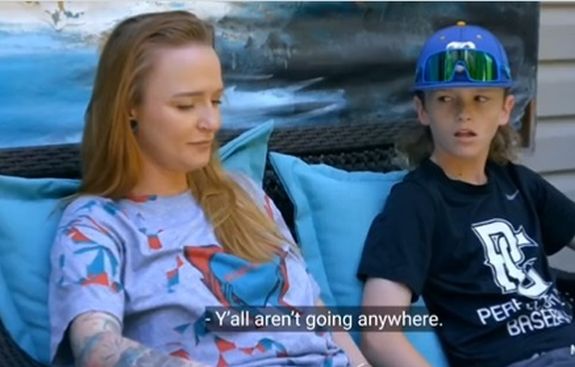 Maci Bookout is currently starring on Teen Mom: The Next Chapter, alongside her husband Taylor McKinney and three kids. Her oldest son, Bentley, is once again being featured on the show, and Maci recently spoke to TooFab to reveal how the teen feels about continuing on with the franchise.
Maci also gave an update on the current status of her relationship with Bentley's dad, Ryan Edwards, and his parents.
The Ashley has pulled out some of the most-interesting parts of Maci's interview below!
On how Bentley feels about being on 'The Next Chapter':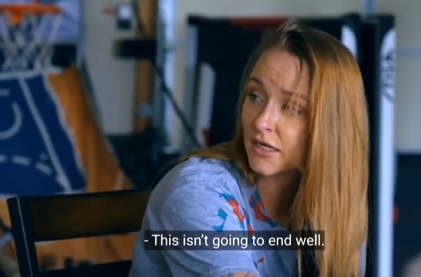 Fans were critical of Maci during the last few seasons of 'Teen Mom OG,' accusing her of using her son Bentley's therapy, as well as his issues with his dad Ryan, for a storyline. When she was asked how Bentley— who turns 14 next month— feels about continuing to have his life filmed for 'Teen Mom: The Next Chapter,' Maci insists that he's fine with it.
"Since he was born on TV, and has been on TV his whole life; even the crew…they're just family now. So I think it will always hold that normalcy for him," Maci said. "But I'm surprised by this, and I could be wrong— a year from now I could be like, 'Yup, I totally read that wrong'…I feel like he's actually becoming more appreciative of the platform and the work it takes to make a TV show, and the courage it takes for someone like me to put my whole life out there, and courage for him because he's shared a lot of things on the show.
"But in all the conversations and things we talk about…he's coming to appreciate it as much as he can."
Maci admitted that Bentley is not always happy to be filming, though.
"It's still annoying for him sometimes," she said. "He knows he doesn't have to film or even wear a microphone if he doesn't want to."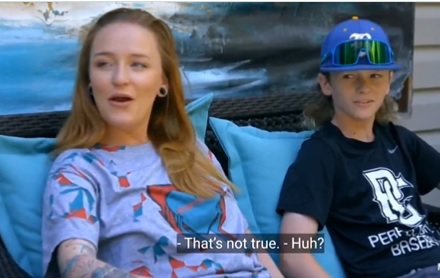 "That's always been the case and production's always done a really good job of letting the kids— no matter how big, small, old, young— if they don't want to film they're not filming and that's it, and it's OK."
On where she and Ryan stand right now: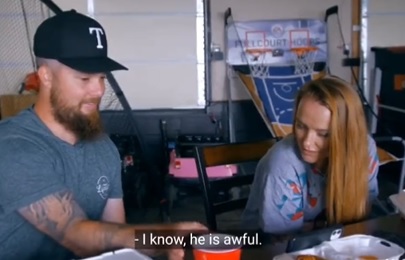 Maci said that the situation between her and Bentley's dad, Ryan, has not changed since we last saw them on 'Teen Mom OG.'
"Ryan and I have not had a relationship, truly at all, for years, probably four years. Like, I don't have his phone number. I doubt he has mine," Maci said. "We don't see each other, don't talk to each other."
As The Ashley told you, Maci was instrumental in getting Ryan and his family booted from 'Teen Mom OG' last year. She told Too Fab that she didn't enjoy talking about Ryan on the show when she doesn't talk to him in "real life."
"When we were filming the past few seasons, it just got to a point where it was like, I find it awkward that I'm talking about somebody that I don't talk to," Maci said. "And it remains that way; we do not have a relationship."
On whether or not she gets along with Ryan's parents Jen and Larry: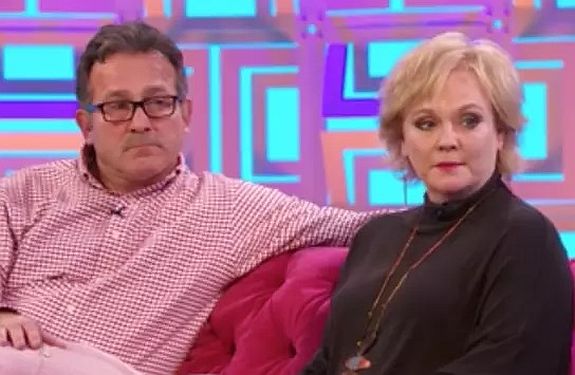 The Ashley broke the news in February 2021 that Maci's husband Taylor and Larry nearly got into a physical fight on-stage during the taping of the Reunion episode. (In April 2021, fans got to watch things play out when the episode aired.) After that, Maci's once-close relationship with Bentley's grandparents was severed. However, she told TooFab that things between her and Jen and Larry have improved since then.
"The relationship with Jen and Larry is definitely not what it used to be in the past years, but definitely not…anywhere close to how we left the Reunion," she said. "It's cordial in a genuine way. It's not a fake, 'Hey, good to see you…oh my God I hate you.' It's a genuine— we can have small talk.
"I feel like we're all comfortable with where it's at right now," she continued. "It's not forced; it's not bullcrap. It's pleasant. It's not like, 'Oh my God, I have to see them.' I feel like it's in a good place. I feel like it's in a comfortable space and I think we're all good with where it's at right now."
On Jenelle making a cameo on 'Teen Mom: The Next Chapter':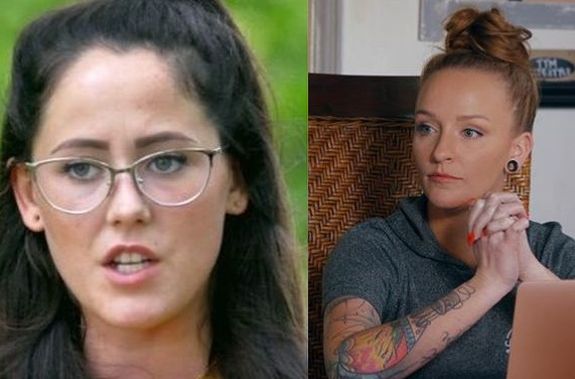 During last week's episode of 'Teen Mom: The Next Chapter,' former 'Teen Mom 2' star Jenelle Evans made an appearance in scenes filmed at Briana DeJesus' lawsuit party. While some of the 'Next Chapter' girls have expressed that are glad that they weren't part of the scenes featuring Jenelle, Maci seemed indifferent.
"I'm not trying to be rude, truly, but I'm OK with not being a part of [those scenes], too, but not for any specific reason," Maci said, before clarifying that she has no beef with Jenelle.
"Jenelle and I, I think we've only even met a couple of times. So it's not like we were friends and something happened, or even worked together because we were on different casts the whole time.
"I don't know, I just feel like I don't even have a dog in that race," Maci added.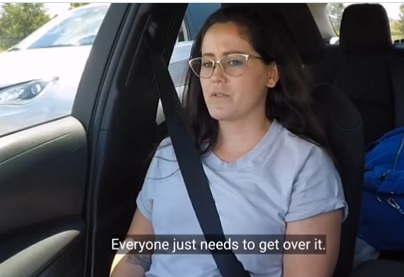 "I mean, it's fine with me," Maci said of Jenelle's return. "I don't care. It doesn't change my life in any way."
You can watch Maci's full interview with Too Fab below!
RELATED STORY: 'Teen Mom: The Next Chapter' Stars Leah Messer & Jaylan Mobley Reveal Details Of Their Upcoming Wedding: Family Member Singing; MTV Filming & More
(Photos: MTV)