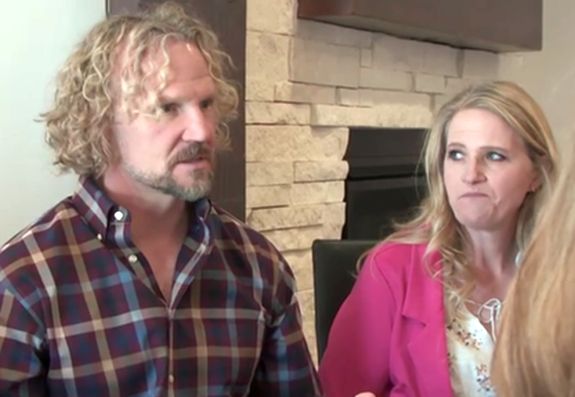 Kody Brown took a few very low blows on Sunday's explosive episode of Sister Wives.
After an anger-filled conversation with his (now ex) wife Christine (as well as his other three wives, Meri, Robyn and Janelle), Kody dropped a bombshell during one of his on-camera confessionals. He claimed that he didn't actually love Christine– who was his third wife until she left him in 2021. He also claimed that he was only affectionate with her because he felt he had to be.
"I just feel like, for the past 14 years, I've been sucking it up with her," Kody said during the episode, after admitting that he is very angry that Christine has chosen to leave him and his polygamous family.
"In our marriage, I was putting in so much effort. I was holding her hand, I was kissing her. I wasn't in love. I was doing it as my duty as a husband," Kody reveals, adding that Christine "quit loving me years ago."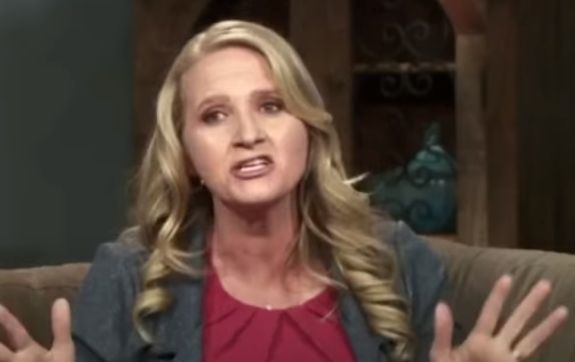 Kody stated that he was being affectionate with Christine all of those years out of obligation, "trying to be a loving husband." He blamed Christine for the breakup of their 26-year-long marriage.
"And now that she's leaving, I just felt like giving her a piece of my mind about leaving…This ain't my fault!" Kody said.. "[Christine] did this, is what I feel like. I don't care if that's not fair. That's how I feel. She did this."
During another confessional, Kody angrily accuses Christine of telling the family's kids that he didn't love her. (Kody and Christine share six children, and Kody has 12 more kids with his other wives.)
"She's going to go around telling the kids that I didn't love her."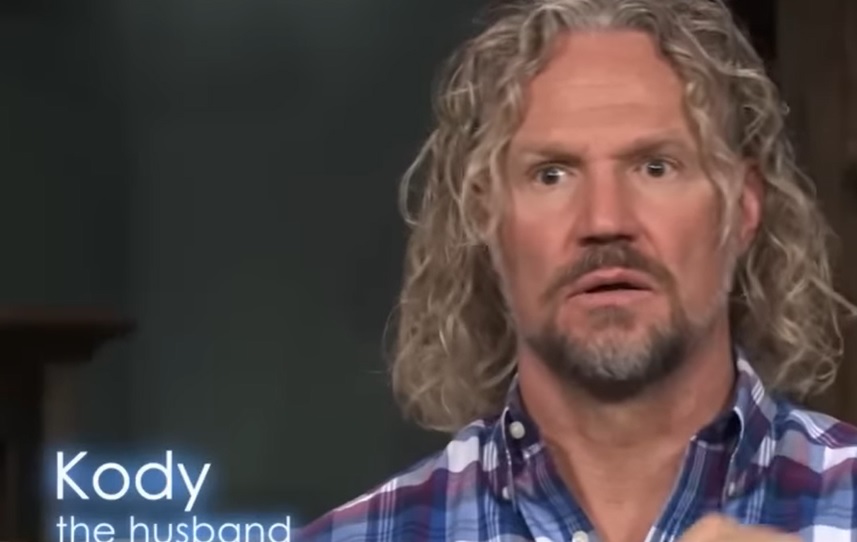 Elsewhere in the episode, Kody thanked Christine for coming into the family, saying it was a "blessing" because it helped him sort out the "mess" he was in (assumingly because Janelle and Meri didn't get along in the beginning of the relationship).
However, he immediately turned around and thanked her for leaving. He also thanked her for "ripping off the Band-Aid so quickly."
"You came into our lives, you did us a favor. You're leaving, and I almost feel it's a favor too," he said.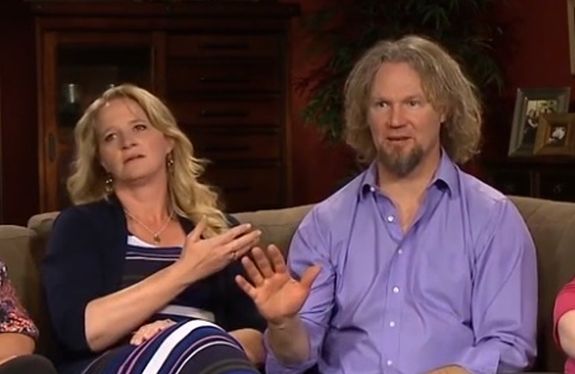 As 'Sister Wives' fans know, Kody and Meri have a very strained, non-romantic relationship now, and Kody admitted that he didn't love Janelle last season during the Tell-All season finale. Kody was asked point-blank by host Sukanya Krishnan if he loved Janelle, whom he has been married to since 1993. Kody responded that he loves Janelle, but Sukanya quickly pointed out that's not what she asked him. Finally, Kody admitted that he's not "in love" with his second wife—with whom he shares six children— but said he considers her a great friend.
After shaking his head 'no' when asked if he is in love with Janelle, Kody argued that Janelle feels the same way about him.
"Janelle wouldn't tell you that she was in that place with me either if she was being honest," Kody said.
Just last week, Christine's daughter Gwendlyn seemed to confirm that Janelle has left Kody. However, Kody and Janelle have remained silent on the topic.
'Sister Wives' airs Sundays on TLC. Click here to read The Ashley's latest episode recap!
RELATED STORY: Gwendlyn Brown Spills 'Sister Wives' Tea: Says She Dislikes Robyn; Seemingly Confirms Janelle Has Left Kody & Says Kody Is "Nicer On the Show" Than In Real Life
(Photos: TLC)