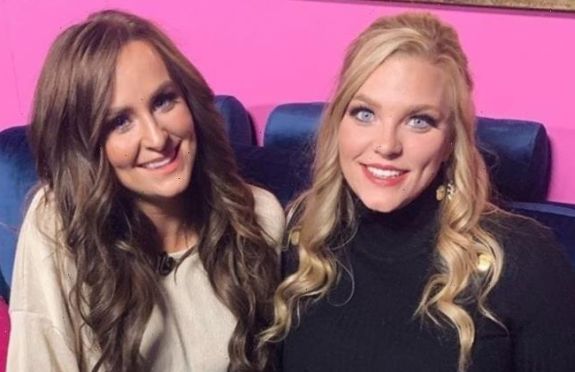 Another set of Messer twins has entered the world!
Victoria Messer, the sister of Teen Mom star Leah Messer, welcomed a set of twins Tuesday with her husband Royer Rodriguez. Victoria— who has starred with Leah on 'Teen Mom' shows since Leah's 16 and Pregnant days— announced the births on Wednesday on Instagram. (This is the second set of twins in the immediate Messer family, as Leah has 12-year-old twin daughters, Ali and Aleeah.)
View this post on Instagram
Victoria posted photos of the babies, announcing that her daughter was named Caydia Gianni and weighed in at 5 lbs., 1 oz. and measured 18.5 inches long. Her son–who weighed 5lbs., 15 oz. and measured 17.5 inches long– was given the name Cayde Ezra.
Caydia and Cayde are Victoria's fourth and fifth children. She shares another son, Cai, with Royer, and then has daughter Camillia from her previous marriage to Brian Jones. She also has daughter Cerenity from her second marriage to Domenick Crapello.
(So, to recap, her kids are named Camillia, Cerenity, Cai, Caydia and Cayde.)
Meanwhile, Royer has two children in Costa Rica from previous relationships.
Got all that?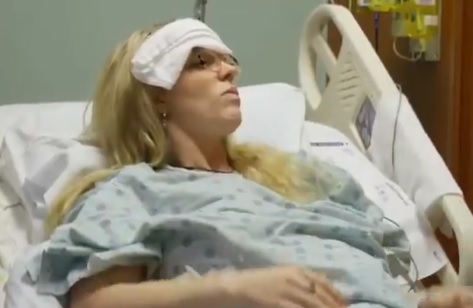 As The Ashley previously reported, Victoria married Royer, her vacation bootycall-turned-baby-daddy earlier this year, after Royer was allowed to move to West Virginia from his native Costa Rica (where he met–- and impregnated—- Victoria back in 2019). Victoria gave birth to their son Cai in 2020 while Royer was still living in Costa Rica. (Click here to read The Ashley's recap of the 'Teen Mom 2' episode featuring Cai's birth.)
Victoria originally gave her due date as December 16— which is the birthday of Leah's twins. In recent Instagram posts, she stated that she was due December 2, but the twins apparently came early.
Just one day ago, Victoria posted a photo of Ali and Aleeah cuddling her baby bump. She captioned the photo, "We can't wait to meet our second set of first generation TWINS!" along with a due date of December 2.
View this post on Instagram
"Auntie can't wait to snuggle," Leah commented on the post.
RELATED STORY: EXCLUSIVE! More Details About the Breakup of Leah Messer & Jaylan Mobley; Plus How She Was Able to Stay In The Home They Once Shared
(Photos: MTV; Instagram)