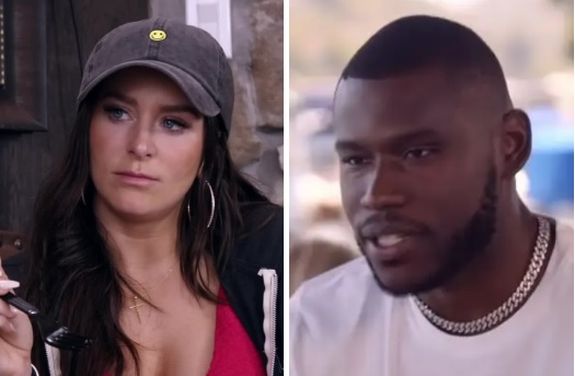 After weeks of relative silence from both Leah Messer and Jaylan Mobley, the formerly engaged Teen Mom couple is going at it on social media—with accusations of lying, creating fake housing documents and more flying everywhere!
As The Ashley previously reported, Leah and Jaylan ended their relationship, just months after getting engaged. The Ashley later revealed more details about the split, including that Jaylan made Leah sign an NDA promising not to speak on what ended their relationship, in exchange for her being allowed to stay in the home they were living in together.
Anyway, after Tuesday's episode of Teen Mom: The Next Chapter aired, which showed Jaylan proposing to Leah, and her later becoming upset when Jaylan informed her that he asked Leah's stepdad Lee Spears for his blessing to marry Leah. Jaylan was also shown presenting Leah with a document that supposedly showed that Leah's name had been added to the deed for their home.
Leah put Jaylan on blast for both things, which later erupted into a full-on social media squabble between the two exes. Later, Jaylan responded and suggested that Leah could be opening herself up for legal action, calling her accusations "defamation of character at its highest."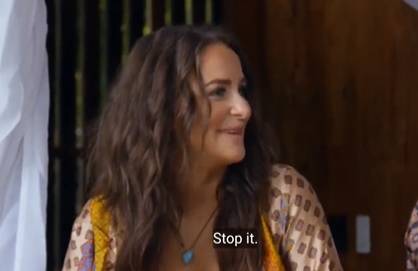 Here, The Ashley does her best to recap the back-and-forth online brawl:
Leah did not break the NDA she signed— as she didn't call Jaylan out for why they broke up—however, she did accuse him of creating a fake legal document to present her with on the show for publicity.
"This doesn't have anything to do with WHY we broke up but the deed scene was BS as well," Leah wrote on Twitter on Thursday. "He made up a fake document to get my real on-camera happy reaction and had me believing I was on the deed until we got home and I learned otherwise. #PublicityStunt #FOH"
Jaylan seemingly responded to Leah's claims on Twitter, trying to explain what he says happened.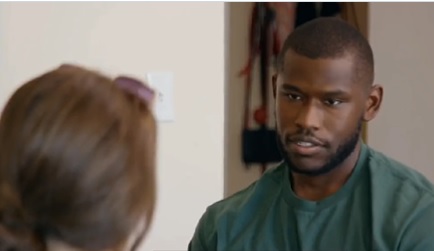 "So I have been doing everything I can as I man to move forward and focus on myself so that I can be a better man at the end of the day.. I'm not trying to go after nobody or hurt no one…" he wrote on Thursday. "I did add you to the deed you know that when we got back they called me and told me why you couldn't be added to the deed. They keep call records.
"We had that conversation together.. and It had not yet been 'recorded' for the reason why you couldn't be added because it would go into a lien.. but they didn't know that when I initially went there to add you and get a hard copy to show you (because I wanted something else to gift you) that we are going to be on it together. It still had to be recorder and that's where they see personal."
(The Ashley reported in October that Leah owes more than $450,000 in state and federal taxes, which affected her ability to be on the house.)
Anyway, Jaylan continued to insist that he didn't try to swindle Leah.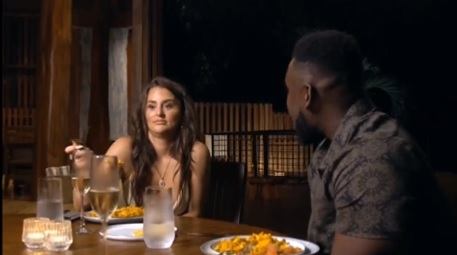 "Also she doesn't have to be present for me to add her to the deed as the primary holder," he wrote on Twitter on Thursday. "I just want everyone to know that I am in a place where I don't consider myself a perfect man and I know I got work to do and that's okay. But I never did that to you. I encourage you to call the attorney and ask them everything Jaylan Mobley tried to do to get you on that deed."
Jaylan also insisted that he did not ask Lee on-camera for his blessing as a "publicity stunt' as Leah claimed.
"Also, me asking Lee for his blessing happened twice.. once in private on a golf course with nobody prior to her telling me she didn't want his blessing and once pressed by MTV but I didn't it for a publicity stunt," he wrote. "They asked me during dinner because they knew the stir it would cause.. also, I apologize about that on-camera and said I was wrong so why the need to try to humiliate someone who said he was wrong and understands his mistakes. And we both agreed that we both overreacted.."
Leah seemingly responded to Jaylan's tweets with a post to Instagram Stories, calling Jaylan out for pretending that she was already on the house deed so it could be filmed, when in reality it hadn't happened.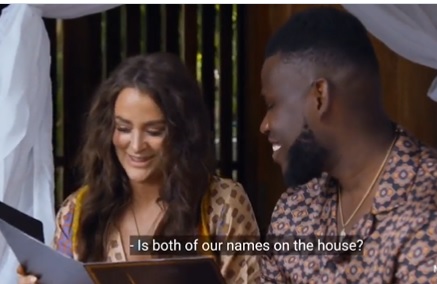 "So…yes he said he was trying to get me on the deed AFTER we made it back home from Costa Rica," she wrote. "BUT while we were there he made it seem ON-CAMERA as though it was already complete and done. I take full responsibility for believing that because I even asked, 'Don't I have to be present?' and he said, 'No because I'm the sole owner.' It's the lying…'
She then called Jaylan out for making sure everything was done on-camera, instead of privately.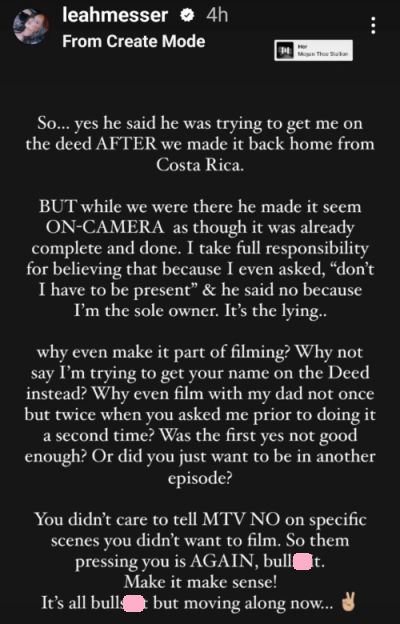 "Why even make it part of filming? Why not say, 'I'm trying to get your name on the Deed' instead?" she wrote. "Why even film with my dad not once but twice when you asked me prior to doing it a second time? Was the first yes not good enough? Or did you just want to be in another episode? You didn't care to tell MTV NO on specific scenes you didn't want to film. So them pressing you is AGAIN, bulls**t."
Jaylan came back to Twitter on Friday for Round 2, trying to explain why he presented Leah with a deed with her name on it, when it actually did not legally have her name on it yet.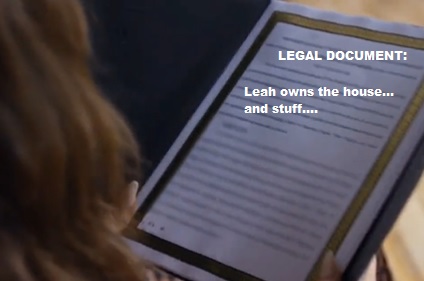 "Ok.. while on camera I did make it seem like it was final because it was final to me," Jaylan wrote. "I don't make the final decision as the attorneys who is responsible for recording the deed.. that's not my fault.. again, she doesn't have to be present for me too add her. Am I wrong for trying? If they said ok then she would have been on it.
"They told me they would not add her to the deed due to the liability and risk.. that still didn't stop me from trying to figure it out but I'm lying about that. I tried to do it and they told me no once we got back. They have proof."
He also explained his reasoning for asking her stepdad for his blessing twice.
"And I only filmed with her step dad once. No MTV was at the golf course [the first time I asked him].. and I didn't consider myself right for asking him on-camera but I have said that on-camera as well and definitely not to be in another episode…You even said yourself, that you overreacted but now it's completely my fault for trying to do something positive. I take full accountability for the [on-]camera scene with him. I've said that.
And I only filmed with her step dad once. No mtv was at the golf course.. and I didn't consider myself right for asking him on camera but I have said that on camera as well and definitely not to be in another episode.

— Jaylan Mobley (@jaylan_mobley) December 9, 2022
Jaylan then seemed to comment on fans' theories that he was only with Leah so that he could gain fame from being on the show.
"My vision is so beyond any of this. It's beyond social media. It's beyond being on TV. It's beyond s**t that ain't promised," he wrote. "I am focused on my future and how I can show up in my life 100%. I know my worth and sometimes that scares people when they know the potential you have."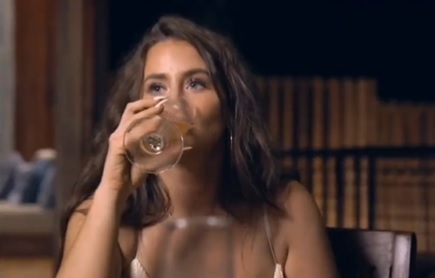 He then suggested that Leah defamed him with her accusations.
"Telling the world I created a fake legal document when it can be proved by the legal system that it wasn't is defamation of character at its highest," Jaylan tweeted on Friday.
Telling the world I created a fake legal document when it can be proved by the legal system that it wasn't is defamation of character at its highest…

— Jaylan Mobley (@jaylan_mobley) December 9, 2022
After the latest Twitter squabble, Leah's sister, Victoria Messer, and her friend Kylie jumped into the conversation to defend her sis. Both seemed to be implying that the rumors that circulated earlier about the relationship ending due to Jaylan's alleged cheating are true.
"Wish he'd just man up and tell everyone what happened," Kylie wrote to Victoria in the comment section of an Instagram post regarding the Leah/Jaylan situation.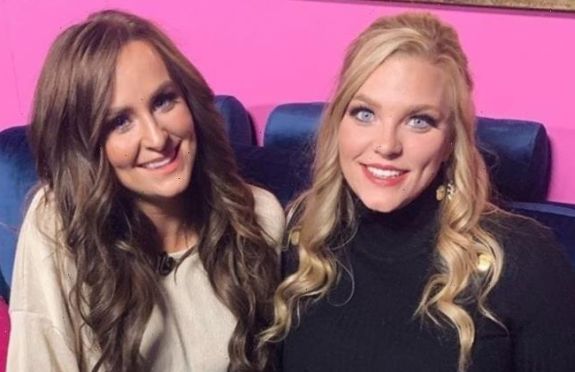 "First of all, I'm not a critic! I'm a truthful a**hole," Victoria told one person on the thread who criticized her. "To be honest, I'm sick of my sister getting bashed and s**t-talked…when in reality she had every reason to leave him. She has been honest, he has not!
"He has chosen to play the victim card and trying to manipulate the Internet just as much as he does to the people physically around him! The truth behind the breakup should really be told by Jaylan but considering what lays behind the truth, that probably won't ever happen and honestly that is so sad.
"In time people WILL learn the real truth behind the Leah & Jaylan breakup!" Victoria continued. "The TRUTH always comes to the surface."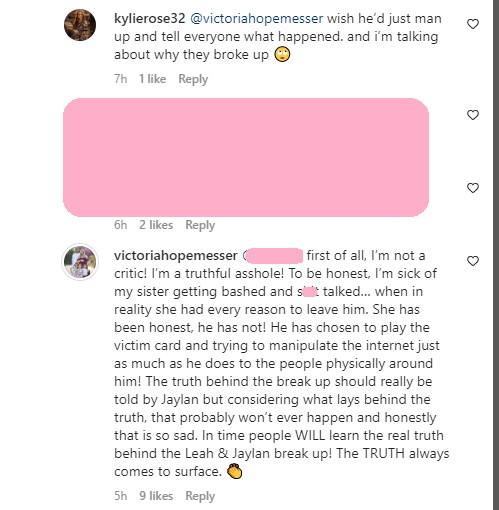 Stay tuned…
RELATED STORY: EXCLUSIVE! More Details About the Breakup of Leah Messer & Jaylan Mobley; Plus How She Was Able to Stay In The Home They Once Shared
(Photos: Twitter; MTV; Instagram)