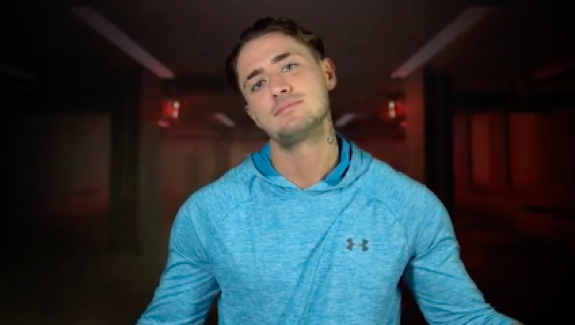 The third day of Stephen Bear's revenge p0rn trial started on Thursday with Bear taking the stand to testify on his own behalf. (Click here to read what happened on Day 1 and here for Day 2).
As reported by Essex Live, Bear confirmed that he and alleged victim Georgia Harrison initially met on The Challenge and then reconnected in 2020 on the day they had sex, which Georgia claims was recorded by his CCTVs without Georgia's knowledge or consent.
While on the stand, Bear claimed that Georgia knew about the tape and they watched it together. According to him, she then asked him for a copy and he told the court, "I sent her a copy, 20 minutes long. She told me to delete the footage, straightaway I did, no questions asked."
Bear denied Georgia's claims that she saw him send the video to someone.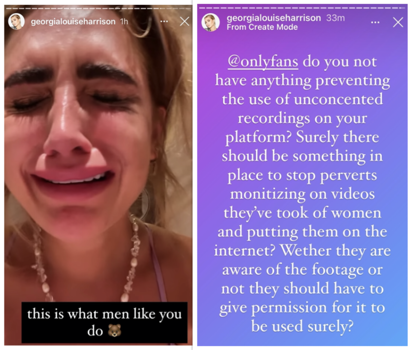 "Complete lies, no one has ever seen the video apart from us two, why would I forward it to someone?" He claimed he deleted the video upon Georgia's request and called her accusation "farcical."
Bear told the court that the first time he heard of the video, he was having drinks when he got bombarded with hate messages on Instagram. He then found the Instagram Stories of Georgia accusing him of posting revenge p0rn, as previously covered by The Ashley here.
The former 'Challenge' star stated that he told people that the woman in the video wasn't Georgia to "protect her from embarrassment."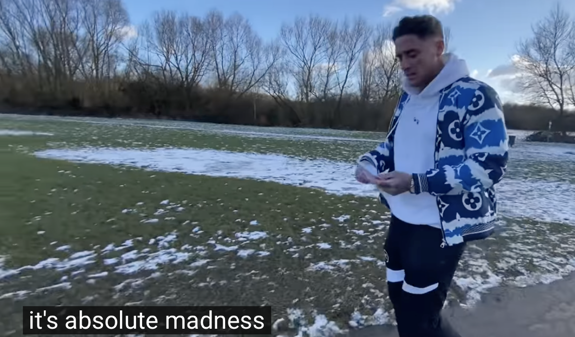 "The reason I said it wasn't her was to protect her. Just saves the embarrassment. If that happened to me, I'd like someone to say it's not him or vice versa," Bear told the court.
Bear said after the video was released, people turned on him.
"Reading that press out there that I'm a bad person, I've done something. I'm on the back foot, everyone is against me. I felt that everyone was against me, even my friends," he bemoaned.
Bear recounted his January 2021 arrest to the court and stated it was "unbelievable" that he was taken into custody by four armed officers on his birthday.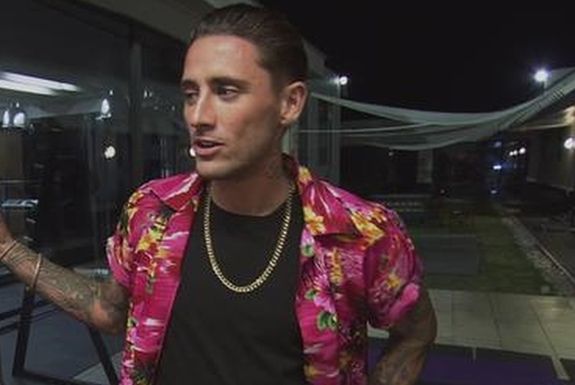 "Every week, I had to go to the station and sign paper like a little schoolboy. I was fed up, in limbo, can't relax … I felt trapped, even though I wasn't in prison," he said.
The prosecution asked Bear if he agreed to the statement, "On November 8, 2020, limited footage was sent to all fans subscribed to the OnlyFans account, sent by locked private message who couldn't be accessed without payment."
"I'd like to see a screenshot of the video, heading, and total number of sales," Bear challenged.
He then said the prosecution was "starting to look a bit silly" and claimed the video was never on his OnlyFans.
Bear told the court that he cried when he found out the video was made public.
"What worried me was I was being slandered, also defamation of character. Worried I wouldn't be able to pay my bills."
He also stated that he felt like the accusations were a "national witch hunt" against him.
"It's all about you isn't it, Mr. Bear," the prosecution said.
"That's why we're all here isn't he," Bear replied, according to Essex Live.
When asked who raised his subscription fee after the video was uploaded on OnlyFans, Bear replied, "I'd like to know, same people who [hacked] my Instagram."
Bear's mother Linda Bear was next on the stand. She called her son a "lovely boy" and a "bit of a showman." While she didn't know Bear had an OnlyFans account of a sexual nature to make money, she ended her statement by saying, "He's had a few girlfriends and he's treated them well."
The trial will recommence tomorrow.
RELATED STORY: Stephen Bear's Trial For Allegedly Releasing Sex Tape of 'The Challenge' Co-Star Georgia Harrison Continues: Here's What Happened on Day 2
(Photos: MTV)