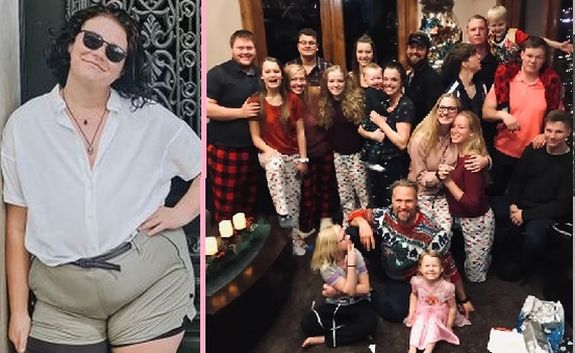 Gwendlyn Brown recently discussed her transgender sibling, Leon, and their decision to put a lot of space between themselves and the majority of the Brown family.
In a new YouTube video, Gwen– who is the daughter of Sister Wives stars Christine and Kody Brown— answered fans' questions and talked about an episode from the most-recent season of 'Sister Wives.' Gwen– who is bisexual herself— provided her thoughts after a fan asked about a statement Kody made during a Season 17 episode about Leon "not fitting in" with the rest of the family.
(At the time the episode was filmed, Leon had not yet announced they were transgender or that they use "they/them" pronouns. In the time since the episode was filmed, Leon has also undergone gender-affirming top surgery.)
According to Gwen, Leon– who is the only child of Kody and his first wife Meri— has chosen to distance themselves from most of the Browns. (Leon is currently engaged to longtime love Audrey Kriss, who is also transgender. They currently live in Colorado, while the majority of the Brown family lives in Arizona and Utah.)
"With Leon being transgender and queer in general and being in a family that predominantly practices a Mormon Fundamentalist faith, Mormonism hasn't traditionally been kind to queer people. Especially with a family that's quite a bit conservative and partially against transsexuality in general.
"[Leon has] just been separating themselves from the situation, and has been sticking with people who are more safe with them."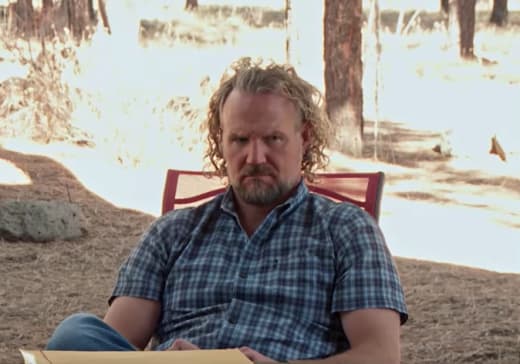 "It's not that they're not fitting in. It's that they have chosen to go to people they can trust. They've found a safer community for themselves."
A few weeks ago, Gwen talked about how the family reacted to Leon coming out as transgender. She stated that Leon's mother, Meri, "was absolutely the most supportive" but that "transphobes still very much exist even in this family but they're the very small minority of us."
While Gwen didn't specify which members of the family were unsupportive of Leon, she has in the past indicated that her brother Paedon may be one of the people she's talking about. In a recent interview, Paedon insinuated that Leon may have transitioned for attention. He also used Leon's dead name several times, something Leon has asked those in their life not to do.
"If you choose to not use my correct name or pronouns, then you do not need to speak to or about me. My name is Leo or Leon, and my pronouns are they/them. Please only refer to me in that way," they wrote when they announced in June 2022 that they were transgender.
View this post on Instagram
Kody has never spoken publicly about Leon's transition, but it's likely to be discussed in the upcoming 18th season, which is currently being filmed.
It is unknown where Kody's relationship with Leon currently stands; however, according to Gwen, it's probably not great.
"Honestly, he doesn't have good relationships with any of his kids."
Watch Gwen's full video below!
RELATED STORY: Gwendlyn Brown Reveals How Her Family Reacted to Sibling Leon's Transition & How Meri Brown Reacted to Recent Abuse Claims
(Photos: Instagram; TLC)