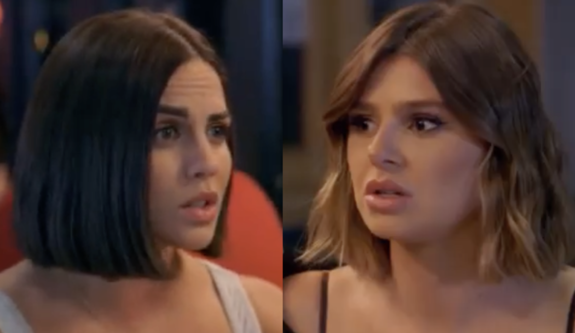 Katie Maloney has exactly two words for her Vanderpump Rules co-star Raquel Leviss following the recent Scandoval…and unlike James Kennedy, Katie isn't talking about "the D word or the S word."
On this week's episode of Lala Kent's Give Them Lala podcast, the 'VPR' stars discussed the months-long affair between Raquel and Tom Sandoval– aka the "Scandoval"– which led to the demise of Sandoval and Ariana Madix's nearly 10-year relationship.
Though Katie, Lala and other 'VPR' cast members (current and former) have already declared their allegiance to Ariana, Katie reiterated on the episode how angry she is at Raquel, saying she can "confidently say f**k you" to the retired pageant queen.
Katie–- who is partnering with Ariana to open a sandwich shop called Something About Her–- noted that Raquel had not only betrayed Ariana, but also others on the cast who had treated her with kindness. During the podcast, both Katie and Lala accused Raquel of being unappreciative.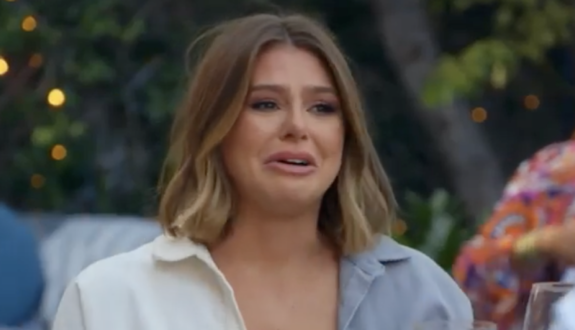 "I gave you every opportunity," Katie said. "I was so kind to you when I didn't have to be, but I was. The fact that you didn't really step [up] or appreciate that or recognize that and you walked all over that and took a giant dump on it, you're an idiot."
Katie insisted she had no sympathy for Raquel over the public controversy she's currently facing, chalking it up to karma.
"You deserve … what's coming to you right now," she said.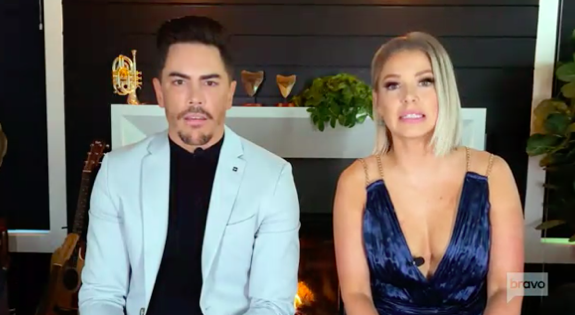 (While Raquel claimed last week that news of the Scandoval caused her co-star Scheana Shay to punch her in the face and leave her with a black eye, Scheana's attorney claims the physical attack never happened and is a lie created by Raquel. Still, Raquel has been granted a restraining order against her former friend and a court hearing has been set for March 29 to discuss the case.)
Katie didn't let Sandoval off the hook for his part in the Scandoval either, though she suggested her opinion of the amateur trumpet player was never very high to begin with, being that Sandoval "never" respected or acknowledged her while she was married to his BFF and business partner, Tom Schwartz.
"I never stood a chance with [Sandoval]," Katie said. "He was always going to find fault with me."
RELATED STORY: SUR Manager Peter Madrigal Says He Overlooked Signs That Tom Sandoval & Raquel Leviss Were Hooking Up Behind Ariana Madix's Back: "I Kind of Dismissed It"
(Photos: Bravo; Instagram)