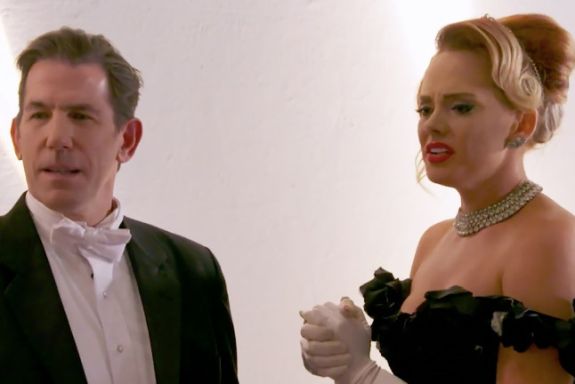 Thomas Ravenel has been awarded permanent sole custody of the two children he shares with his ex (and former Southern Charm co-star), Kathryn Dennis.
The 60-year-old former South Carolina politician confirmed to AllAboutTheTea this week that earlier this year, a judge decided he was the more fit parent to care for his and Kathryn's eight-year-old daughter Kensie and six-year-old son Saint.
"I make all the parenting decisions," Thomas said. "Kathryn has the right to supervised visitation by an approved supervisor between the hours of 9:00am – 7:00pm, every other weekend."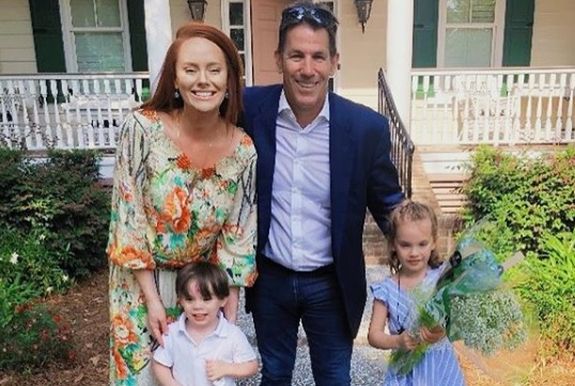 Thomas went on to say that Kathryn is not allowed overnights with their children, explaining that he transports Kensie and Saint to a halfway point between Aiken, South Carolina–- where Thomas relocated with his children in the summer of 2021–- and where Kathryn lives. (According to a recent report by The Sun, Kathryn is currently living with her dad after being evicted from her apartment and getting fired from 'Southern Charm' earlier this year.)
Thomas said he is "beyond grateful for the outcome of this custody battle"– one that technically kicked off in 2016 when he was awarded temporary full custody after Kathryn entered rehab.
View this post on Instagram
"Family is the most important thing in my life, and I will do everything in my power to ensure that my kids have a happy and stable future," Thomas said. "This has been a challenging journey, but with the support of my loved ones and legal team, justice prevailed."
According to The Sun, the latest custody order is a result of Kathryn having "failed multiple drug tests."
"She tested positive for three illegal drugs," a source told the outlet, adding that Thomas' legal team also "had a mountain of evidence of neglect" against the 31-year-old mom.
As The Ashley previously reported, Thomas filed for full custody of the kids in October 2020, requesting that Kathryn only have supervised visits due to her alleged drug use and neglect of the children–- along with some other unsavory accusations. Though Kathryn denied the claims, Thomas was awarded temporary custody of Kensie and Saint.
The exes had reached a joint custody agreement in 2019, but court documents filed in October 2020 indicated that Thomas believed there had been "changes" affecting the "health, safety and welfare" of the kids and that Kathryn had "relapsed" and was "no longer sober from illegal drugs."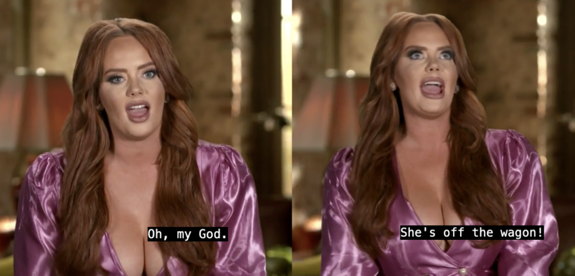 Kathryn lost joint custody of Kensie and Saint in 2021 and Thomas was awarded temporary primary legal custody. As a result of this ruling, Kathryn was restricted to supervised visitation by a court-approved supervisor every other weekend.
As The Ashley told you earlier this year, Kathryn departed 'Southern Charm' as a full-time cast member after Season 8 and will only appear as a guest star in the upcoming season. She shared the news of her (semi-) exit from the show in January, calling her time on the Bravo reality series–- where met T-Rav–- a "wild ride."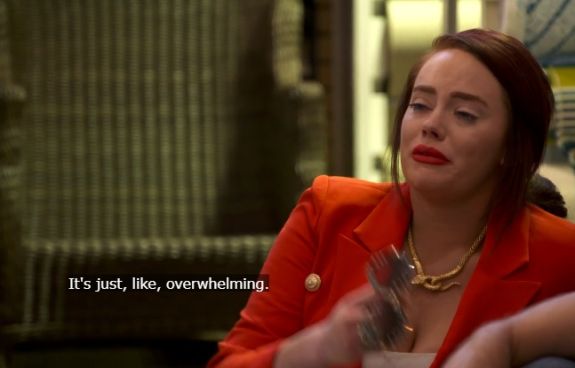 When confirming she would be entering the next chapter of her life "away from the 'Southern Charm' lens," Kathryn opted not to address the allegations of her being fired from the show due to multiple no-shows and treating the show's crew poorly.
Kathryn has not commented on the new custody arrangement between her and Thomas, though a source told The Sun she has "been adhering surprisingly well to the order." However, Kathryn may have hinted this week that she isn't too pleased about her ex's latest move.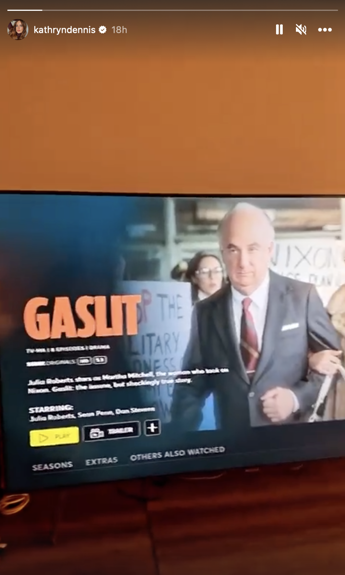 On Monday, Kathryn posted a quick clip to her Instagram Story of a TV displaying the movie "Gaslit."
RELATED STORY: Filming Wraps On 'Southern Charm' Season 9: Here's What to Expect From the Upcoming Season
(Photos: Bravo; Instagram)