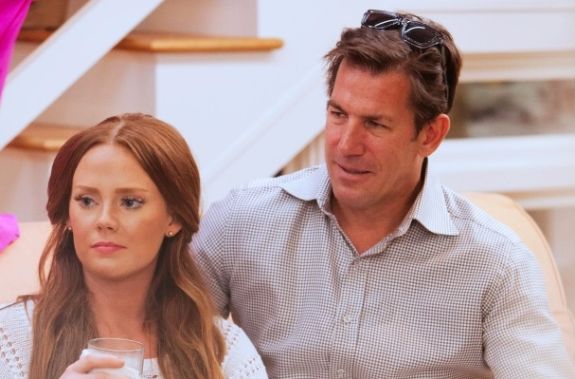 Kathryn Dennis recently lost custody of her two children to her ex (and frequent court- and online-sparing partner), Thomas Ravenel, but the Southern Charm star appears to be trying to put their battles behind her. On Sunday, Kathryn surprised many fans when she took to Instagram to wish Thomas a happy Father's Day— even stating that she's "grateful" for T-Rav.
"I am so grateful for my Father and for the Father of my children," Kathryn wrote in the caption of a pic showing Thomas and their kids, Saint and Kensie. "I feel like it's important to honor my co-parent because I am grateful for the gift of our two precious humans above all else and no matter the noise."
View this post on Instagram
Many fans applauded Kat for her maturity.
"Wow, u r a better woman than me," one person wrote in the post's comment section. "After the custody s**t he pulled I'd want him nonexistent."
"I just want to say that I am so proud of you!" someone else wrote. "You have come a long way! The fact that you have gotten to where you are now, is amazing! Taking the high road is never easy, but you make it look BEAUTIFUL!"
As The Ashley has previously reported, Thomas confirmed in a May interview that he now has permanent sole custody of the kids, with Kathryn only getting supervised visits a few times a month.
Longtime followers of the Kat/Thomas custody battle will remember that Thomas filed for full custody of the kids in October 2020, requesting that Kathryn only have supervised visits due to her alleged drug use and neglect of the children–- along with some other unsavory accusations. Though Kathryn denied the claims, Thomas was awarded temporary custody of Kensie and Saint.
Kathryn officially lost joint custody of Kensie and Saint in 2021 and Thomas was awarded temporary primary legal custody. In 2022, T-Rav was given permanent sole custody.
"I make all the parenting decisions," Thomas said in May. "Kathryn has the right to supervised visitation by an approved supervisor between the hours of 9:00am – 7:00pm, every other weekend."
View this post on Instagram
Thomas went on to say that Kathryn is not allowed overnights with their children, explaining that he transports Kensie and Saint to a halfway point between Aiken, South Carolina–- where Thomas relocated with his children in the summer of 2021–- and where Kathryn lives. (According to a recent report by The Sun, Kathryn is currently living with her dad after being evicted from her apartment and getting fired from 'Southern Charm' earlier this year.)
While Kat was applauded by some for coming a long way in her custody battle, others felt that T-Rav did Kathryn dirty by taking the kids away from her.
"Make no mistake, that man hates you and has made it his mission to ruin your life," someone wrote. "Never trust him again, ever."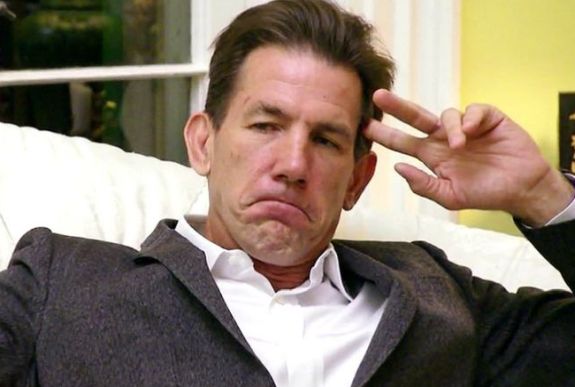 "I'm sorry but any man who takes his children away from their mother isn't worth celebrating," another person wrote.
Thomas did not respond to Kat's post.
RELATED STORY: Former 'Southern Charm' Star Thomas Ravenel Awarded Permanent Sole Custody of Kids With Ex-Kathryn Dennis: "I Make All the Parenting Decisions"
(Photos: Bravo; Instagram)