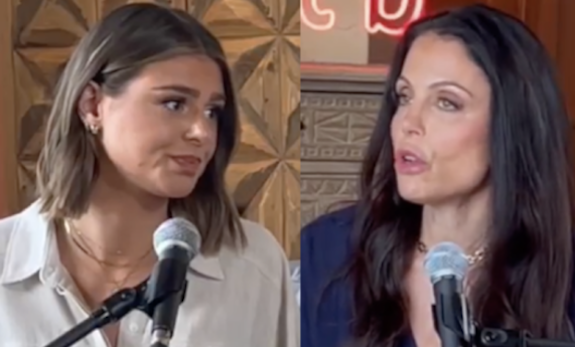 Rachel Leviss is reportedly not returning to Vanderpump Rules, but the Scandoval culprit still plans to remain in the public eye. Well, technically ear.
During Part 3 of her interview for Bethenny Frankel's Just B podcast, Rachel–- who has not filmed for Season 11 of 'VPR'–- was asked if she would ever return to reality TV, to which she responded with a hard "hell no."
"I refuse to not respect myself on that level where I would endure that emotional abuse any longer," she said. "I can't do that to myself."
While Rachel was the recipient of plenty of vitriol (both on-screen and off) after the news of her affair with co-star Tom Sandoval broke March 1, she's certain the network would've liked to see her return to the series; however, she doesn't believe her Season 11 storyline would've been one of redemption.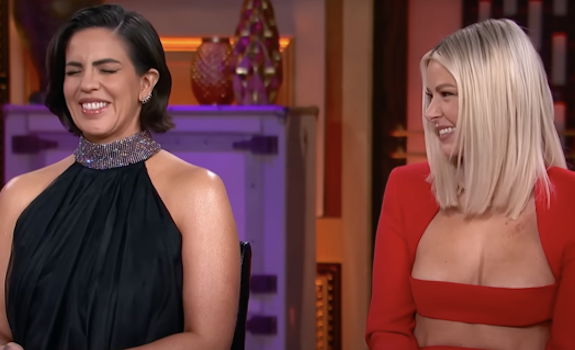 "Of course they want me back, and I know that other people on the cast are more important than I am, so I don't even think I would get a 'redemption' arc, to be honest," she said. "I also know that I wouldn't be able to share all of my story. Whatever I share gets condensed to five minutes, max … ."
According to Rachel, a few of her castmates wanted to see her return to the series, too, but she doubted their motives.
"Tom has emailed me twice, Lala [Kent] wanted me back, Lisa [Vanderpump] wanted me back, yeah … they have ulterior motives," she said. "They don't care about my well-being, they care about their narrative that they need to portray on this show."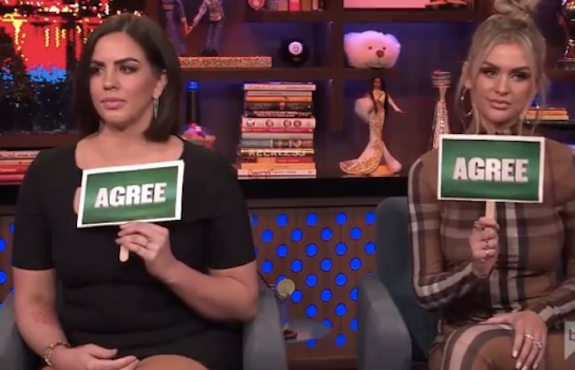 (She revealed later on the podcast that she now has a no-contact policy "with every single cast member" of 'VPR.')
Rachel admitted that she did consider a 'VPR' comeback at one point, but Bravo was unable to meet her demands.
"I asked for equal pay as Tom and Ariana [Madix], and for them to pay for my treatment expenses [at The Meadows]," she said, referring to the Arizona facility she sought treatment in for months amid the immediate Scandoval fallout. "They refused to pay me equally, and I was considering going back if I was going to be paid equally. I feel like, when you pay your employees, it really shows how much you value them."
Rachel said she has "a theory" that Bravo only refused to cover the cost of her treatment because "if they paid for it, they would admit to this liability."
She also called out the network for taking so long to acknowledge her safety concerns.
"Just a few days ago, someone from the network reached out and offered for security to be at my house where I'm staying with my parents," she said. "And it's like, it's a little too late. All of the death threats were happening months ago and you were aware of it and did absolutely nothing to protect anyone."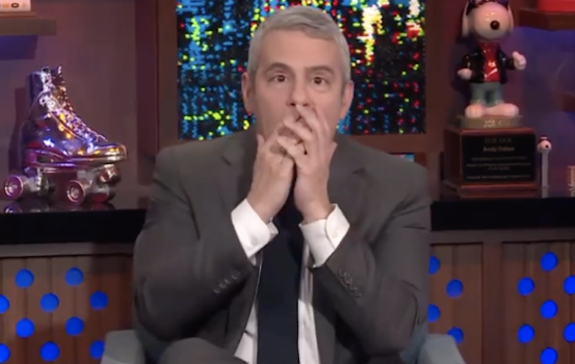 When asked if she holds the cast responsible for the hate she's received, Rachel said she thinks they're "doing their jobs to make money"–- something she claims she's unable to do herself post-Scandoval.
"So many people are using this opportunity and scandal to monetize for their own benefit and I'm left here broke," Rachel said. "My name has been raked through the coals. I don't have business opportunities. My brand is shot!"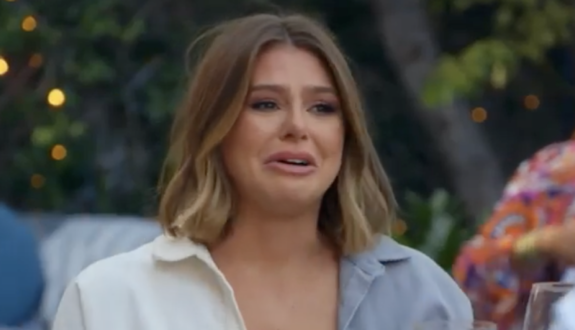 Despite her busted brand, Rachel plans to start her own podcast, claiming she's really "impassioned about learning about myself and the psychology behind all this."
"I feel like it would be a great way to share my side of story and bring on experts that really understand the psychology behind it," she explained. "I feel like, you know, this is an area that's untapped because nobody really wants to talk about being the other woman. And for as many people who were hurt by this affair, there is equally as many people who have been [the other person]."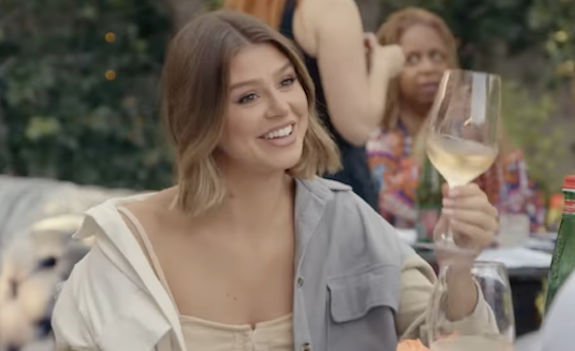 Rachel also took the opportunity to discuss some of the regrets she has, admitting she "would do everything differently" if given the chance to go back.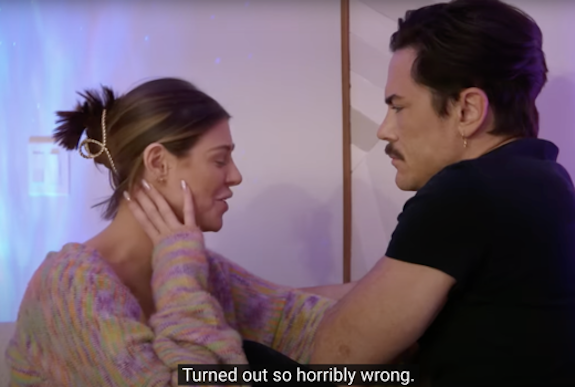 " … I really just want to acknowledge that a lot of people were believing in me and I feel like I was a disappointment to those people," she said. "I know there was a lot of trust that was broken, between my friendships and betrayal that happened, and I look back at my actions and I am disappointed in myself as well.
"That is not the person that I want to be," she continued. "I wasn't happy, I was really hurting. I don't ever want to be in a place like that again, and I will make sure that I don't put myself in that position again."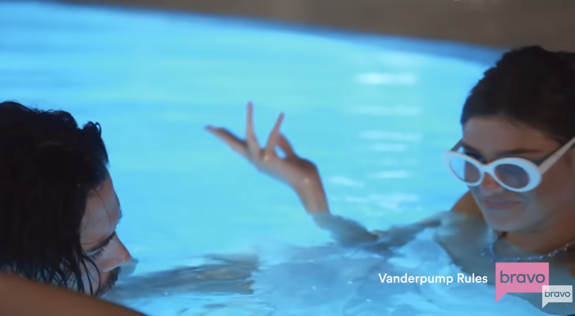 Rachel said she's been given an opportunity to learn about and forgive herself–- and "hopefully" share some of her experience with others–- which is something she wouldn't have had it not been for Scandoval unfolding the way it did.
"I needed to get caught, I needed to, because it would have just continued and that's not who I want to be," she said. "This was the biggest wakeup call for me."
RELATED STORY: Rachel Leviss Reveals Why She Was Very Upset That Her Dog Graham Was Given Back to James Kennedy; Says Graham Was "Used As Bait" to Get Her Back on 'Vanderpump Rules'
(Photos: Bravo; Instagram)