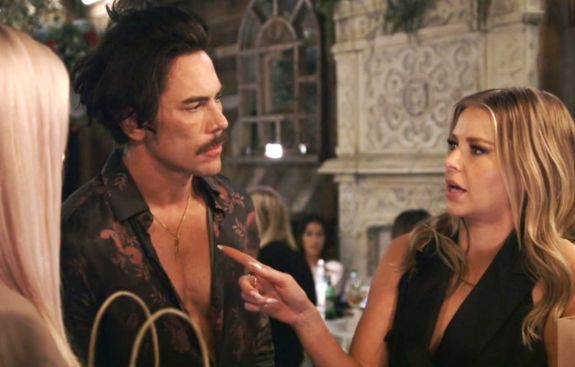 Ariana Madix revealed this week why she and ex Tom Sandoval are still shacking up together, nearly six months after she found out that Sandoval was cheating on her with their friend and fellow Vanderpump Rules cast member, Rachel Leviss.
As The Ashley previously reported, Ariana and Sandoval continue to reside in the Valley Village casa they purchased together for $2 million in 2019; however, the exes do not interact with each other and allegedly only communicate through a third party.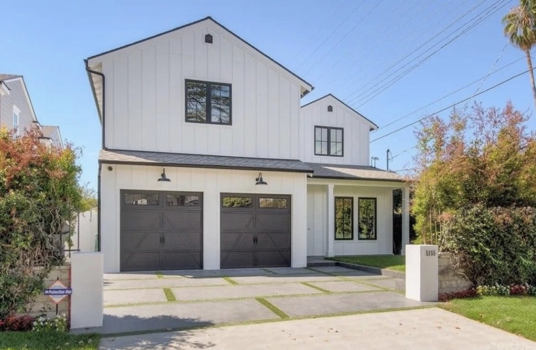 Shortly after the Scandoval broke in March, many fans online began questioning why neither Sandoval nor Ariana had moved out of their shared home, and when asked the question on social media this week, Ariana finally explained why she has yet to relocate.
"I live in my home that I own while working with my lawyer and financial advisors to navigate the best path forward before uprooting my dog and my elderly cat and causing more trauma for the three of us," she wrote.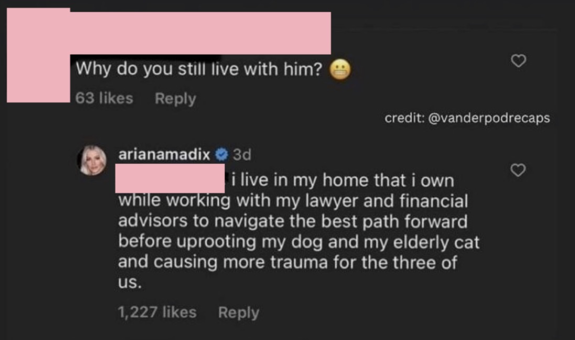 Those who tuned in to listen to Rachel's recent interview on Bethenny Frankel's Just B podcast got to hear Rachel's take on the former couple's current living situation, which she admitted didn't surprise her.
" … Because in my eyes, it's been this way," Rachel claimed, insisting Ariana and Sandoval hadn't been a "romantic couple" in quite some time.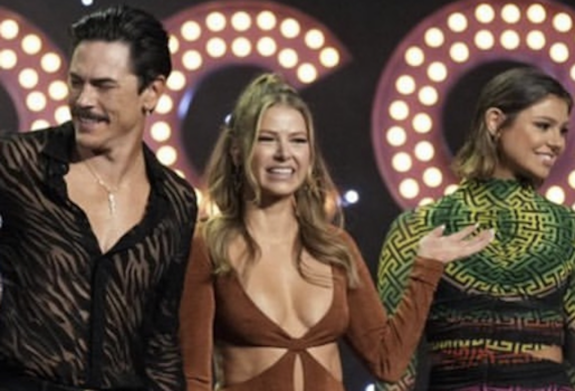 Stassi Schroeder also commented on the cohabitation of her former 'Vanderpump Rules' co-stars this week during an episode of her Straight Up With Stassi podcast.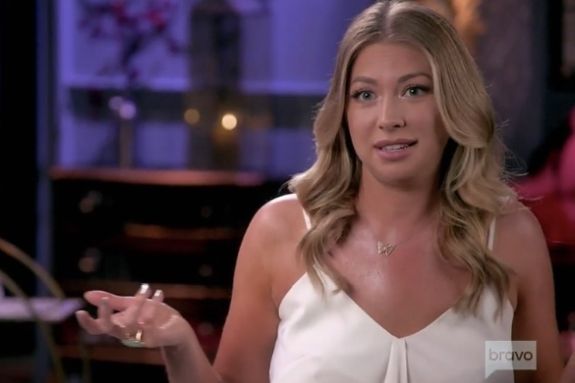 Like many others, Stassi took issue with Rachel's recent interview, though much of her anger was directed at Bethenny herself for not being more informed of the 'Vanderpump Rules'/Scandoval situation prior to interviewing Rachel.
(Bethenny admitted on Part 1 of the interview that she had never watched 'Vanderpump Rules' and only became familiar with the Bravo series by watching clips after the Scandoval broke.)
Stassi also questioned why Bethenny seemed to put a lot of emphasis on the fact that Ariana still lives with her ex-boyfriend.
"She's not living with Sandoval because she's forgiven him," Stassi said. "She's living with Sandoval because she's like, 'This is my house too and I refuse to leave my own home,' and Sandoval is being a gaslighting prick motherf**ker who is refusing to leave."
RELATED STORY: Rachel Leviss is Launching a Podcast, Despite Claiming Her Brand is "Shot" Due to Scandoval; Reveals Which 'Vanderpump Rules' Cast Members Reached Out to Her & More
(Photos: Bravo; Instagram)