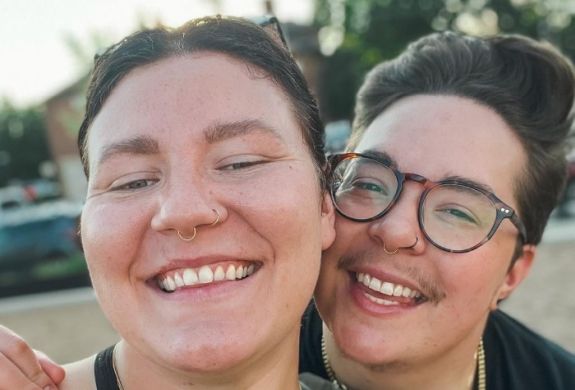 Leon Brown managed to get married to their longtime partner, Audrey Kriss, without the world knowing— or without their dad, Kody Brown, manically dancing through the nuptials.
The Sun broke the news on Thursday that Leon— who is the only child of Kody and his ex-wife Meri Brown— secretly married Audrey last year in a ceremony that was held at a home in Colorado Springs, Colorado. According to the marriage certificate issued, the wedding took place on October 29, 2022, just days after Leon's brother, Logan, married Michelle Petty in a wedding both Leon and Audrey attended.
Audrey, who is transgender, and Leon— who came out as transgender in June 2022 and uses they/them pronouns— reportedly applied for their marriage license on October 19. On October 29, the pair had a "self-solemnized" ceremony, which means they did not have any type of officiant marry them. (The couple's marriage is legal since they completed and returned a marriage license application.)
Their marriage was officially recorded by the clerk's office in July.
According to The Sun's source, Leon's parents Kody and Meri were not present for the nuptials. It is unknown if they— and the rest of the Brown Family— are even aware that Leon and Audrey tied the knot.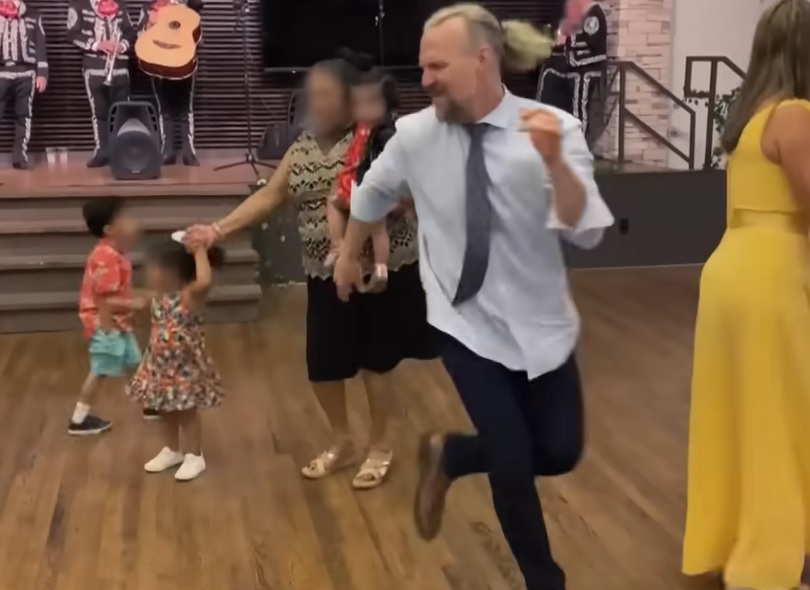 While Meri has remained supportive of Leon since their transition, Kody has not, according to The Sun.
"Kody has not supported Leon's transition. He's very much estranged from them," the source stated.
In February, Leon's half-sister, Gwendlyn Brown, talked about why Leon has chosen to separate themselves from most of the Brown family.
"With Leon being transgender and queer in general and being in a family that predominantly practices a Mormon Fundamentalist faith, Mormonism hasn't traditionally been kind to queer people," Gwendlyn— who is bisexual and recently married Beatriz Queiroz— said on YouTube. "Especially with a family that's quite a bit conservative and partially against transsexuality in general.
"[Leon has] just been separating themselves from the situation, and has been sticking with people who are more safe with them…It's not that they're not fitting in. It's that they have chosen to go to people they can trust. They've found a safer community for themselves."
View this post on Instagram
A few weeks earlier, Gwen spoke about how the family reacted to Leon coming out as transgender. She stated that Meri "was absolutely the most supportive" but that "transphobes still very much exist even in this family but they're the very small minority of us."
Leon and Audrey have been engaged since January 2019, when Leon proposed to Audrey at the Women's March in Washington D.C.
As of press time, Leon and Audrey have not commented on the news of their wedding breaking. Kody and Meri have also remained silent.
RELATED STORY: 'Sister Wives' Star Gwendlyn Brown Is Married! Get Details of Her Wedding to Beatriz Queiroz & Find Out Who Attended the Nuptials