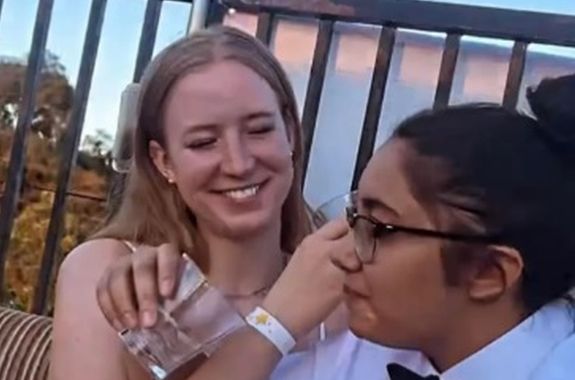 A Sister Wives star said "I do" on Saturday night— and, luckily, it wasn't Kody Brown!
Gwendlyn Brown— the daughter of Kody and his ex-wife Christine— married her fiancé Beatriz Queiroz on July 15. The reception and after-party took place at The Mayor, a retro-themed bar/restaurant in Flagstaff, Arizona. The guests enjoyed a reception under the stars, with food and drinks served on the venue's rooftop bar.
Gwendlyn wore a long, casual white dress while Beatriz— who proposed to Gwen in November— wore a white shirt and black bow tie.
"Say hello to Mrs (x2) Queiroz," Gwen wrote in the caption of her and Beatriz kissing.
View this post on Instagram
(Gwen stated in an online video in March that she plans to change her last name to Beatriz's after the wedding.)
During the 17th season of 'Sister Wives'–which aired last year— Gwendlyn talked about her bisexuality.
"I'm bisexual. I'm not only attracted to women, I'm also attracted to men and people who fall into other gender spectrums," she said in an October 2022 episode.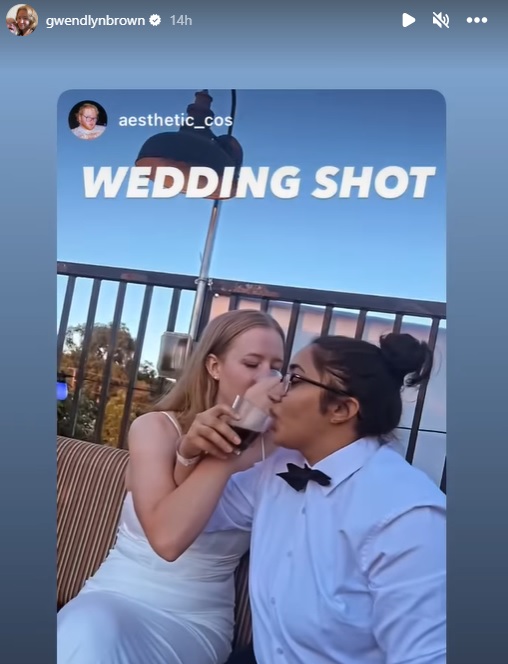 It's still unknown if Kody (and his only wife Robyn) attended the wedding, but Gwen's sisters Truely, Ysabel and Mykelti were spotted in photos of the crowd. Also confirmed to have attended is Leon Brown, who was shown in a photo from the wedding posted by their mom, Meri. (While many of the Brown children have recently come forward to talk about how Meri allegedly mistreated them as kids, Gwen has remained close to her.)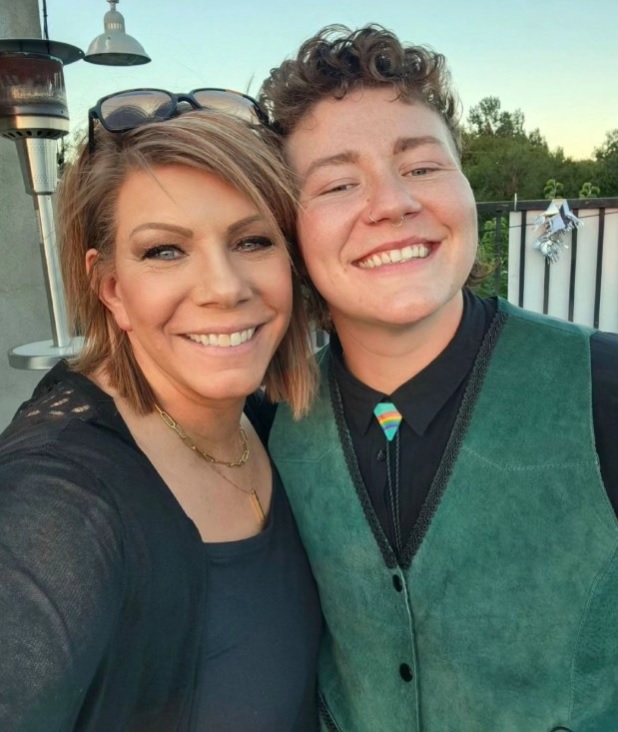 A series of family photos posted to Instagram by Mykelti showed Christine (and her fiancé David Woolley), Logan and his wife Michelle, Aspyn and her husband Mitch, as well as Janelle, Hunter, Gabe and Garrison. (Janelle later wrote on Instagram that her daughter Maddie and her family—who live in North Carolina— were unable to attend. Janelle's youngest daughter, Savannah, is staying with Maddie for the summer so she did not attend, either.)
As The Ashley has previously reported, Gwen and her brother Paedon have long been estranged, so it's not surprising that he did not go.
View this post on Instagram
Since getting engaged in November, Gwendlyn has become increasingly more outspoken about her poor relationship with her dad, as well as her dislike of Robyn.
Gwen stated that Robyn and her kids didn't come to her engagement party held earlier this year, even though they were invited.
"I invited them to my engagement party, but I don't know if [Robyn] felt like it wouldn't be a safe space for them," Gwen said in a video from March. "Or if they decided they just don't wanna go, but it seems they decided they don't want to see me."
As for the wedding, Gwen stated in a YouTube video posted earlier this year that Kody wouldn't be walking her down the aisle at her wedding. While she was hopeful that he would attend, she was unsure if Kody would come because he had "shunned" many of his kids that he shares with his ex-wives.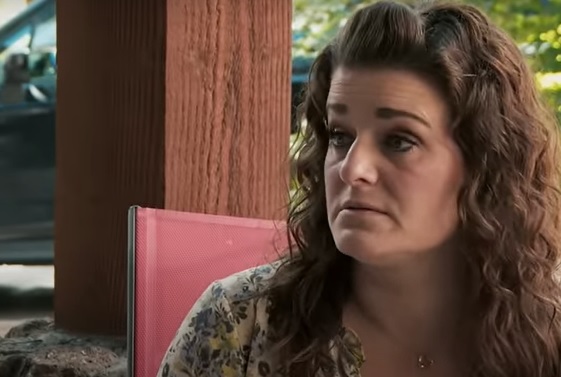 " … I don't know if they'll want to come," Gwen said. "We've kind of been like, shunned. I don't think [my dad] wants anything to do with the rest of us. I really hope they do come."
Gwen is the fifth of the 18 Brown kids to get married. Madison was the first to get married when she and Caleb Brush wed in 2016. Mykelti married Tony Padron several months later in an on-camera ceremony and taco-filled reception. Aspyn and Mitch got hitched in 2018 (in a wedding shown on 'Sister Wives'), while Logan married Michelle last year (off-camera).
It's unknown if Gwen and Beatriz's wedding will be shown during the upcoming 18th season of 'Sister Wives,' which premieres next month.
UPDATE! In a new video posted by Gwen's Instagram on Monday, it appears that Robyn is sitting in the background. Kody has not yet been seen in any wedding pics.
View this post on Instagram
In photos posted by Christine to Instagram on Monday, Kody (and his unmistakable Kodi-locks hair) can be seen in the background during the first dance.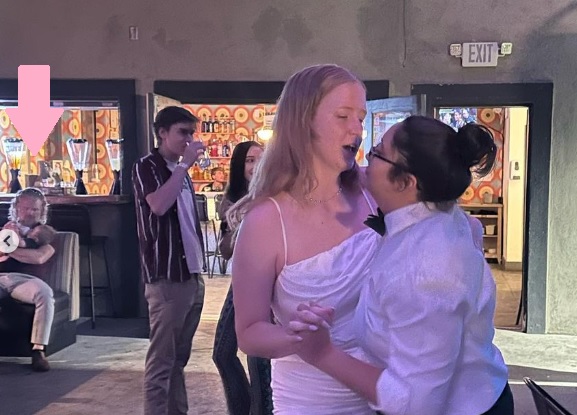 RELATED STORY: Kody Brown Gets a Big "F**K YOU" From Janelle Brown in 'Sister Wives' Season 18 Trailer