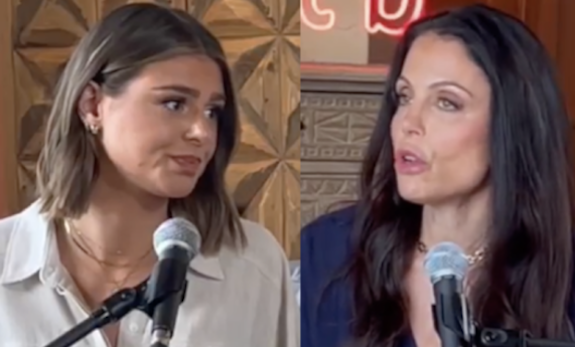 After months of radio silence, Vanderpump Rules star Rachel Leviss–– formerly known as "Raquel"–– sat down recently to tell her side of the Scandoval story and seemingly attempt to do some damage control.
Rachel spilled the (lukewarm) tea on this week's episode of former Real Housewives of New York star Bethenny Frankel's Just B with Bethenny Frankel podcast, nearly six months after the reality TV world was rocked by the news of Rachel and 'VPR' cast member Tom Sandoval's seven-month affair, which happened behind the back of Sandoval's longterm girlfriend–- and Rachel's alleged "best friend"–- Ariana Madix.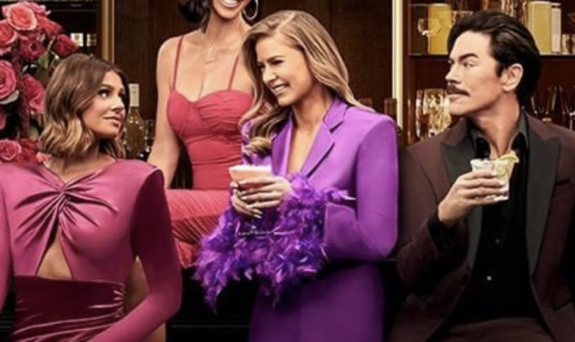 Here, The Ashley breaks down some of the most-interesting parts of Raquel's Rachel's interview.
On why the other 'Vanderpump Rules' cast members contributed to her cheating with Sandoval: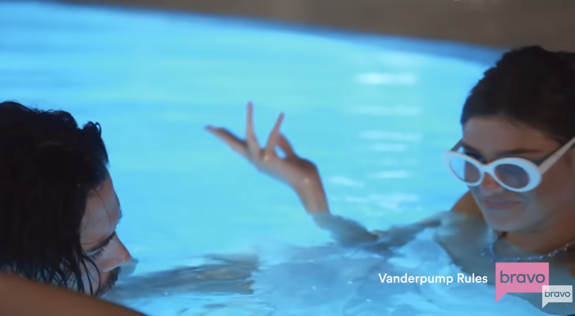 During the interview, Bethenny noted that on reality TV, certain things (in this case, cheating/affairs) are almost celebrated, to which Rachel added that within the 'VPR' cast, cheating has almost been "normalized."
" … as I'm looking up to my fellow cast members and seeing them as role models and seeing how to make a good reality TV show, because I want to do my job well, it's uncanny to see the hate that THIS specific affair brought up in people when almost every single one of the cast members have been in an affair," Rachel said.
On the claims that Ariana was her "best friend":
While it was touted by 'VPR' cast members and viewers alike that Rachel had committed the ultimate betrayal by Vander-humping her "best friend's" boyfriend, Rachel said that wasn't exactly the case.
"Ariana and I were not best friends," she said. "We were acquaintances and became friends through the show. She's always been somebody who's been very sweet to me. She would stand up for me and encourage me to pursue whatever I was pursuing and that was all great, but we never had like, a deep conversation that I would have with my best friend."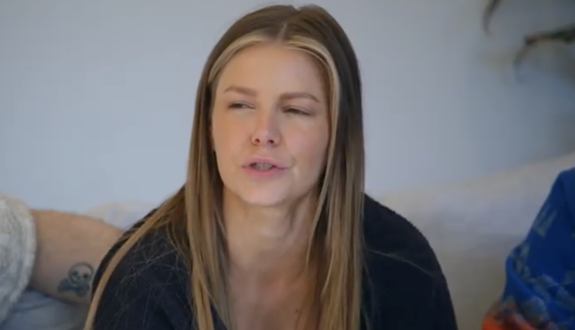 Though Rachel said it's "painful" to think that she's hurt Ariana, she claimed it wasn't her intention.
"I wasn't trying to be a malicious person, I just got wrapped up in this and wasn't thinking clearly, but we were not best friends … ," she said.
To add insult to affair injury, Rachel said though it may have appeared to outsiders that she and Ariana were "close friends," the two only really hung out because Rachel was kicking it with Sandoval.
On feeling "exploited" by Bravo:
During the interview, Rachel–- who has reportedly not filmed for Season 11 of 'VPR' despite having a contract to do so–- told Bethenny they share similar opinions regarding Bravo's alleged "exploitation" of the Scandoval situation. Rachel claimed that while the network is "running to the bank with this scandal," she hasn't "seen a single penny."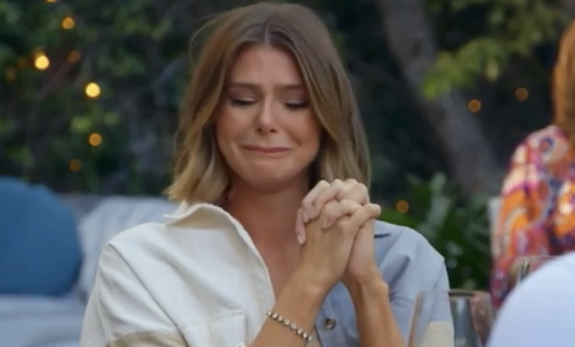 " … In that way I feel like it's not fair, and I feel like a toddler saying, 'It's not fair!" but it really isn't," she continued. "I feel like I've been portrayed as the ultimate villain, my mistakes that I've made on camera live on forever … ."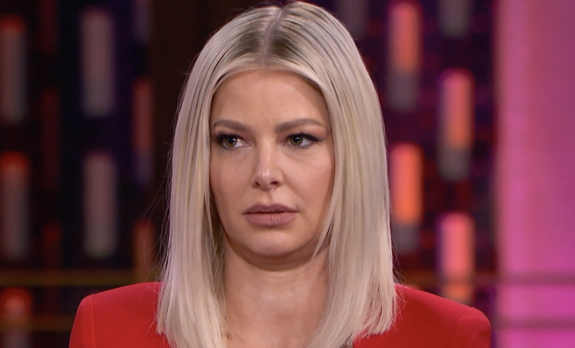 Rachel said reality TV "dangles a carrot" in front of cast members, telling them if they don't share their story, "it's going to be written for you." She said this thought terrified her and is the reason she "almost went back" to the show.
On what motivated her Season 10 actions:
After being informed by producers that cast members get paid off of their "performance" from the season prior, Rachel said she went into Season 10 with a plan.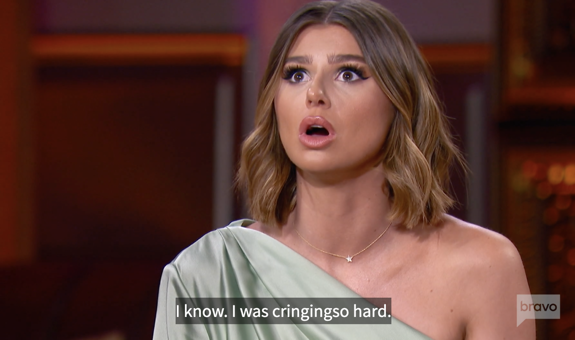 " … I was like, 'Ok, this could be my season, I could really stand out and I'm single for the first time. Like, I wanna embrace that,'" she said "And I took direction well."
Rachel also said she would've never gotten involved with Sandoval if she "thought there was longevity" between him and Ariana.
"The people closest to them could see that their relationship hasn't been what they portray on camera and Tom always told me [he and Ariana] are a brand, they're an image," she said. "They work together to do brand deals and they are business partners."
On Sandoval and Ariana's living situation:
As 'VPR' fans know, Sandoval and Ariana are still shacking up, despite splitting nearly six months ago. While Rachel said she doesn't know either Sandoval or Ariana's financial situation, she admitted she isn't surprised that the exes are still cohabitating.
" … Because in my eyes, it's been this way," she explained, insisting Ariana and Sandoval hadn't been a "romantic couple" in quite some time.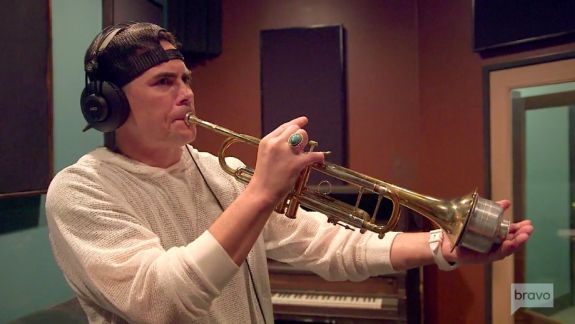 Rachel also revealed that she gave Sandoval a key to her apartment while she was at The Meadows treatment facility in Phoenix, Arizona, so he would have somewhere to go, but Sandoval chose to stay at the house with Ariana instead.
On her relationship with James Kennedy:
As she acknowledged the hurt she has caused, Rachel also blamed some of her behavior on her split from ex-fiancé, James Kennedy. According to Rachel, she got involved with Sandoval because she was "completely wrapped up in heartbreak and wanting to get certain needs met."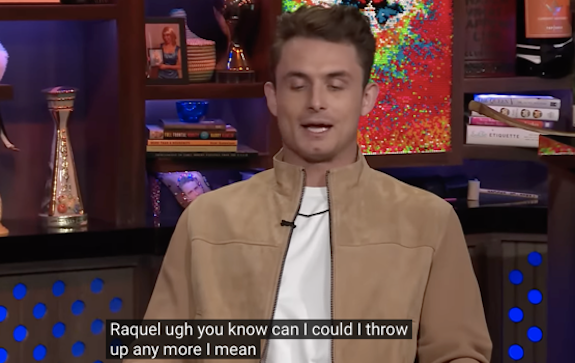 "Looking back now, I can see that I was still healing from a relationship from somebody who I thought I was going to marry and in ending that, I still hadn't healed yet," she said.
On checking into a treatment center:
Shortly after fulfilling her filming obligations for the Season 10 Reunion, Rachel hopped on a plane to Phoenix and checked into The Meadows treatment facility, where she remained for months. Rachel told Bethenny the time away helped her gain clarity.
"Part of the reason why I wanted to take some time away is just because it was so chaotic and loud and there such vitriol online, but then the other part … of why I wanted to go to a treatment facility was to understand my behaviors … ," she said.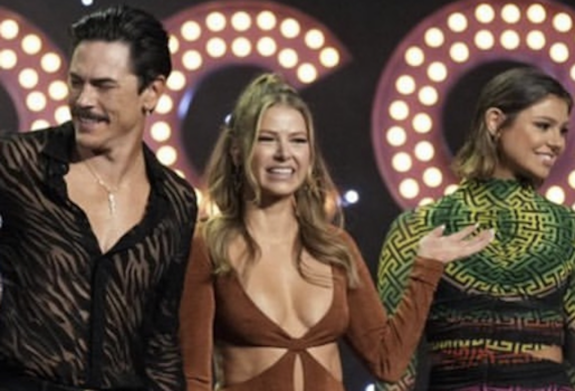 According to Rachel, her goal was to figure out why she was choosing to get romantically involved with unavailable men and getting into unhealthy relationships. She also revealed on the podcast that her decision to start going by her legal name of "Rachel" instead of "Raquel" happened after doing some "inner child work" in therapy while she was at the treatment center.
On how she feels about Sandoval today:
While Rachel said she believed at the time that she was in love with Sandoval, she now realizes that she wasn't. She also doesn't believe Sandoval was ever "truly in love with her."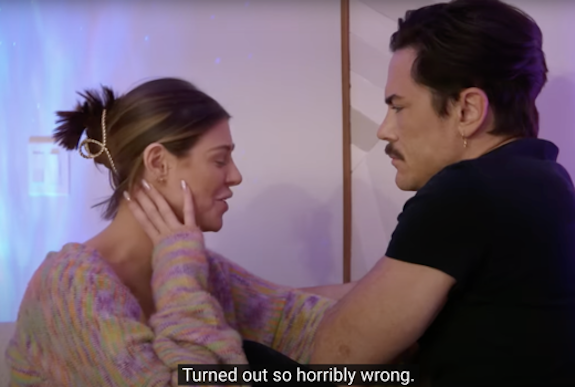 " … It was like, I was filming in a tumultuous environment, I was needing some validation and somebody to hear what I was going through and here comes along Tom who really gave me that time of day to really share my side of the story in a non-judgement zone," she said. "And that's exactly what I needed in that moment."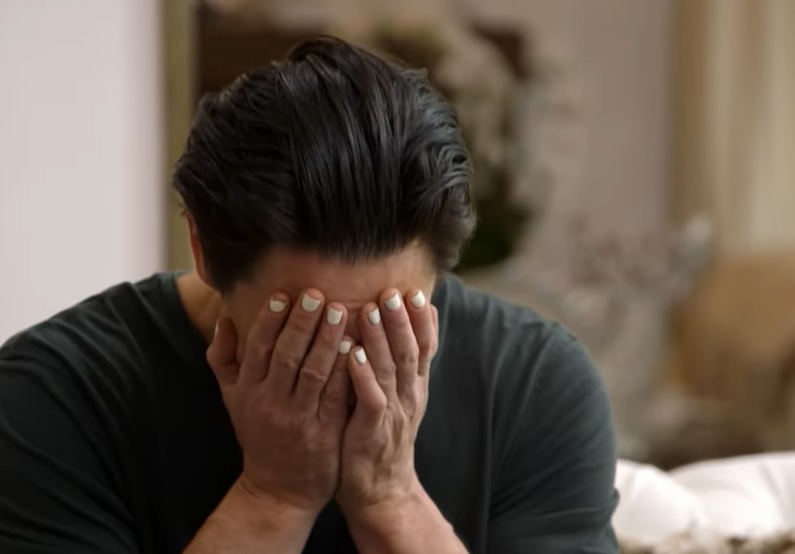 Bethenny's sit down with Rachel was met with alot of criticism on social media, according to Page Six, with some accusing the former 'RHONY' star of exploiting Rachel and others claiming not to care what the former pageant queen has to say.
"Then don't listen," Bethenny fired back at one critic in her Instagram comment section.
Listen to Rachel's full Part 1 interview with Bethenny below!
RELATED STORY: 'Vanderpump Rules' Star Ken Todd Fires Back After Being Sued For $950K By Former Pump Landlord
(Photos: Instagram; Bravo)