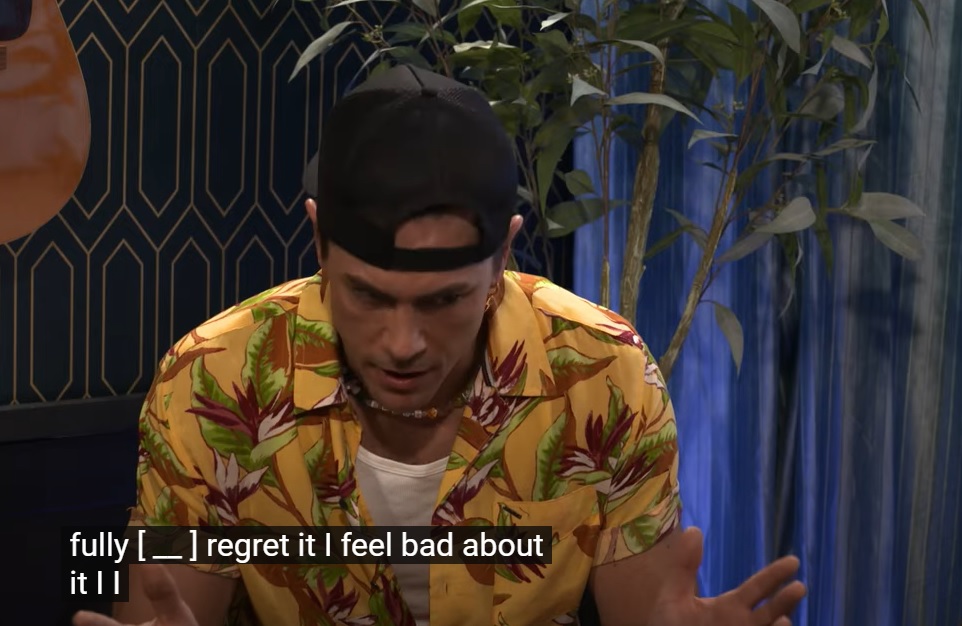 Tom Sandoval faced one of his biggest critics on the newest episode of his Everybody Loves Tom podcast, fessing up to actor Jerry O'Connell that he fully regrets having an affair with Rachel Leviss and not just breaking up with Ariana Madix instead of trying to outdo the breakup his friend Tom Schwartz had with his wife Katie Maloney.
Jerry— a Vanderpump Rules super fan– infamously slammed Sandoval on a March episode of Watch What Happens Live, stating, "Tom Sandoval is not a man. He's a little boy."
This week, Jerry agreed to come on Sandoval's podcast to apologize…and to ask Sandoval how he now feels about what he did.
"I mean, obviously, I f**ked up. I screwed up [with how] I handled the situation. I got way over my head. I know that, and I apologize for that," Sandoval said, adding later in the interview that he never wants to cause that kind of hurt again.
"If it helps, I obviously fully regret what I did. I fully f**king regret it," Sandoval said. "I feel bad about it. I hate that I hurt people. I, for the most part, have been pretty f**king miserable. I don't ever, ever want to go through what I went through again. I don't ever want to be responsible, or the cause for ever hurting people like that, and causing that kind of s**t. Ever again.
"I'm going to do everything in my power to never do that again, and never get lost and caught up in a situation like that," he added.
When asked by Jerry what he would do differently if he could back in time, Sandoval said he "wouldn't have hooked up" with Rachel to begin with.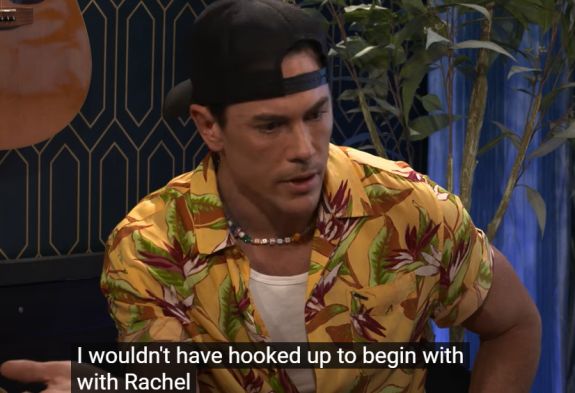 Sandoval said that he also wishes he had broken up with Ariana— his girlfriend of nearly 10 years. He went on to explain that he kept putting off the breakup because he wanted to do his breakup "better" than his pals Tom Schwartz and Katie Maloney (who divorced last year) did theirs.
"I would have gotten out of my relationship [with Ariana], ripped the Band-Aid off and not delayed that whole scenario," he added. "I think I got caught up in trying to create the perfect breakup. But it was way beyond that, because I saw what Tom and Katie went through [when they split] and I wanted to, like, do it better, do it smoother…I could have done a 100,000 things different."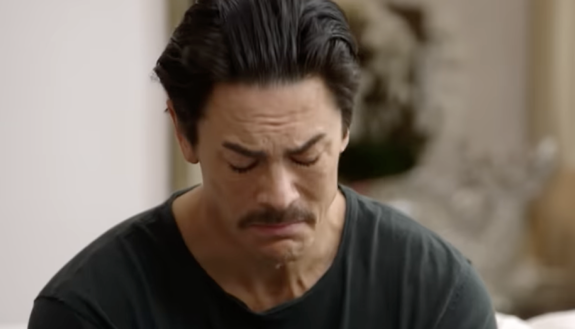 Sandoval told Jerry that— when it comes to apologies— he feels can't win in the eyes of the public.
"If I cry, it's crocodile tears, if I don't it's, 'I'm not showing any emotion.' If I'm on my knees, I'm overdoing it. If I'm standing up, I should be on my knees," Sandoval stated. "I've said [sorry] so many times. I've been accused of faking it, everything. It's like, people aren't ready to hear it. They might not ever be ready to hear it."
Sandoval then brought up the fact that James Kennedy— Rachel's former fiancé— cheated on her "three times that we know about" and none of the other 'Vanderpump Rules' cast members expected James to apologize to them, unlike what happened with Sandoval.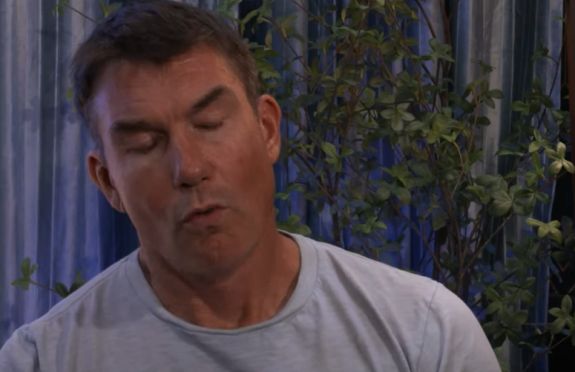 "I, for not a second, expected him to apologize," Sandoval said. "If James had apologized to me, I would have been like, 'What are you apologizing to me for? You didn't do anything to me. You hurt Raquel. Handle your business. I don't know.'"
Jerry reminded Sandoval that fans were "invested" in his and Ariana's relationship for almost a decade, and that "the circumstances of the stepping out were a little more, um…insane" than what James did to Rachel.
"I do think there is a difference and, therefore I do think the— sorry to call it a punishment—should be greater, Tom," Jerry said, adding, "I think it is, and you're currently going through it.
Sandoval insisted that, while he "obviously" regrets what he did, there are a "few positive things" to come out of the affair and breakup. One of the positives to come out of Scandoval, according to Sandoval, is his new healthier lifestyle.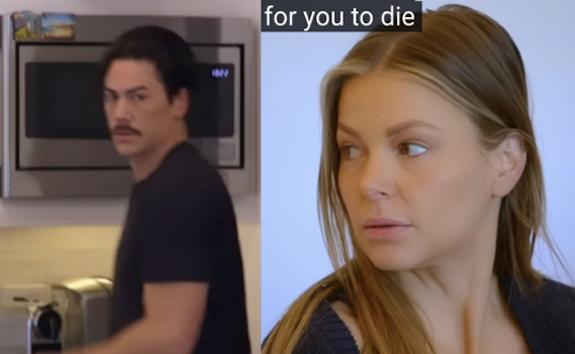 "I was on a path that was not great. I was drinking all day, every day," Sandoval— who has since quit drinking and smoking– said. "I was chain-smoking cigarettes, going out constantly. Chasing the dragon, running away from everything and hiding, hiding hiding.
"You know, when this happened, I was forced to take a really hard look at my life," he continued. "Really analyze and say, 'Dude, what the f**k are you doing?' This is not a path that leads to a long, healthy life. This is a short, like, 'Beetlejuice' star that burns bright and, you know, supernovas pretty quickly in the grand scheme of things. So it did help me; it caused me to change my habits."
Sandoval said the affair and its aftermath also helped "put in perspective" what was important in his life, and who would stand by him. He added that the incident made him "more honest" but also "more guarded."
He also claimed that people think he is a lot more calculated than he actually is.
"I'm not a schemer like that," Sandoval said. "I don't do that…"
Watch the full episode of the podcast below!
RELATED STORY: 'Vanderpump Rules' Star Tom Sandoval Reveals He Was "Very, Very Close" to Taking His Own Life Amid Scandoval Fallout
(Photos: Bravo; YouTube)