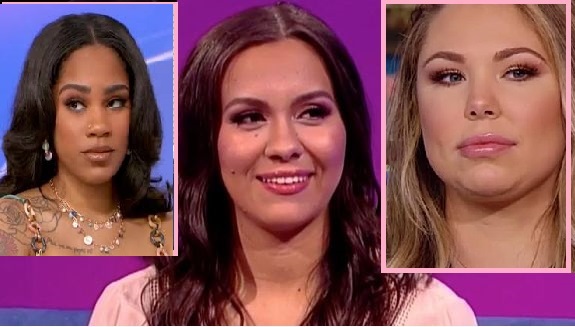 From talking about their co-stars to talking about spin-offs that could have been, it's been another busy week for the stars/former stars of the 'Teen Mom' franchise! In an effort to bring you up-to-date on the latest Teen Mom OG and Teen Mom 2 news, The Ashley brings you the Teen Mom News Pile.
Here are some of the major (and minor but interesting) 'Teen Mom'-related things that happened over the last week or so…
Briana DeJesus Says She Wants Kail Lowry Back on 'Teen Mom' & Reveals Her Feelings About Ashley Jones & Leah Messer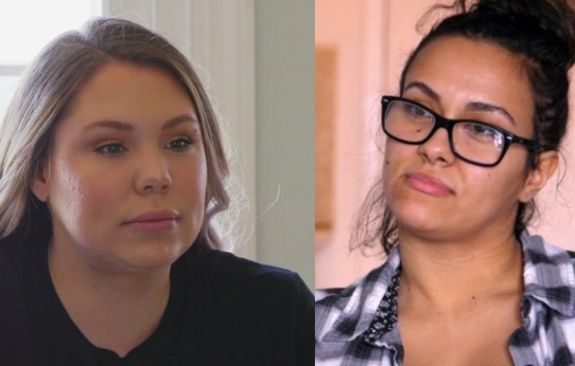 Briana made some surprising (and not-so-surprising) statements during an Instagram Q&A on Monday after asking Teen Mom: The Next Chapter fans what they're hoping to see during the next season of the show. (It was revealed during the Season 1B Reunion that the show has been renewed for Season 2.)
Briana addressed her feelings about two of her co-star nemeses– Kail Lowry and Ashley Jones— both of whom she has feuded with verbally and physically on the show in the past.
When a fan wrote that they wanted to see more of Briana and Ashley "working on working things out," Briana responded with a firm, "Um…no."
(As fans will remember, Briana and Ashley had a spit-filled sparring match during Teen Mom Family Reunion Season 2. It ended with Bri swinging from a kitchen chandelier, Ashley spitting on Briana and both of them–and their moms— getting the boot from the show.)
While Briana clearly has no desire to reconcile with Ashley, her response when someone suggested Bri's other 'Teen Mom' nemesis, Kail, should join the show was surprising.
"I like this idea," Briana said.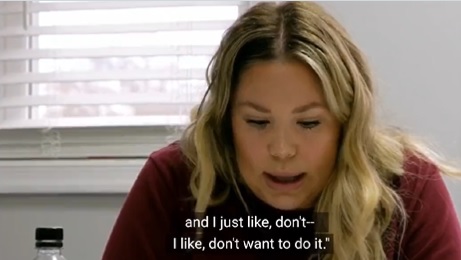 Although Kail and Briana have been battling for years over things including their shared ex Javi Marroquin, Reunion fights, clownsuits and lawsuits, the girls have not mentioned their feud for a long time publicly, so it's possible they've buried the hatchet and/or decided to finally act like adults and just ignore each other.
When the topic of Leah Messer came up, Briana made it clear that she is still friends with her. (It was suggested by the @TeenMomFanz Instagram account that Bri and Leah were not close anymore, due to Leah's name being left off of a list with the other girls' names and Briana commenting that she wanted to go on a girls' trip with those girls and their kids.)
View this post on Instagram
In a comment, Briana clarified that she did not intentionally mean to leave Leah out. She also revealed why she doesn't want to be friends with Ashley.
"Just chill! I love Leah! Didn't realize she wasn't named," Briana wrote in the comment section of the post. "That's my bitch! And no I don't wanna be cool with someone who spit on me. Stop tryna make something its not…"
Leah Messer Gets a Real Job at a Real Estate Firm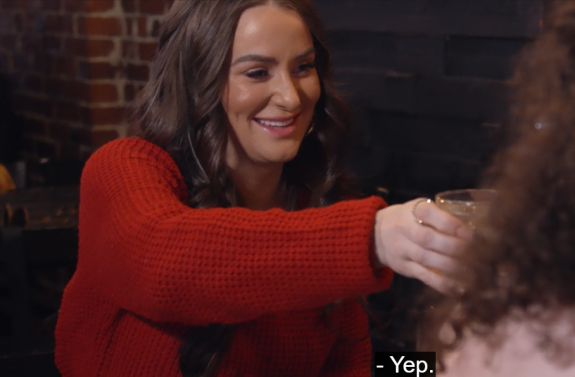 Well, slap my face with bacon and pretty me up with Mary Kay because I'm ding-dang shocked y'all: Leah Messer is officially employed somewhere other than MTV.
According to The Sun, the 'Teen Mom: The Next Chapter' star has been hired by Better Homes and Gardens Real Estate Central in Cross Lanes, West Virginia, and is now working as a real estate agent.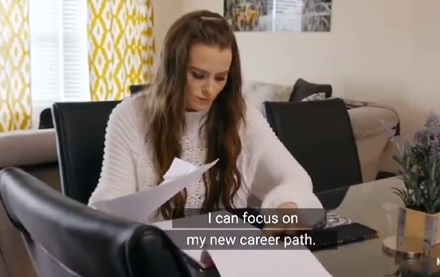 (Leah's agent bio does not yet appear on the Better Homes and Gardens Central website.)
As The Ashley told you last month, the mom of three revealed on social media that she had passed both of the exams–- state and national–- required to sell real estate in her home state. (This was after a 2022 episode of 'Teen Mom 2' showed her attempting to take one of her required exams and being unable to, due to a "system flaw.")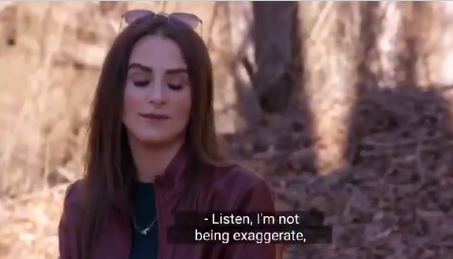 Leah marked the milestone on Instagram last month by posting a photo from one of her many (many) professional photoshoots, along with a caption listing her achievements to include completing the Real Estate Salesperson Exam.
Leah had 90 days from the time she passed her exams to file for her real estate agent license; things were official as of September 25 when her license was issued.
Kail Lowry Claims She Was Planning Her MTV Comeback While Expecting Baby No. 5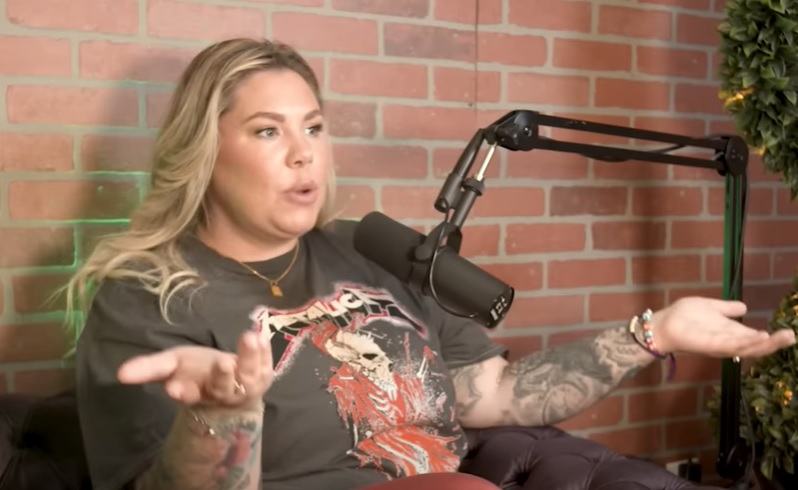 Kail Lowry recently confirmed that she gave birth to her fifth child last year, but according to the former 'Teen Mom 2' star, she wasn't just expecting a baby for the better part of 2022, she was also planning her return to MTV.
(Kail and boyfriend Elijah Scott welcomed son Rio in late 2022. Kail also shares Isaac with Jo Rivera; Lincoln with ex-husband Javi Marroquin; and sons Lux and Creed with Chris Lopez.)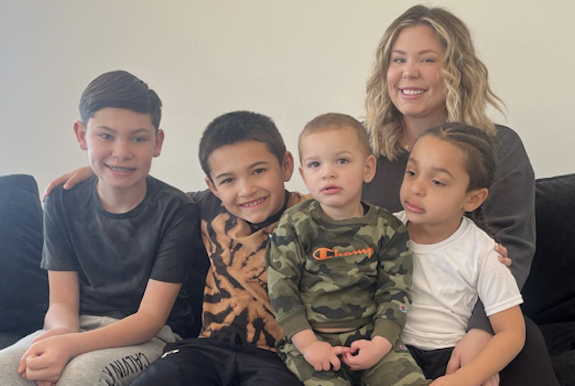 Kail claimed on Friday's episode of her Barely Famous podcast that "there was a show in the works" with the network last year while she was pregnant with her fifth child. As viewers know, Kail exited 'Teen Mom 2' in April 2022 after more than a decade.
"When I was essentially bamboozled into having to give all this information to 'Teen Mom 2' in order to go forward with my own show, I pulled back and said, 'Never mind.'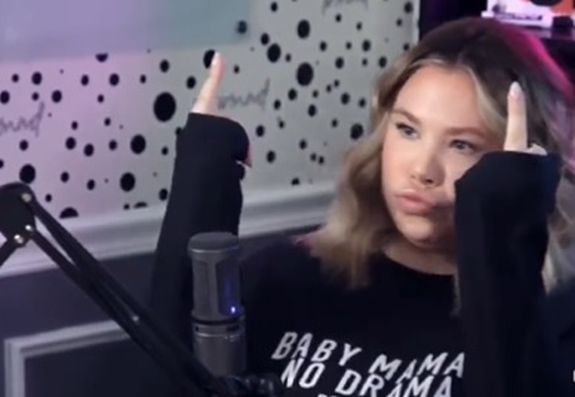 "I'm not giving this to 'Teen Mom 2' in order to get my own show," she continued. "This is my own show."
While Kail's solo MTV series isn't happening, she said she did film a two-part "situation" with the network in which she addresses and explains the rumors that have been circulating about her.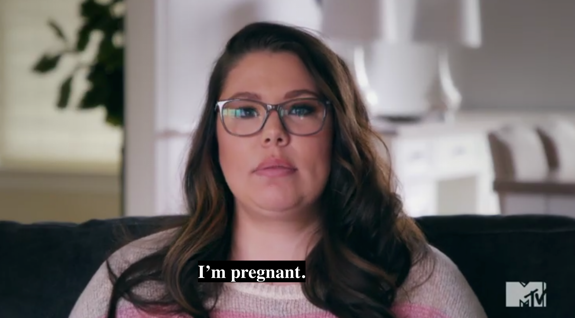 The mom of four five–- who remains under contract with MTV–- said the project is set to air sometime this fall.
Cory Wharton is Building a New House With His Hard-Earned Reality TV Money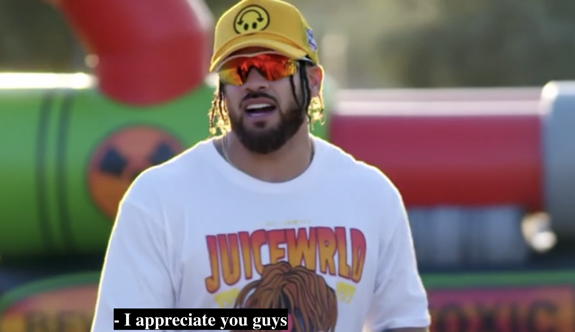 Appearing on 319 different MTV reality shows has finally paid off for 'Teen Mom: The Next Chapter' star Cory Wharton.
The dad of three recently on social media that he and girlfriend Taylor Selfridge are building a home in Los Angeles that is set to be complete in 2024.
"Not just any new home, but one that we are building from the ground up," Cory announced on Instagram. "It's been A-LOT of sacrifice and hard work to give my daughters and my boo a fresh start and a new home.
" … To build a house from the ground up is nice, we get to pick out everything from the door handles to the light switches [to] really make it OUR home," he added.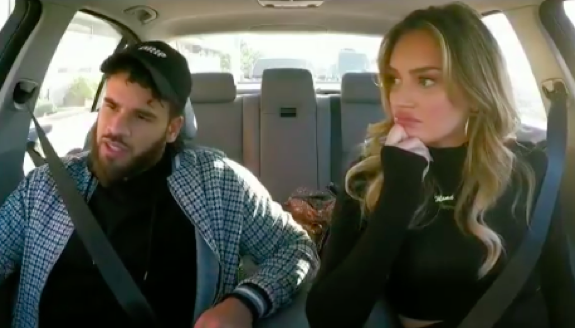 The Challenge competitor credited his new home (and other successes) to putting his "head down and grinding away," assuring his fans that he plans to continue taking every reality TV gig that comes his way checking off accomplishments going forward.
"The future is bright and I can't wait to watch these little girls grow up in their new home," he wrote.
Cory mentioned recently on 'Teen Mom: The Next Chapter' that he was building a home located near Cheyenne Floyd and husband Zach Davis' residence.
As you may remember, Cheyenne– who shares daughter Ryder with Cory– revealed in November 2021 that she and Zach were building a home of their own. The couple officially moved into their new place in 2022.
To catch up on more recent 'Teen Mom' news, click here!
(Photos: MTV; Instagram)