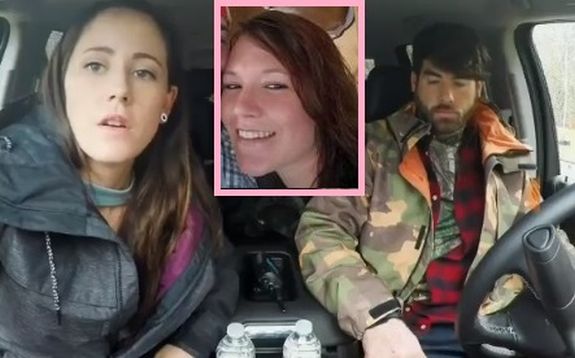 David Eason has been accused of a lot of rotten things lately, but on Monday, his ex-wife spoke out about one of the fired Teen Mom 2 dad's crappiest actions ever!
In a new interview with The Sun, Whitney Rich— who was married to David for six years and shares daughter Maryssa with him— revealed that David offered to buy a birthday gift for her last May— despite him being married to Jenelle Evans.
In a leaked text exchange allegedly between David and Whitney, David brings up his ex-wife's birthday and writes "maybe I'll get you something this weekend to make up for Victoria's Secret poo poo surprise."
"Actually, I don't think there's any way to ever redeem yourself after something like that," David continued in texts, according to The Sun. "I was an a**hole and I want to say I'm sorry for letting you down. I seem to let everyone down without even trying or something like that."
Whitney— who previously told The Sun that David admitted in texts that he still "dreams" about her, while also slamming Jenelle in text messages— then explained what David meant by the "poo poo surprise" comment.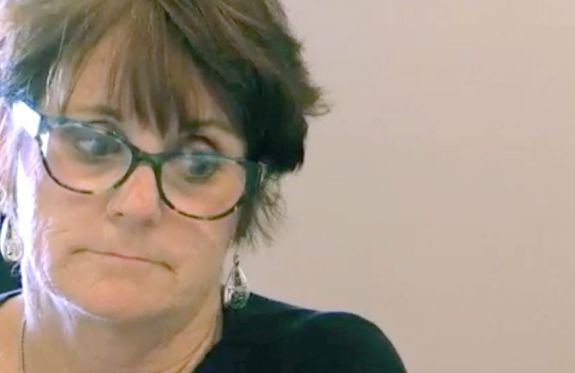 "It was Christmas, and David and I had been arguing," Whitney told The Sun. "I wasn't expecting a gift, because he never got me anything, so I was surprised when I saw this nicely packaged Victoria's Secret bag under the tree."
Whitney told The Sun that her family watched as she opened the bag, only to find what may be the world's crappiest present inside.
"In the bag was some kind of s**t. I think it was dog s**t. I was so embarrassed in front of my whole family."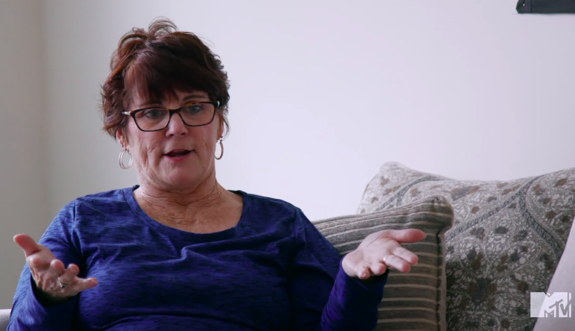 Whitney and David's alleged text exchanges took place around May of last year, during a period when David and Jenelle were fighting. (This is right around the time when Jenelle flew to Florida to attend Briana DeJesus's "lawsuit" party and spoke poorly about David on-camera for scenes that aired on Teen Mom: The Next Chapter Season 1.)
Whitney stated that she didn't want David to buy her any type of present, calling the offer "inappropriate" since both David and Whitney are married to other people.
(Whitney told The Sun she left David back in 2012 and doesn't want him "dreaming" about her. She is currently married to Shane Rich.)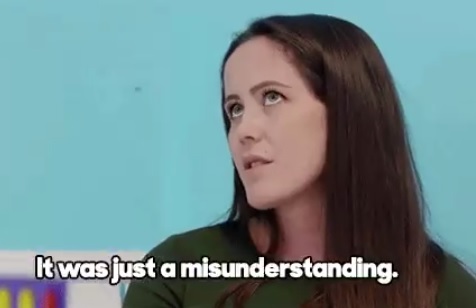 Whitney pointed out that, had David bought her a gift, it would have been purchased with Jenelle's money. (Jenelle has stated frequently in the past that David does not have a job.)
"I didn't think the gift was actually going to happen, and I didn't want it to happen, but it's Jenelle's money," she said. "I don't think Jenelle wants to buy me a birthday present… I really don't."
As of press time, Jenelle and David have not commented on Whitney's claims, nor have them publicly discussed her other statements about David had been texting her about missing her. After the stories came out last week, though, David and Jenelle unfollowed each other on social media.
RELATED STORY: Jenelle Evans Claims Police Are "Looking Into the Wrong Person" After Husband David Eason Is Charged with Child Abuse; Insinuates Son Jace's "Mental Health" Is To Blame
(Photos: MTV)