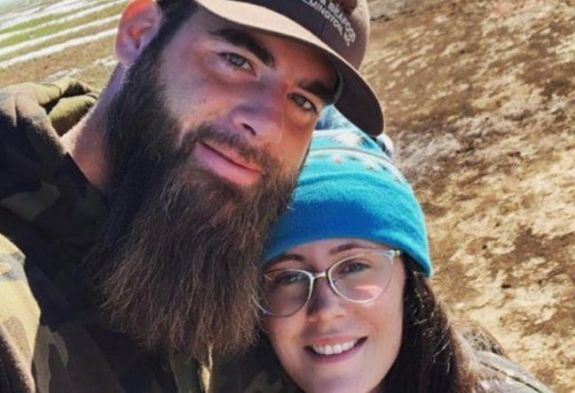 From getting caught (allegedly) texting their ex to getting their disgusting tattoo covered, it's been another busy week for the stars/former stars of the 'Teen Mom' franchise! In an effort to bring you up-to-date on the latest Teen Mom OG and Teen Mom 2 news, The Ashley brings you the Teen Mom News Pile.
Here are some of the major (and minor but interesting) 'Teen Mom'-related things that happened over the last few days…
David Eason Gets Caught (Allegedly) Texting His Ex-Wife During Fight with Jenelle Evans; Jenelle & David Unfollow Each Other On Social Media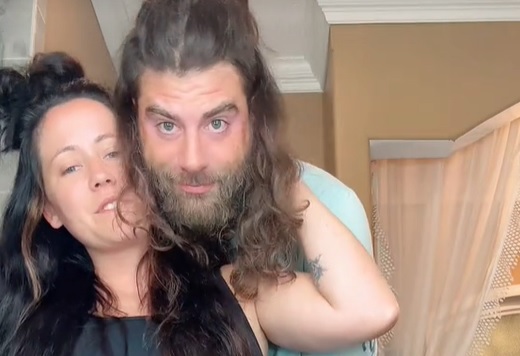 It looks like there's (even more) trouble in (swamp) paradise for Jenelle Evans and David Eason!
The couple has put on a united front in recent weeks, despite child abuse charges being filed against David for allegedly assaulting Jenelle's son Jace, and a CPS investigation being launched against the swampy soulmates. However, on Friday, The Sun published a story showing that David had not only been dissing Jenelle but also pining for his ex-wife, Whitney Rich!
On Tuesday, The Sun posted texts supposedly sent to Whitney (who is the mother of David's oldest child, Maryssa) by David in May 2022— around the time David and Jenelle were fighting and Jenelle left The Land to go to Briana DeJesus' party in Orlando against David's wishes. While home alone, David allegedly began to text Whitney, admitting he still "dreams" about her. He also called her "perfect" and expressed sadness that they didn't end up together.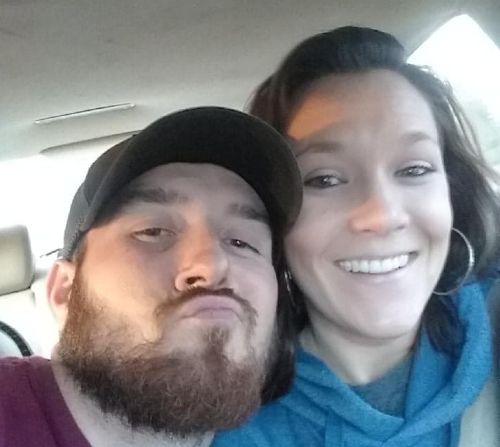 Jenelle seemed unbothered about the post (and didn't respond publicly). However, after another series of texts were posted by The Sun on Friday, Jenelle and David unfollowed each other on social media. (In the past, this has indicated that the couple is fighting.)
In the new texts, which were also allegedly sent in May 2022, David disses Jenelle for her poor housekeeping. He also told Whitney— whom divorced him in 2012 after six years of marriage— that he "can never win" with Jenelle.
In a series of allegedly verified texts sent from David to his ex, David complained to about Jenelle's lack of tidiness, even including a photo of their bedroom, which Jenelle had allegedly trashed with all her clothes and crap piled everywhere.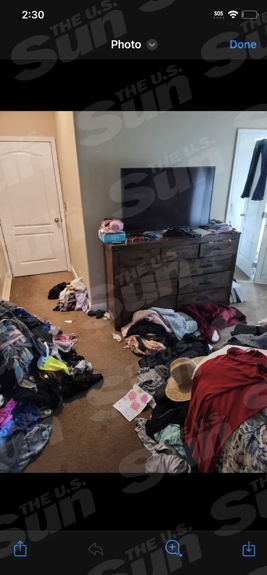 "She's mad because I have two loads worth of laundry," David texted. "She has the entire room covered with her clothes. Literally, this is all her s**t. Not one article of this clothing is mine but I'm a POS for cleaning."
David went on to apologize to his ex for venting, claiming he had "no friends" to otherwise direct his talkin' words to, other than his pal JD (who made a few appearances on 'Teen Mom 2'). However, David said he doesn't like to confide in JD because he "runs his mouth when he gets drunk."
"As if cleaning my own mess is worse than cheating. LMAO," David continued in his texts.
In an interview with The Sun, Whitney said she thought it was "crazy" that David sent her a photo of his and Jenelle's bedroom, as it's "their intimate place."
"From what I can recall from then- they were on the verge of separating," Whitney said of Jenelle and David. "I'm not sure what [their fight] was over, but they had been fighting at the time and he made it sound like they were on the verge of splitting up. I know that was also around the time that she started her OnlyFans. I don't know if that had something to do with it.
"If this was my marriage, I'd be leaving him," Whitney said. "I would get upset, it would have bothered me very much….I left him in July of 2012, so I don't want him dreaming about me…
"When they're laying in bed together and he's dreaming about me all the time, that would hurt if I were Jenelle, I'd have to think about that too."
While she's had been sitting on the trash-tastic texts for more than a year, Whitney noted that her husband, Shane Rich, was privy to the exchange with David and even urged her to keep the conversation going.
"I was sitting right next to her," he told The Sun. "She was showing me the texts like, 'Can you believe this?' and I was telling her to keep responding to see where David was going with all of this."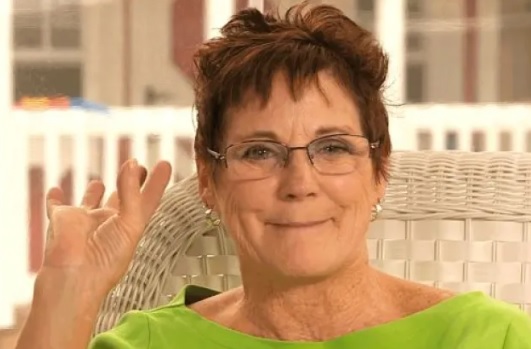 As David's word vomit continued via text, he allegedly expressed his regret to Whitney over the way their relationship ended and admitted that he still dreams about her.
"You were perfect," David reportedly told his ex. "You just deserve so much better than everything you've been through. That's why it makes me so sad. I think about it so much.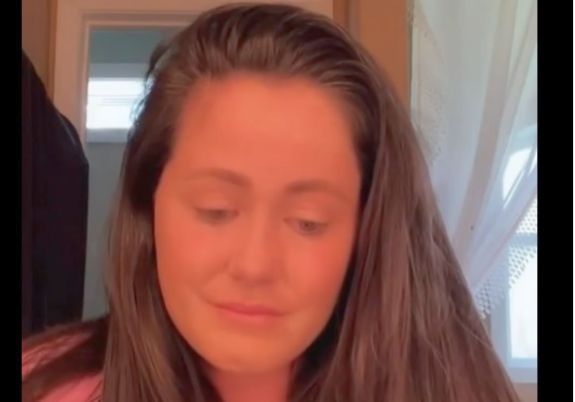 "And I dream about you all the time," he continued. "I don't know how I ended up here instead of where I wanted to be. I don't know how WE ended up here instead of where I wanted US to be."
David also said he wished her could "turn back the clock" and admitted to letting both Whitney and their daughter Maryssa down.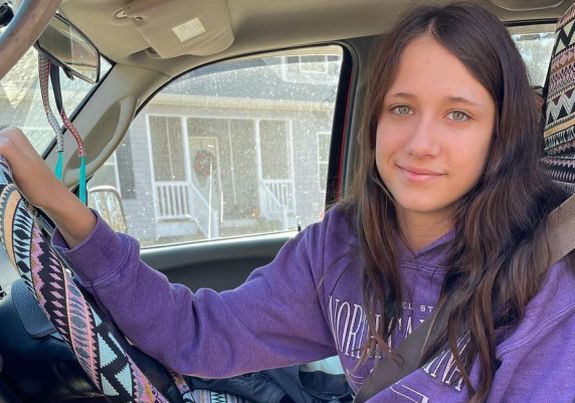 " … And I should have done more to keep you," he stated in another text.
After the initial series of texts on May 5, 2022, Whitney said David went on to text her days later for her birthday and Mother's Day.
Jenelle and David have been uncharacteristically silent about the texts.
(Back in 2019— when Jenelle and David had custody of their kids taken away— The Ashley spoke to Whitney's husband Shane. You can read that interview by clicking here.)
Ryan Edwards Gets His Gross NSFW Hand Tattoo Covered Up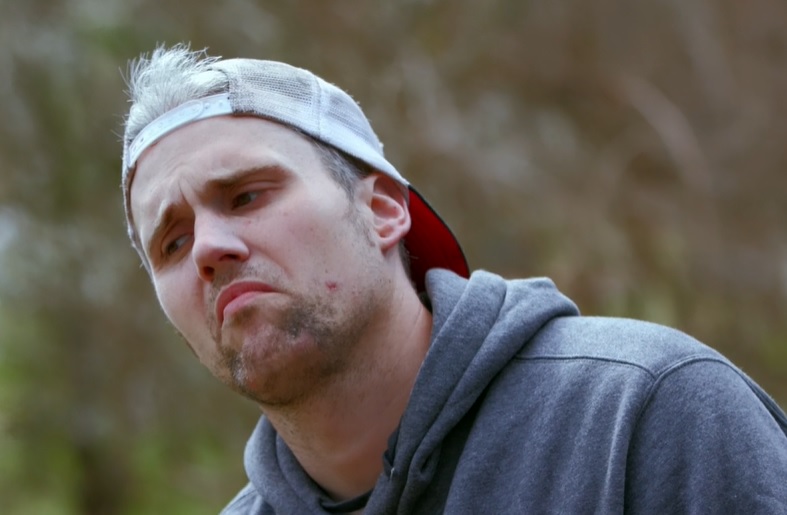 This week we had to say farewell to what may have possibly been the worst 'Teen Mom' tattoo of all time. (And that's saying something, considering Amber Portwood's Leah portrait monstrosity, and Bar Smith's "four eyebrow" horrorfest and the cornucopia of tattoo frights sported by the stars of the 'Teen Mom' franchise).
Ryan Edwards scurried down to the tattoo parlor this week to get his very NSFW tattoo hand tattoo covered up, just days after The Ashley exclusively revealed what the tattoo was. (You can click here to see it, if you must.)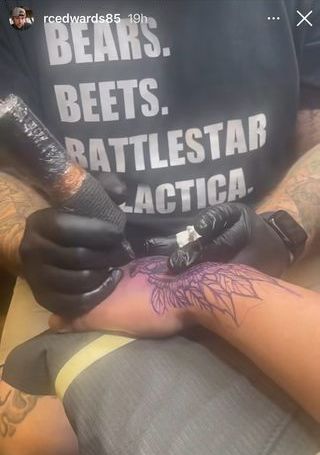 Ryan made fans curious when he posted a photo of himself with his son Bentley on the golf course. Ryan mysteriously blurred out his hand, causing The Ashley to investigate why he randomly chose to censor his hand…only to discover that he was trying to hide his new (and disgusting) tattoo.
Basically, the tattoo ran longways above Ryan's knuckles and showed two fingers that are bloody due to, um, having had some "hand sexy time" with a girl who was having a visit from "Aunt Flo." Ryan's own finger was also incorporated to signify a specific "hand sexy time" act that involves placing fingers into two parts of the female body.
It is unknown what Ryan chose to tattoo on his hand to cover up the bloody hand horror-show.
Leah Messer Gets "Let Go" From Her Real Estate Job Just Weeks After Getting Hired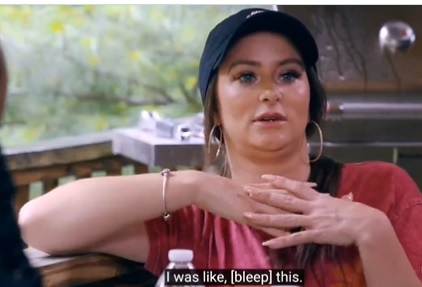 Just weeks after landing a job at Better Homes and Gardens Real Estate Central in Cross Lanes, West Virginia, Leah has sadly revealed that she was let go from the job.
Leah— who recently passed her tests to become a real estate agent in West Virginia— took to Instagram this week to tell her followers that she was surprised when her boss told her the news that she could no longer work with them.
"I wasn't prepared when I walked into my current sponsoring broker's office a couple of weeks ago that I would be told that because of unforeseen circumstances, it wouldn't be a great fit for me at their company," Leah wrote on Instagram Stories.
"So I redirected and started this interview journey with new potential sponsoring brokers," Leah added. "Wish me good luck during the rest of my interviews this week."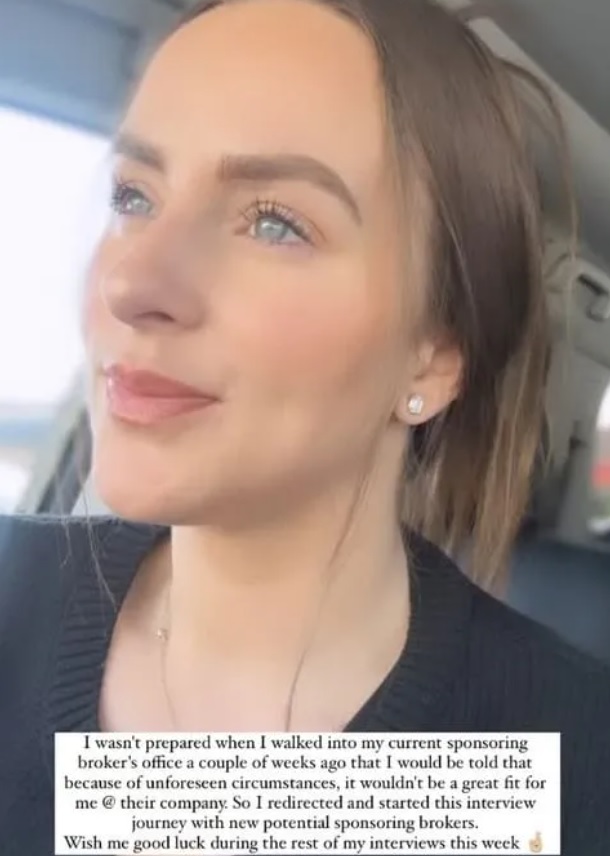 West Virginia law states that a real estate salesperson must work under a sponsoring broker.
Leah is still a real estate agent, and had her license issued to her on September 25. However, she is unable to work as one until she finds a sponsoring broker.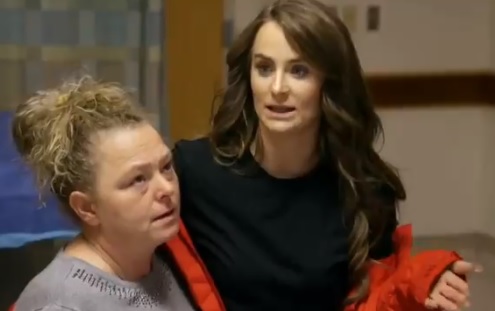 Despite being let go from her real estate broker, Leah is not unemployed. The 'Teen Mom 2′ star has been working as a server in a restaurant for several months. This week, she spoke on Instagram about having "mom guilt" from having to miss her kids' events because she had to work.
To catch up on more recent 'Teen Mom' news, click here!
(Photos: MTV; Instagram)