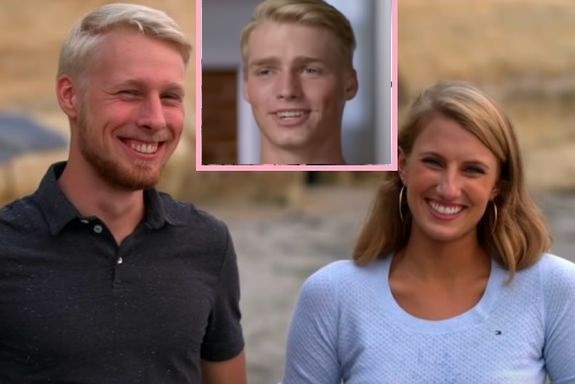 Micah Plath is spilling the beans on what may have contributed to his brother Ethan's split from his wife Olivia.
As The Ashley previously told you, Oliva and Ethan recently announced via Instagram statements that they are ending their marriage. While both indicated that the split was amiable and that they were ending things due to simply outgrowing each other, Micah let a juicy nugget of gossip slip during his appearance on Watch What Happens Live on Monday.
Micah— who was serving as the episode's bartender— was questioned by host Andy Cohen about a variety of things, including his fundamentalist upbringing. Andy eventually shifted the conversation to Ethan and Olivia's split, mentioning that there had been "rumors" online that Ethan had cheated on Olivia.
Micah hesitated for a moment, before telling Andy that, "No, I would honestly say that it would most likely be the other way around," insinuating that it was actually Olivia who had cheated.
Olivia and Ethan have not yet commented publicly on Micah's statement. (You can watch the clip from 'WWHL' below.)
Welcome to Plathville star Micah Plath discusses how his life has changed due to the show's popularity. #WWHL pic.twitter.com/UfsvOQHyRx

— WWHL (@BravoWWHL) October 31, 2023
Micah (and most of the other Plaths) have made it no secret that they're not fans of Olivia. During the Season 5 premiere of 'Welcome to Plathville,' Micah (as well as his sister Moriah and parents Kim and Barry) chatted about the negative effects they feel Olivia has had on Ethan.
"She's always talked crap," Micah said. "And Ethan has, I really feel like he's absorbed all of that."
"You know what it's called? It's called brainwashing," Barry replied.
'Welcome to Plathville' Season 5 is currently airing on TLC.
RELATED STORY: It's Over! 'Welcome to Plathville' Stars Olivia & Ethan Plath Confirm They've Split: "It Just Didn't Work Between Us"