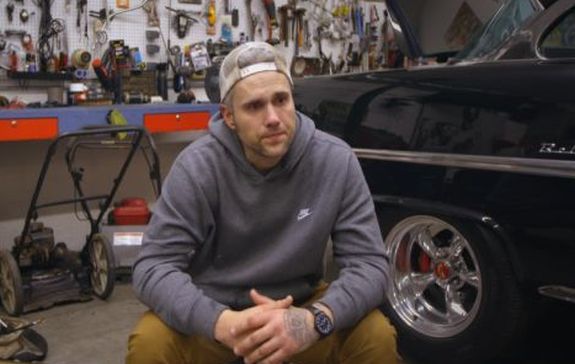 Teen Mom star Ryan Edwards will reportedly remain on probation after pleading guilty to driving under the influence (DUI) and drug possession charges stemming from the father of three's April overdose and subsequent arrest.
According to The Sun, Ryan appeared in court Monday, where it was proposed by a lawyer for the District Attorney's Office that Ryan's probation be reinstated with "11 months and 29 days time served." Ryan is also required to continue undergoing drug tests (administered in Chattanooga, Tennessee).
As The Ashley previously told you, Ryan was sentenced to one year in jail after leaving his first rehab stay early, and in April, he was found unconscious in his truck after allegedly snorting a substance and passing out. (Emergency responders had to administer Narcan, a medicine that rapidly reverses an opioid overdose, and were luckily able to revive him before rushing him to the hospital.)
After he successfully completed a 28-day treatment program in Tennessee, Ryan was ordered to go to the rehab's halfway house. The judge allowed Ryan to take furlough from his year-long jail sentence to go to the rehab and halfway house; he currently resides at the latter.
The Ashley exclusively revealed last week that Ryan was busted October 7– while on furlough– for reckless driving and two other charges after he was allegedly caught driving 145 mph in a 65 mph zone near his parents' Tennessee home. Ryan was also charged with "Failure to Exercise Due Care," which is a Class C misdemeanor in Tennessee. (Reckless Driving is a Class B misdemeanor.)
While Ryan only received a citation for his recent actions, a lawyer for the state argued that the incident showed that Ryan was not taking his probation seriously.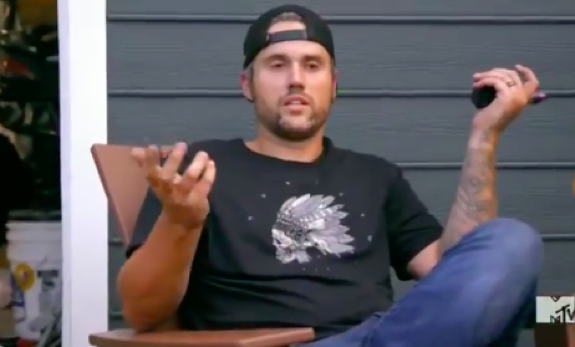 "Why was he not taken to jail? It should've been reckless endangerment," the DA said. "I don't think [Ryan is] ready to succeed on any probation. I expressed concern to CADAS (Council for Alcohol and Drug Abuse Services) that he is not ready to take probation or bond conditions seriously."
Ryan's new relationship with girlfriend Amanda Connor, whom he met at the halfway house, was also cited as an example of how Ryan is not taking the situation very seriously. (According to The Sun, Ryan's mom Jen Edwards, who was present in the courtroom on Monday along with Ryan's father Larry, rolled her eyes when Ryan's girlfriend was mentioned.)
Despite the expressed concerns, the DA went on to say that because facts and a report from Ryan's halfway house "indicate Mr. Edwards is doing well, the state has made this agreement."
Judge Gary Starnes ultimately ruled that on his original probation, Ryan be reinstated for 11 months and 29 days suspended, with level two random drug screens. Regarding his DUI charge, Ryan was also fined $465 (plus court costs), is required to attend DUI school and has lost his license for one year. Judge Starnes went on to dismiss the possession of a controlled substance case, admitting he was "very hesitant" to approve the plea agreement due to Ryan's recent actions.
"I'm very hesitant to approve it. You going 145 in a 65 doesn't show me remorse and the ignorance of doing something like that is beyond me," he said Monday in court. "I don't know how you didn't kill somebody.
"I don't want to approve this," Judge Starnes continued. "You have to give the court a comprehensive follow-up plan. There have been hiccups the entire world knows about."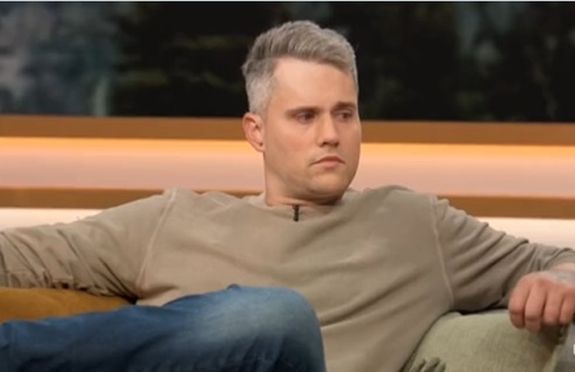 The Judge noted that Ryan has done "well" (sobriety-wise) through the help of Vivitrol injections (which curb addiction cravings) and counseling, though the judge warned him to make better choices going forward.
"You haven't been good in your personal life," he said. "You're looking at three years in custody. If you get on your motorcycle and decide you want to do it again, three years is a long time."
Ryan's next hearing is set for December 5.
RELATED STORY: EXCLUSIVE! 'Teen Mom' Star Ryan Edwards Caught By Cops Allegedly Driving 145 mph in 65 mph Zone While on Furlough From Jail; Cited For Reckless Driving & Other Crimes
(Photos: MTV)