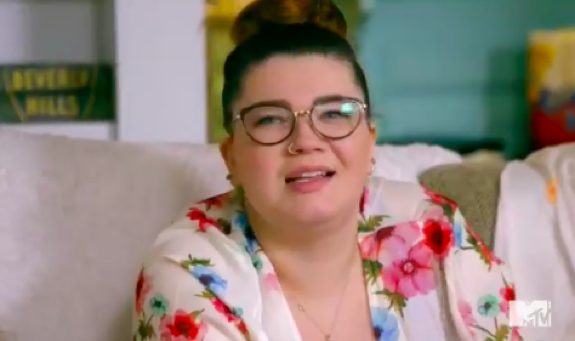 Teen Mom OG star Amber Portwood spoke directly to fans over the weekend, chatting on Instagram Live about everything from her current relationship status, to her mental health, to her feelings about her baby daddy Gary Shirley and his wife Kristina.
Amber's followers were eager to ask her questions about her recent arrest, as well as where her relationship with baby daddy Andrew Glennon stands following the battery allegations and custody case he filed against her after the events that allegedly took place on July 5. While the 'Teen Mom OG' star was not able to answer all of the questions about her legal situation, she did reveal that she plans to stay single.
(Amber did not use Andrew's name at all during the conversation, but it was obvious that she was talking about him.)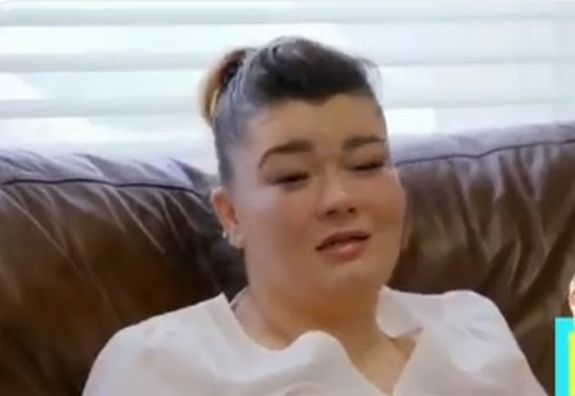 "I'm doing good. I am happy and healthy," she told a fan. "I've lost a lot of weight though, but I'm so happy and healthy. Even though I'm going through a really hard time, I still help people…I'm staying strong for sure."
She then added a dig at "people" (which we can assume is Amber's code for "Andrew.")
"Keep praying, some people need more prayer than me, that's for sure…I am thinking about my kids at night. I don't know about others. I'm not out partying at night. I'm thinking about my kids."
Amber's Instagram Live (which is no longer available for viewing) was long, so The Ashley has broken it down and is listing the most interesting tidbits here for you!
On finding love again or starting a new relationship:
"I am definitely moving forward," Amber said, later adding quotes that almost certainly confirm that her and Andrew are done. (It's pretty obvious they're not giving their relationship another try based on Andrew's actions and recent comments, but this was the first time Amber really addressed it.)
"I just think I need to find a Midwest boy and stay single for a bit," Amber said.
Later, she was asked by a fan if she thinks she will ever find love again.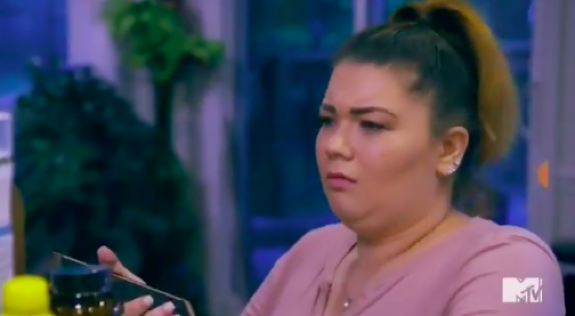 "I'm 29, so if I don't [find love again] it's weird," Amber said.
She then seemed to be insinuating that her last relationship was not what she thought it was.
"You have to be in love before to find love again," she said. "I loved, I can say that. I loved with all of my heart, I just don't know if it's the other way around."
"I think I am a sucker for love and romance," she said later. "I think things can be misconstrued when cameras are on people and I think I am very trusting of people. I trust very easily. I'm a sucker for love."
When a fan told her she should come to California (which is where Andrew is from), Amber made it clear she was not into that idea.
"I am not liking Cali right now!" she said with a laugh.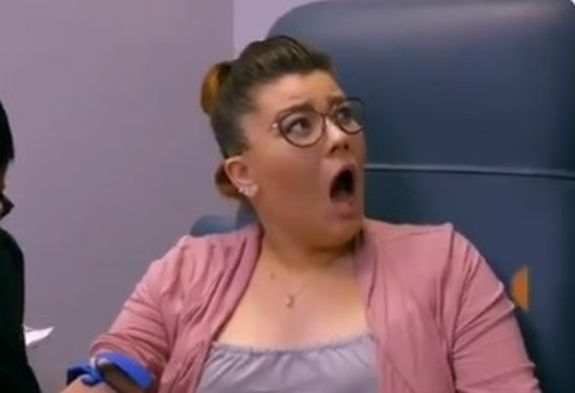 On her current relationship with Gary and his wife Kristina:
Amber's other baby daddy, Gary, has attended Amber's recent court hearings and has supported her through the ordeal, along with his wife Kristina. Amber expressed her appreciation to them, and told her fans that Gary and Kristina are standing by her "for good reason," insinuating that they believe that Amber is not guilty of all the things she's accused of.
"Just saying…I don't think he would be supporting me," she said. "Big ups to Gary and Kristina, and everybody and my whole family. I'm just going to say that everybody I know is supporting me.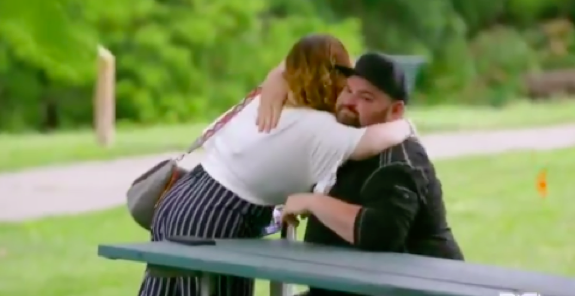 "There's reasons [they're supporting me] guys," Amber added later. "We are close and I love them a lot. I really do."
On taking responsibility for her actions:
Amber was adamant that she is a better person now than she used to be, back when she was arrested and jailed for beating up Gary during their relationship.
"A lot's changed in a decade guys," Amber said. "Do not listen to certain things. A decade is a long time, people change for the better…some, I can't say all. I can only speak for myself. I'm not insinuating anything. I admit my faults. I believe that I've always admitted my faults, actually. It took me a while in the beginning when I was younger but I've learned to admit my faults. I hope I've grown. I think I have.
"I've been getting the help that I need," she added. "Like I said, remember who I am, not what you hear. So, let's be positive. I don't want anyone sticking their foot in their mouth at the moment, so let's just be positive."
On rumors that she's back on drugs:
Some of the followers on Amber's Instagram Live commented on her calm demeanor. She insisted this is the "real Amber."
"This is me usually 24/7," Amber said. "I am usually calm and collected unless I have something crazy going on in my life…like people."
Hmm…I wonder who she could be talking about….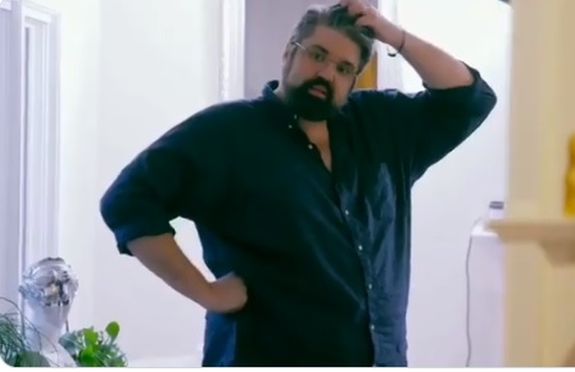 Some of the followers credited recreational drugs for Amber's calm and collected demeanor, claiming she looked "spaced out" during the Live session. She quickly shut down any claims that she was using drugs again.
"I'm speaking clearly, I'm answering questions but I look spaced out? No," she said. "Honestly people are always going to say I'm on drugs, because [I was] a decade ago. It's literally been 10 years since I've been even in trouble and I'm still getting people talking about me being on drugs. People can not let things go. It's been 10 years guys."
"I'm not in rehab. I don't have a reason to be in rehab," she later added.
She did state that she is on prescription drugs to help her mental health issues.
"I'm on medication though so I think I'm OK," she said, adding that she is already working with a psychiatrist.
On getting to see her son, James, and his living situation:
While a no-contact order remains in place barring Amber from seeing Andrew, the no-contact order keeping her from baby James was lifted last month.
"I can't really update you guys on a lot of things, honestly. I can say that I see my child and I love it every time," she said.
Amber has not lived at the Indianapolis home she once shared with Andrew since her arrest.
"No I am not at my house," she told a fan who asked where she was. "I am letting…um, other people stay in my home for the sake of my child. But that's what a mother does. She sacrifices until things are figured out. I'm not going to say where I'm staying."
(In case you were unable to see through Amber's veiled statement, the "other" person she's referring to is Andrew. Obviously.)
As The Ashley previously reported, Amber and Andrew are currently fighting for custody of their son. Last month, Andrew filed for full custody of the one-year-old, and he recently informed the court that he intends to move back to California with James. Amber is also facing several felony charges stemming from her July 5 arrest. Her attorney is due to appear in court on her behalf on October 10.
RELATED STORY: 'Teen Mom OG' Season 8 Finale Recap: Arts & Crafts, Another Baby & Amber's Trip to the Slammer
(Photos: MTV; Instagram)