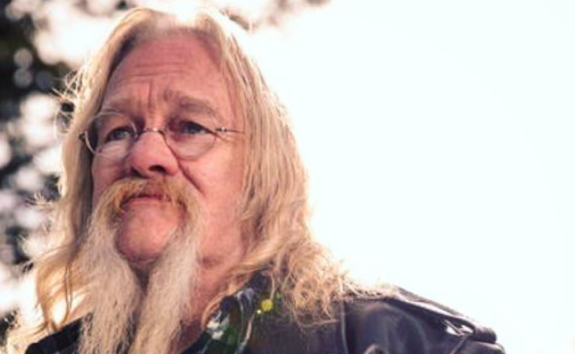 Billy Brown, patriarch of the Alaskan Bush People family, is reportedly in the hospital and facing a major surgery.
According to Soap Dirt, the cause for Billy's health emergency is unknown, however, it is the second time the reality TV star has been hospitalized in the last year. As fans of the Brown family know, Billy was hospitalized in October for an upper respiratory infection. Billy's respiratory problems ultimately led to the Brown family relocating to lower altitude on the mountain. Viewers saw the situation play out last season on the show.
It has also been revealed on previous episodes that Billy suffers from seizures.
The news of Billy's latest health scare, however, was shared by Bear Brown, one of Billy's sons, via his private Instagram page.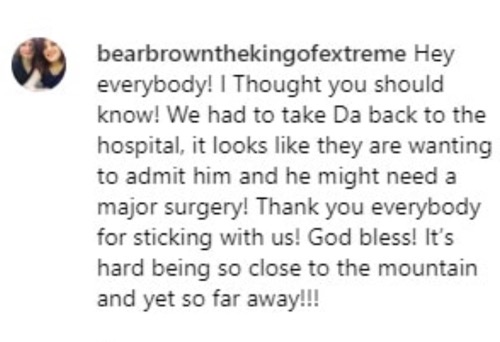 "Hey everybody! I Thought you should know! We had to take Da back to the hospital, it looks like they are wanting to admit him and he might need a major surgery! Thank you everybody for sticking with us God bless! It's hard being so close to the mountain and yet so far away!!!"
In a follow-up post, Bear informed fans that Billy is facing similar issues to the ones he battled before.
"My dad's condition is the same one from last year!" Bear wrote on Instagram. "Unfortunately it's not his lungs that are the actual problem, it's his heart! Thank you for y'alls support!"
Billy's medical issues are not the only ones the 'Alaskan Bush People' family have faced. In September 2018, Billy's son Matt returned to rehab to seek treatment for substance abuse issues and most memorably, Billy's wife Ami was diagnosed with advanced lung cancer in 2017. While Ami revealed in January 2018 that she had been declared cancer free, her diagnosis was initially described as "grim" according to her husband.
The current season of 'Alaskan Bush People' airs Sunday nights on the Discovery Channel.
RELATED STORY: 'Alaskan Bush People' Stars Gabriel & Raquell Brown Expecting Their First Child
(Photos: Discovery Channel; Instagram)