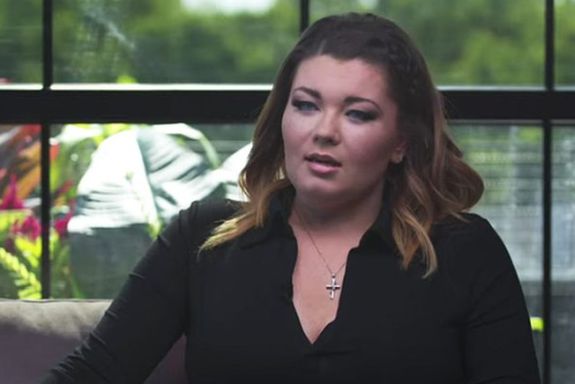 Amber Portwood has finally resurfaced on social media, just weeks after several disturbing audio clips of her verbally and possibly physically abusing her ex Andrew Glennon were leaked.
The Teen Mom OG star jumped on Instagram Live in the wee hours of the night (around 4:30 a.m. Indianapolis time), marking the first time she's appeared "in public" since the clips were posted. (She has been instructed by her attorneys and manager to stay off social media, but apparently Amber couldn't help but log on.)
In the video, Amber (wearing her "Velma from 'Scooby Doo' glasses) thanked her followers for their support, while also shutting down rumors that she is a "sociopath" and a "psycho." Unlike her previous Instagram Live sessions, where she bashed and even gave Andrew some thinly veiled threats, Amber was subdued in this one, talking more about her future plans and mental health.
"I'm laying low, guys, until I'm able to speak. I'm laying low," Amber said before talking about how hard it's been to stay off social media.
"It's been really crazy to go through my DMs lately because of all the negativity; however, I just kind of stopped doing that. But I'll be back in my DMs and on here talking to you guys soon, helping out with things. That's the number one thing I love to do. I've definitely found peace, staying strong….I'm doing OK. I'm OK, day by day…It's been crazy not talking to any of you guys."
Amber stated that she is staying positive amidst all the turmoil in her life. As The Ashley previously told you, Amber is currently facing some very serious legal charges that could send her back to prison, as well as a bitter custody battle with Andrew over their son James.
"You guys know how much I appreciate all the support, especially through such hard times," she told her fans. "It's been crazy, it's been a crazy life for the last couple months."
Amber said that, despite what's been put out there for her fans to see (and hear), she is confident that she can show them another side of her.
"I think I'm more empowered at the moment to move forward in my life and honestly show the world a whole different side of things, that will hopefully happen…" she said. "I won't listen to the haters, don't worry. People do judge what they don't understand and that is OK."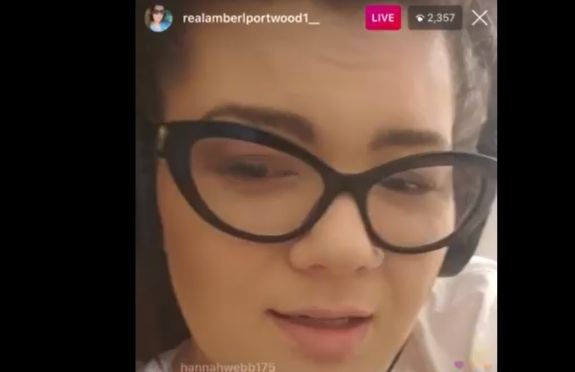 When some of the 1,000+ people on her Live session called her out for saying a lot of the same things she's said in the past, Amber acknowledged that she has made some mistakes.
"Yes I have [said all this before] 10 years ago," she said. "Like I said, people make mistakes. It's OK. It's called life.
"You guys know that everybody in life goes through ups and downs and we honestly just have to learn from everything that we do and move forward…and I think, you know, I think understanding is a great thing for a lot of people to learn" Amber said. "Understanding other people's lives, and I think I'll have my day to explain a little bit more. I don't really know if I want to, I feel like some things are already explained."
Here's a breakdown of some of the other things Amber discussed in her Live session:
On her ex Matt Baier doing an interview about her with a vlogger: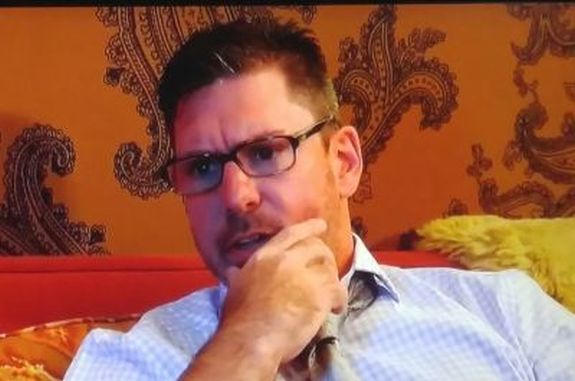 Last week, Amber's ex-fiance went on the Without a Crystal Ball vlog to discuss his time with Amber. When Amber's followers asked if she had watched Matt's interview, she said she had, and gave her brief thoughts on it.
"Yeah, I did see Matt's interview," she said. "But there were a couple of things that were not…I don't know if he doesn't remember [but they] just weren't true. But we did, uh…yeah, yeah. I didn't like see it see it but I heard a lot about things."
"I don't know if Matt [was looking for clout]," she responded to a fan's question about it. "Listen, people do what they want to do."
On people calling her a "sociopathic psycho":
"No I have not been diagnosed with that, I promise!" Amber said. "It's been 10 years going to a psychiatrist, about 10 to 15 different psychiatrists and I've never been told I'm a sociopath."
She later added that she hopes to one day be rid of her mental health issues, which she says include bipolar disorder and borderline personality disorder.
"I've been going to a psychiatrist for 10 years, and hoping to get that cure, but as you guys know there's just not one. Maybe one day."
On her inability to pick a good man: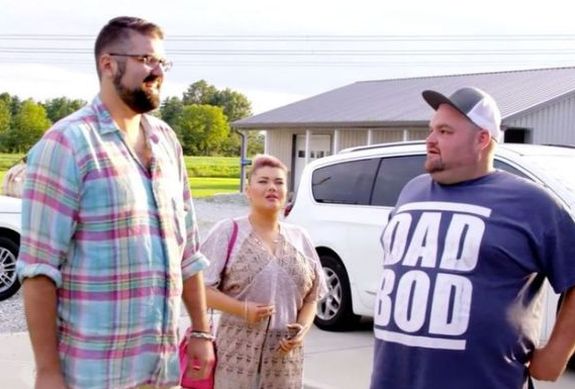 When one of her followers stated Amber has a tendency to attract narcissistic men, the 'Teen Mom' star denied it.
"I don't know about that. Honestly, I think that there are really great mean out there that I do attract, I'm just a sucker for love, y'all," she said. "I don't know. I think I jump into relationships very fast is what I think. I think I don't fully look at the pictures of the situation of why I'm in that relationship until it's, I guess, too late..I will never stop loving."
She later added, "I think certain kinds of people bring out the worst in you, not just in relationships."
On how her mental health affects her choices: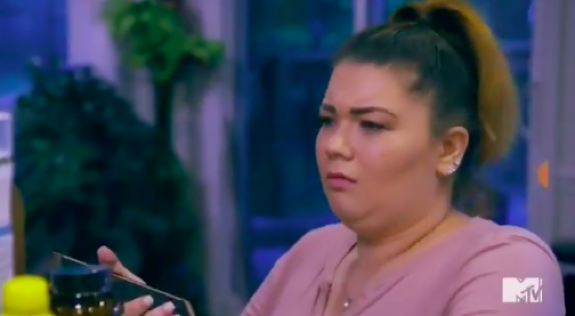 When some of the followers on the Instagram Live pointed out that Amber is responsible for her own behavior, she had quite a bit to say.
"Behavior is a choice. Absolutely, behavior is a choice, but mental health is not a choice," she said. "There's never excuses necessarily, but just understand you might be uneducated on certain things."
She then seemed to be hinting that she wants to tell the "true" story regarding the audio leaks.
"One day I'll be able to speak on certain things that have been brought to your guys' attention…It doesn't mean everything that I do I'm proud of. However, it does mean that we have choices to move forward, so that's good."
Amber signed off her Instagram Live session, telling her fans that she would probably not be able to get back on social media for a while.
"I love you guys. I will probably not be talking to you soon but I wanted to let you guys know that I am OK," she said.
On Friday, she made a post to her Instagram account feed for the first time in over a month.
"But he who endures to the end shall be saved….🙏," she captioned a photo.
View this post on Instagram
Amber is required to appear in court on October 31 for a pre-trial conference regarding her pending criminal charges.
"Defendant to be here next hearing if planning in resolving case," court records state.
Watch Amber's Instagram Live session below!
RELATED STORY: UPDATED! Mystery Woman Who Bailed 'Teen Mom OG' Star Amber Portwood Out of Jail Wants Her $2000 Refunded
(Photos: MTV, Instagram)