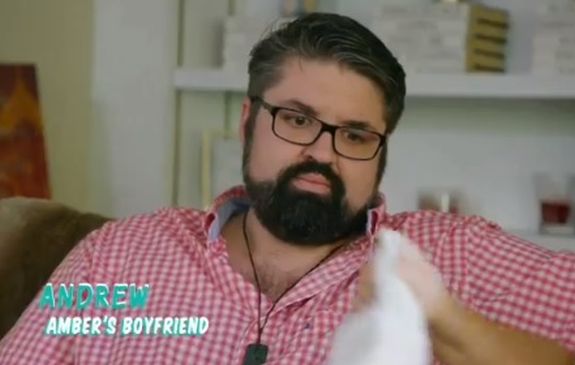 Andrew Glennon may not have been given the chance to sit down with Dr. Drew Pinsky like his ex Amber Portwood was, but the former Teen Mom OG dad finally had the chance to share his story publicly and tell Amber exactly what he thinks of her, and her antics before and after her arrest in July.
On Thursday, Amber was sentenced after accepting a plea deal stemming from her crimes from her arrest on July 5. As Amber's victim that night, Andrew got to reveal the plea deal before it was accepted and he asked to be allowed to read a victim's impact statement in court, in front of the judge, Amber and those in attendance at the hearing.
As The Ashley reported yesterday, Amber was sentenced to 906 days of probation, and must follow strict probation guidelines or risk being sent to county jail.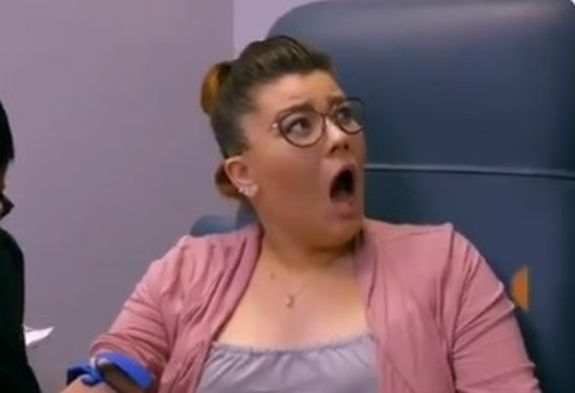 In an exclusive statement given to The Ashley, Andrew said his ex has not apologized to him for what she did on the night in question, or for her behavior before or since.
"Still no apology [from Amber] but that's OK," Andrew told The Ashley on Friday. "You can lead a horse to water but you can't force them to have a heart and apologize for kicking you in the short ribs because they were startled by their own ghosts."
On Thursday, Andrew read a prepared Victim's Impact Statement before the court, while Amber sat in the courtroom. He later shared it with the Without a Crystal Ball vlog.
The Ashley has transcribed the lengthy statement in its entirety below: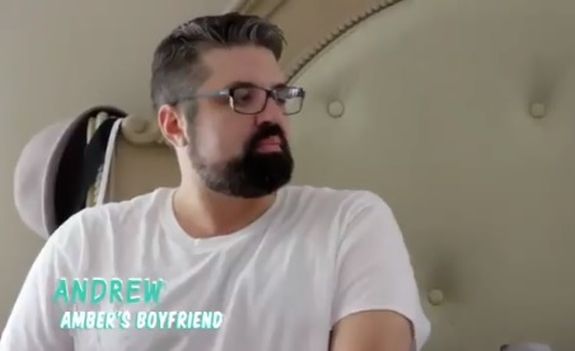 "To say that our family was broken in one night is an understatement. The reality of what brought us here transpired over a year and many months. It dates back to the first time you hit me in the face while I was driving you and our son on a highway in the pouring rain to make it to your daughter's school on time to see her off.
That moment when the first blood was drawn was when you deemed me an enemy, a liability to your career because I wouldn't take your abuse and keep my mouth shut. Gary[Shirley] your ex was an admitted witness to the attack, along with two brave teachers and one parent.
It was after that day, August 7, 2018, that you grew more and more comfortable abusing me and neglecting our son and separating yourself from us as a family. Not a day would go by where your screaming and violence would not be felt by myself, by James, by our nanny or by anybody who would be in the house long enough.
You have stripped us of too many precious first memories together. Days when all three of us should have been at our happiest in life. You have darkened every holiday I can remember with you. For this all to happen on the 4th of July fits that pattern to a 'T'. And here we are, on Halloween, in court for something that never should have happened and was entirely avoidable.
That night was one of the scariest nights of my life, and my mind replays the worst moments to no end."
Andrew seemed particularly upset about the interview Amber did with Dr. Drew for the Reunion. (See the video below.)
"For you to go on national television and downplay your atrocious behavior as if nothing happened is so shameful. You stated in that interview that 'if someone were chasing me with a weapon like that, I'd be running out the door.' Yet you failed to let the public know that I am legally handicapped by way of an ankle fusion; I can not run. [You also didn't let the public know] that I was holding our son at the time of our attack.
More importantly, that, when you came at us, we were on the second floor of the house, up two flights of stairs. I got away as fast as I possibly could from you and, yes, I did consider leaping down two flights of stairs with our son in my arms but I'm glad I did not; he could have gotten seriously hurt.
That same consideration was not displayed by you while you were throwing full-force punches at me, missing our son's head by inches as I held him in my arms. When I begged you to please stop shouting and cursing in front of our infant, your reply was, 'It doesn't matter. He's just a baby.
He's not just a baby. He's your son. But you have forgotten that time and time again and have carelessly put his life and mine in serious danger. You can not control yourself in your fits of rage.
I know you'll be forever torn inside about not having custody of your daughter, but you have allowed that pain to destroy your relationship with your son, and you have pushed away a man who loved you so unconditionally and fully, who only wanted to help you regain your health and show you true happiness.
The damage you've caused this family is irreparable. And the reason it can't be repaired is lack of ownership. The one glaring truth that is omitted from this [plea] deal was done so for the sole sake of being able to keep your job, and that is all.
Because, after all, a mother displaying such horrendous actions against her soulmate and child wouldn't be a tolerated motherly action. Yet, swinging uncontrollably inches from your child's head. That, apparently, is right on the line of acceptance today.
You've saved your job, but you've lost your family. But fear not, the truth will get out there. After you were arrested, you have publicly accused me of kidnapping, car theft, cheating, stealing, gaslighting, violence, soliciting prostitution, and money laundering. Once all your stories of deflection came out, not long after I was contacted by your manager and attorney, saying you would like to reconcile with me and get back together, a slick attempt to getting everything dropped.
That is the same as being hugged and being stabbed in the back at the same time. What type of woman are you, to want to be with such a vile man, if that is the case? You have done nothing but attack me online and in the press, yet behind closed doors you want your family back?
You never even made a formal apology for ripping our family apart in the first place. I hope you find your heart, that you finally can heal, and that you can finally forgive yourself for all the terrible stuff you've done in your life, and that happiness will finally come to you.
The psychological abuse you have subjected me to will take years to overcome. I'm feeling the fall-out of it now, and the healing process is terrifying. James is doing great, but he needs his mother to be healthy. Be a mother, for once in your life. Or don't, it doesn't matter to me. But that boy is going to have a happy life, and that is now certain.
I was a single father before becoming a single father. I saved my son's life on the 4th of July. You destroyed our family on the 4th of July. This will how it will be celebrated. But I hope that James [and I will] celebrate it as the 4th of July, the first day toward you saving your own life. If not for yourself, but for your two beautiful children."
To read more about Amber and Andrew's custody court feud, and all things related to Amber's court cases, click here!
RELATED STORY: 'Teen Mom OG' Star Amber Portwood Sentenced to Probation, Random Drug Testing, Travel Ban & More in Domestic Violence Case