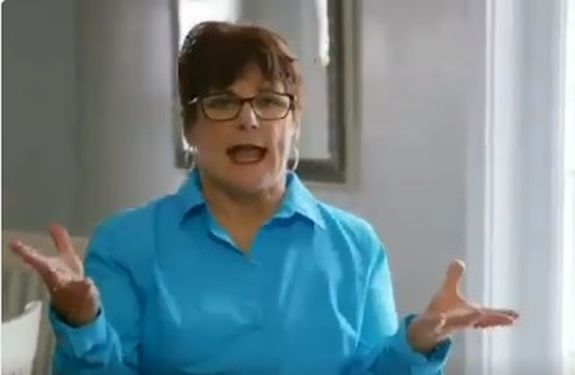 From exploiting your kid online to throwing a gender reveal for your third baby whom you just happened to have gotten knocked up with while on vacation (and still married to husband number 2), the stars (past and present) of the Teen Mom franchise always keep us on our toes.
In an effort to get you up-to-date on the latest Teen Mom OG and Teen Mom 2 news, The Ashley brings you the Teen Mom News Pile. Here are some of the major (and minor but interesting) 'Teen Mom'-related things that have happened over the last few days…
Farrah Abraham gets slammed online — no, not like that — for her questionable parenting.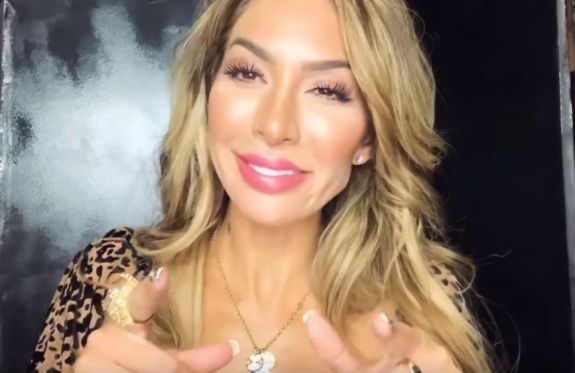 Former 'Teen Mom OG' star Farrah Abraham shared an odd video on TikTok of herself and daughter Sophia recently that caused many to voice their concerns on social media, even after the video was deleted from Farrah's account.
Because this is the Internet, however, the video was shared online by various accounts, most criticizing the "top female celebrity in our nation" for the odd (and kind of icky) camera angle from which the video was filmed.
Who would show their kid's rear like this??? I hate Farrah!!! pic.twitter.com/Dp3IXFPTD3

— Michael (@MichaelIsAWorm) November 5, 2019
"I don't understand the whole point of this video other than to show off her butt & Sophia's," one person commented on Twitter.
"Farrah is sick and twisted," another follower said in the comments.
"Why isn't Sophia saying, 'mom I don't want my butt showing even if it's covered?' [Or] is this the result of not having peers judge you when in school? There is good peer pressure and it looks like that's what Sophia needs," another wrote.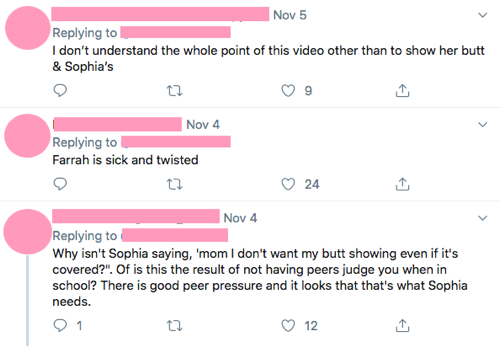 As we mentioned above, the original TikTok video is no longer available online, but considering this is Farrah we're talking about, it's only a matter of time before another creepy/embarrassing/questionable video is posted to her account.
Dr. Drew weighs in on Jenelle Evans possibly returning to "Teen Mom 2′ and reveals if he thinks she's addicted to fame.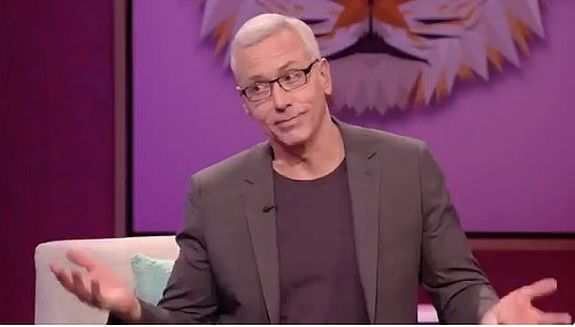 When discussing a recent E! True Hollywood Story focusing on the addictions of fame, Dr. Drew Pinsky, who appeared on the 'THS' episode and is also the longtime host of 'Teen Mom' reunion shows, was asked on Daily Pop to share his thoughts on former 'Teen Mom 2' star Jenelle Evans.
With Jenelle's name recently being in the news due to her announcing her plans to divorce husband David Eason, Dr. Drew said it is Jenelle's decision whether or not she should return to 'Teen Mom 2.' He added that he has "deep affection and concern" for her after having known the mom of three for more than a decade. Surprisingly, however, Dr. Drew went on to say he does not believe Jenelle is addicted to the fame that comes with being on reality TV.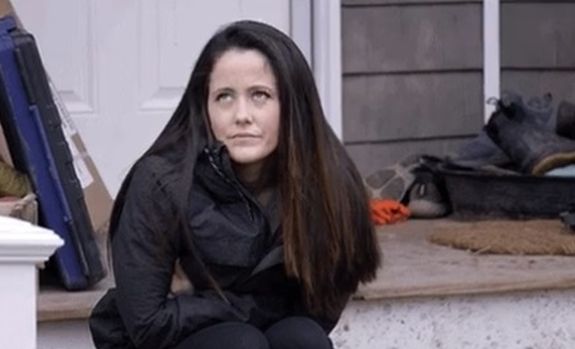 "Let me say this, I don't think Jenelle is addicted to fame because she's always been very ambivalent about being in the public eye," he said. "She's hated the social media scrutiny. She is trolled like no one else. She really gets more negativity than almost any other of the moms and she made a conscious decision to get off the show for a while."
(Dr. Drew is not exactly up on his 'Teen Mom' knowledge, obviously. Jenelle was let go from 'Teen Mom 2,' she did not choose to leave on her own.)
"The problem here — Jenelle has some stuff going on in her life and if she loses her livelihood also, that could potentially really hurt her," he continued. "She has a realistic decision here: do I return to work if that work adversely affects my psychological makeup or do I find some other employer?"
Dr. Drew pointed out that it would obviously be up to the network whether or not they want to invite Jenelle to return to 'Teen Mom 2.'
Leah Messer's sister Victoria reveals the gender of her Costa Rican vacation baby.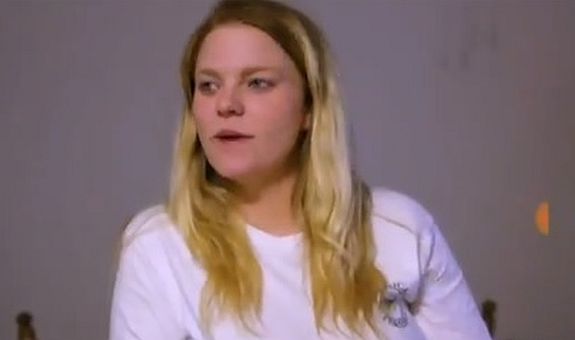 Victoria Messer, sister of 'Teen Mom 2' star Leah and mother of two kids already — including the uniquely-named Cerenity — revealed on social media that the dang baby she done went and got herself knocked up with while on vacation is a boy.
Leah shared photos of her sister's gender reveal on her personal Instagram page. Leah's twin girls are featured in the photos as well.
"It all started with these two and now it's time for the FIRST BOY of the family to make an impact," Leah wrote in the caption. "He's gonna do big things."
https://www.instagram.com/p/B4iYaMnFfCE/?utm_source=ig_web_copy_link
As The Ashley previously told you, this baby is the result of Victoria doing some "big things" of her own while vacationing in Costa Rica with her sister and Kail Lowry in April — namely getting pregnant by a rafting guide.
At the time, Victoria was still married to her second husband Domenick Crapello, though the two were reportedly separated. Victoria has since filed for divorce and is planning to attempt to bring her Costa Rican baby daddy to the States eventually.
David Eason makes a big show of taking off his wedding ring.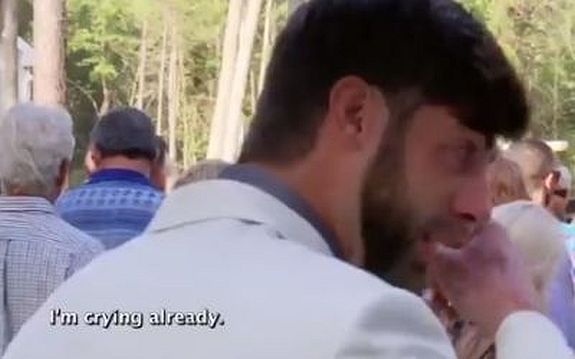 Jenelle Evans' former soulmate, David, seems to have realized his marriage to the former 'Teen Mom 2' star is over. After David was served a restraining order, barring him from coming near Jenelle, their daughter Ensley or her other two kids, David took to social media to declare himself single.
"I guess I can take this off now…" David wrote as a caption to the picture of his wedding ring on his finger.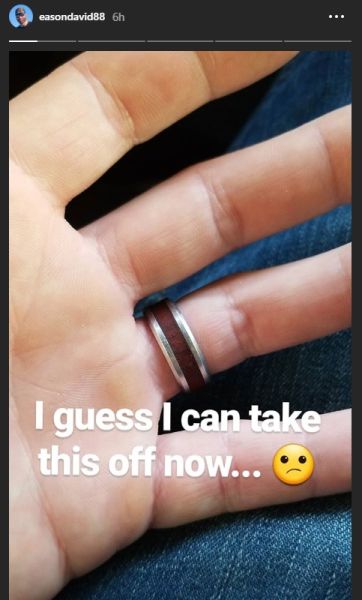 He then posted a photo of the "damage" his wedding ring has done.
"Its gonna take some time for that finger to heal up," he wrote.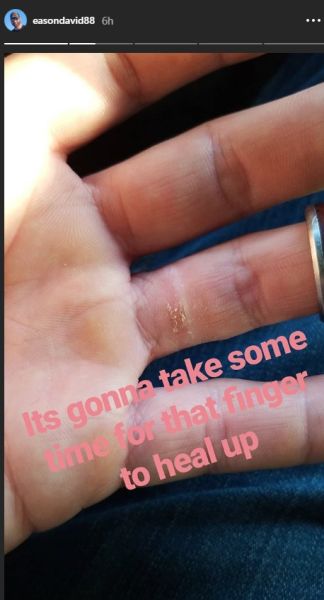 To catch up on the latest 'Teen Mom' news, click here!
RELATED STORY: David Eason Tells Police Someone Kidnapped His New Dog, Confirms His Daughter Maryssa is Still Home With Him: Listen to the Police Call Audio (EXCLUSIVE!)
(Photos: MTV; Twitter; Instagram)